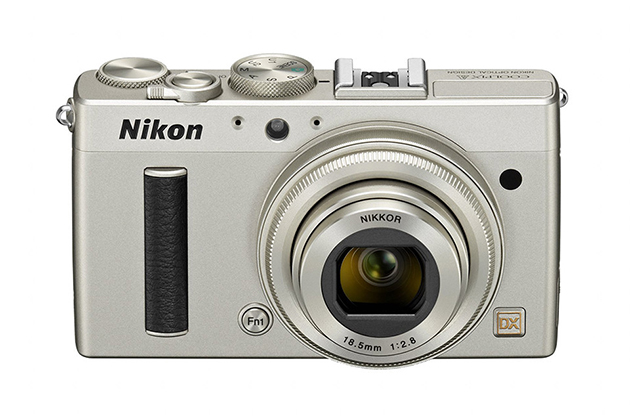 In the face of dwindling sales, compact cameras are experiencing some serious feature bumps to try to pull in the growing legion of photography enthusiasts. One of the more popular gimmick today is the cramming of large sensors into compact bodies with the promise of better quality photos.
Nikon is the latest entrant into this "small body, big sensor" race with its new CoolPix A, and its 16.2-megapixel "DX" sensor is the as big as most of the company's DSLR cameras. Like other large sensor compacts, the CoolPix A has a fixed focal length and wide aperture, which should mean sharper and brighter photos.
Based on the sensor size, the closest competitor of the CoolPix A is Fujifilm's X100s, unveiled earlier this year. However, while the X100s is packed with the latest Fuji has to offer, Nikon seemingly shoved older-generation specs into the CoolPix A and called it a day.
While it is unknown exactly which DX sensor the CoolPix A uses — the company has a few different types of varying quality — the numbers point possibly to the older D7000's sensor. Plus, it is powered by an Expeed 2 image processor when the Expeed 3 is already in Nikon's newer cameras.
The X100s also has a built-in hybrid viewfinder, while Nikon wants you to shell out an extra US$450 for an external viewfinder.
Put that together with an estimated battery life of only 230 shots per charge, and the CoolPix A sounds like a "me-too" device rushed to the market.
On the plus side, the CoolPix A has a wider-angle lens compared to the X100s: 28mm vs 35mm. It is also very pocket-friendly and is significantly smaller than the X100s. Other advantages include a larger and higher-res LCD screen, and optional WiFi connectivity through a dongle.
At US$1,099.95, the camera isn't cheap at all, and is probably aimed at DSLR-totting enthusiasts who are looking for a smaller, more compact second camera.
Seeing as many photographers have grabbed the original Fuji X100 as their go-to second camera, Nikon may be able to convince their existing customers who already own some Nikon accessories and are familiar with the company's shooting system to get the CoolPix A instead.
There's no word on local pricing on availability, but we'll try to get our hands on more details as soon as possible, so stay tuned.