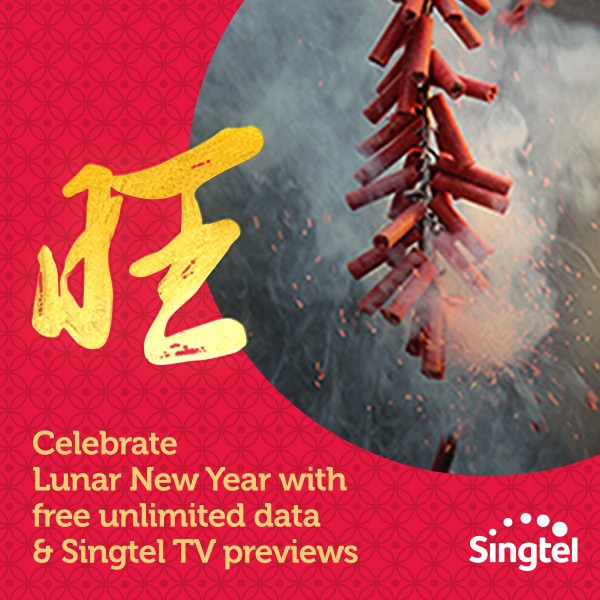 If going visiting or playing mahjong isn't your thing during Lunar New Year, then you'd be glad to hear that the free TV channels that StarHub and Singtel traditionally offer during the festive season is back again this year.
On StarHub, you get a free preview of more than 150 cable channels. From noon today to noon on February 10, you can watch a wide variety of the cable operator's channels.
These include live shows like Jiangsu Spring Festival and TVB Golden Viva Spectacular 2016, if you are feeling festive. Alternatively, there are blockbusters like Thor: The Dark World to catch up on as well.
You also get selected channels on StarHub's on-demand service, so you can bring along a tablet to watch while everyone is chatting about when they're getting married and having babies.
If you are on Singtel, you won't lose out, either. Like StarHub, it is opening up more than 150 channels for its subscribers. You can catch up on the latest TV programmes through this free preview from today to 11.59pm on February 14.
The "red" operator is also giving two days of unlimited mobile data usage on February 7 and 8, so you can watch whatever you want on the go with your tablet or phone. Yes, stream away on Netflix even when you're on a train!
Speaking of that, get on Netflix for free for a month if you haven't already signed up. That's another way of binge watching during the long weekend, whether you're after new Netflix exclusives like Narcos or Tom Cruise's Mission Impossible movies.
It's going to be a packed holiday for couch potatoes, no matter if you're just surfing channels or sifting through Netflix's menus.