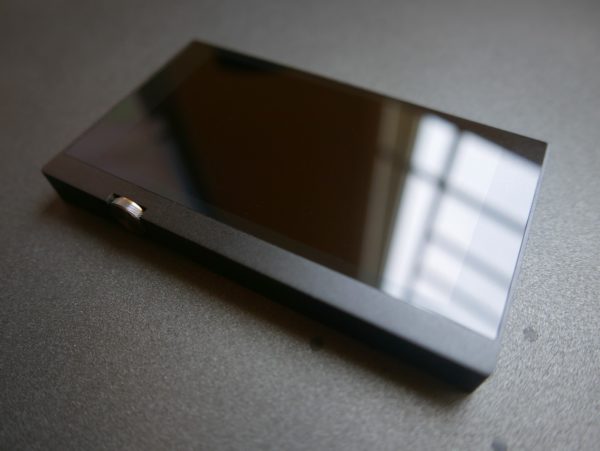 Let it not be said that there's no market for high-end portable music players.
One of the latest is the Onkyo DP-X1A, launched last year and in Singapore stores recently for S$999. It is cheaper than Sony's extravagant top-end Walkmans that cost up to S$4,000, but still expensive enough to keep out non-believers.
Perhaps sensing that it has to make a mark, the DP-X1A is big on size and features. At 129mm long, it stretches your hand like a phablet. It's thicker too with a depth of 12.7mm, likely because it packs a load of gadgetry.
The 4.7-inch screen is sharp enough at a resolution of 1,280 x 720 for navigating for your favourite tracks. You're not viewing HD movies or your selfies here, so it doesn't have to be as high-res as a regular phone.
Big too is the onboard capacity of 64GB and two microSD card slots that can take in cards of up to 200GB each. All in, you can max things out to a crazy 464GB, minus the space used up by the system.
Speaking of that, you get Android here. While Sony has ditched that in favour of its own software, Onkyo has gone with an interface familiar to many users.
And it's nicely bloatware-free and very sleek, as stock Android can be. Compared to Sony, it's also a zippier interface, without the lag that the fellow Japanese electronics brand offers.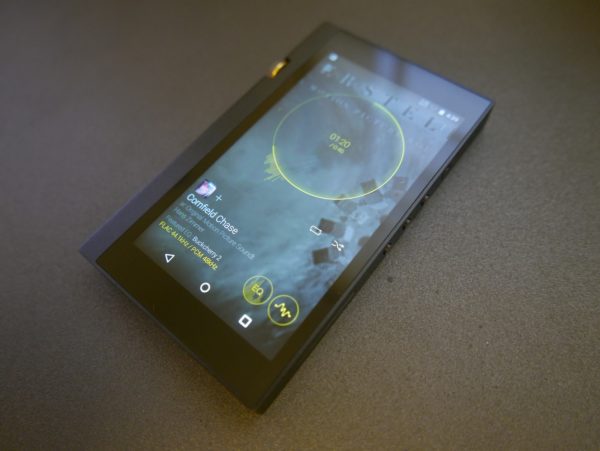 Though it seems a little disappointing that you get only Android 5.1.1, when the latest is version 7.1, it shouldn't be a huge issue. You probably won't be installing that many apps on this device like you would on a phone.
One of them should be an Onkyo app lets you buy and download music directly from the company's online music store. Unfortunately, this isn't available to Singapore users now. A huge disappointment after logging in, downloading the app and firing it up.
What I do like a lot is the audio quality, which is the main reason you're taking almost a grand out of your pocket for the DP-X1A.
Listening to it with various headphones, including a pair of Beyerdynamic Xelentos, I find detail and precision in tracks ranging from jazz vocals to movie soundtracks.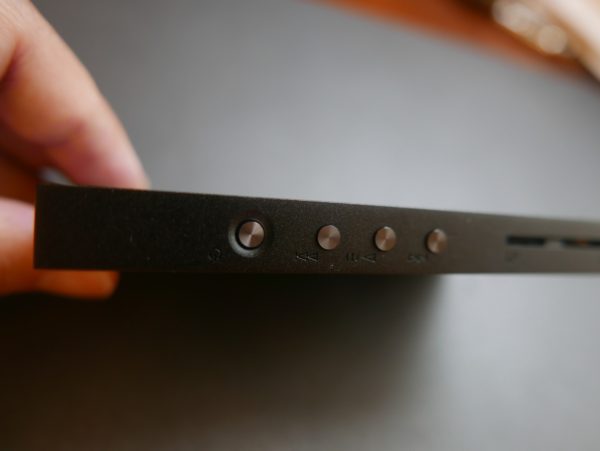 Norah Jones' Come Away With Me album, for example, showcases the singer's voice well. Each draw of breath to the final winding down of a chorus comes across with clarity and transparency.
The mid-range is all-important to many users and the Onkyo player doesn't disappoint here. It has got an effortlessness and presence that instantly make female jazz vocals shine.
The same can be said of live performances. A live version of Sultans of Swing from Dire Straits was reproduced with a wide, engaging soundstage – the opposite of a boxed-in or "small" presentation. The audio was projected well in an imaginary platform, not stuck in my ears or head.
I also particularly like hearing the Interstellar movie soundtrack. The scale and depth are clear from the first track to the last, proving that the Onkyo player is a capable one.
If there's one area I feel can be improved on, it's that the DP-X1A seems to lack a bit of the focused, tight bass that some listeners like. This is particularly in some of the tracks on Interstellar, for example.
I'm not usually a bass head, but I feel the Onkyo player seems to have donned velvet gloves in some of these tracks. This may be great for some users but I prefer a heftier presentation when it is needed.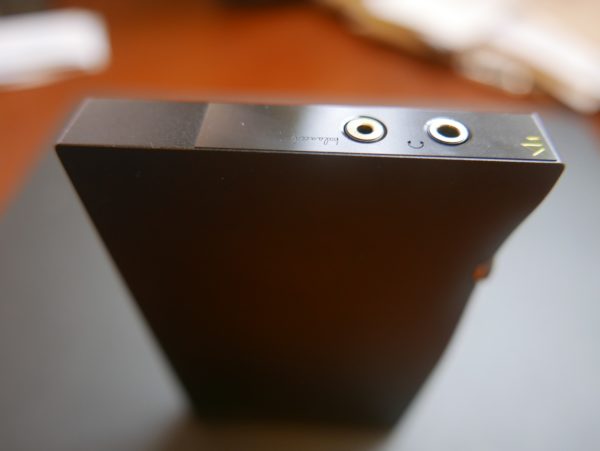 Throughout the tests, I listened to lossless tracks I either bought from the HDTracks site or from CDs I had ripped myself. If you are crazy about the latest file formats, then you'd be happy to know that the DP-X1A supports so many of them, including the latest MQA.
In terms of sampling frequency and bit rate, expect as high as 24-bit/284kHz, which is in the upper limit in audio resolution for the music tracks you can buy online today. Whether you can hear the added detail over, say, a 16/44 CD-quality track is another matter, of course.
Still, there's no denying the audio quality from the Onkyo portable player. The dual ESS Sabre ES9018K2M DACs (digital-to-analog converters) and two Sabre 9601K amps do a great job of producing a neutral, transparent and detailed sound.
The DAC and amp are also separated from the other components, such as the CPU, to reduce noise, according to Onkyo. On the player, the background is extremely dark.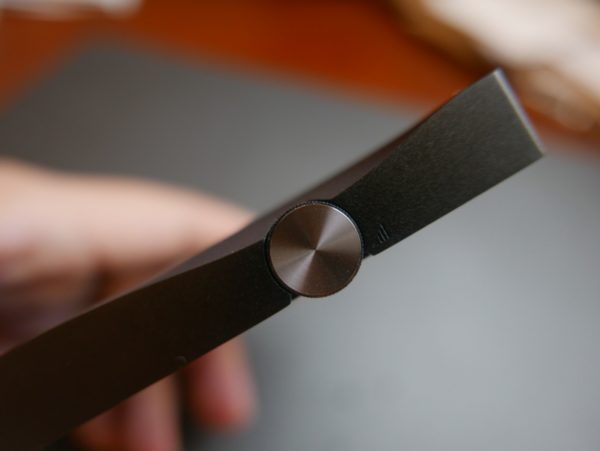 There's no question the Onkyo DP-X1A is well-made. Among the great touches are the jog dial that lets you adjust the volume at small intervals and the balanced output, for those who want the clean signal and audio it promises.
Onkyo's asking price is just shy of the S$1,000 mark, which offers just enough distance from the top-end Walkmans from Sony that I still prefer for their bomb-proof case and hard-to-fault audio quality.
The Onkyo player, however, is sleeker if you prefer a slimmer option. Plus, its Android system is easy to use and not laggy, which I sometimes find on the Sony players. Most importantly, the DP-X1A doesn't sound shabby at all.