If you've been wanting to get on the 5G fast lane but don't fancy upgrading your phone just yet, there's a gadget that may be handy – a mobile Wi-Fi hotspot or Mi-Fi device.
Yes, those pocketable gizmos you pack into your bag or pocket when you go overseas, which let you pop in a local SIM card and share a 3G or 4G link with everyone over Wi-Fi.
Now, they come in 5G flavours as well and we recently managed to test the two newest ones in the form of the Linksys 5G Hotspot and Netgear Nighthawk M5 in Singapore.
Pop in a 5G SIM card – we used a Singtel one for our tests – and you can connect up a phone or laptop on the go via Wi-Fi to enjoy 5G speeds.
The good news is that there is more 5G coverage coming up in Singapore, though there's still a good chance you'd hop back onto 4G much of the time as the new network is built up.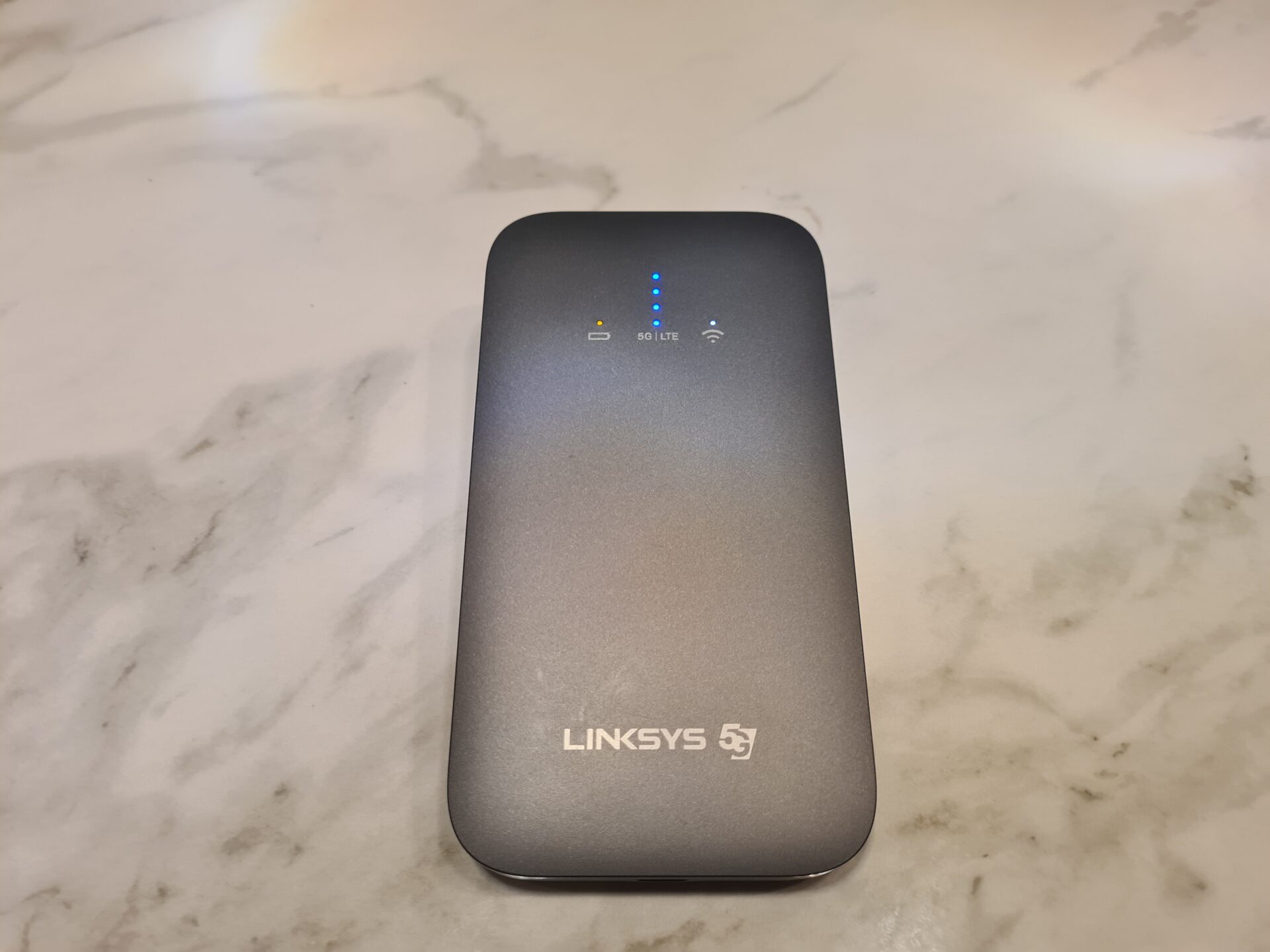 That said, the Linksys and Netgear gadgets do get you up on the fast lane quickly and easily.
They both use Qualcomm's Snapdragon X55 chipset to connect to a 5G network. Plus, they both support the latest Wi-Fi 6 to link up multiple devices you bring to the party.
Where the Netgear and Linksys devices differ is the design. Linksys' 185g 5G Hotspot is more pocketable and looks like it's made for folks to carry around.
It is shaped like a phone without a screen – the colour of the lights tell you whether you're on a 4G or 5G network and how strong that signal is, for example.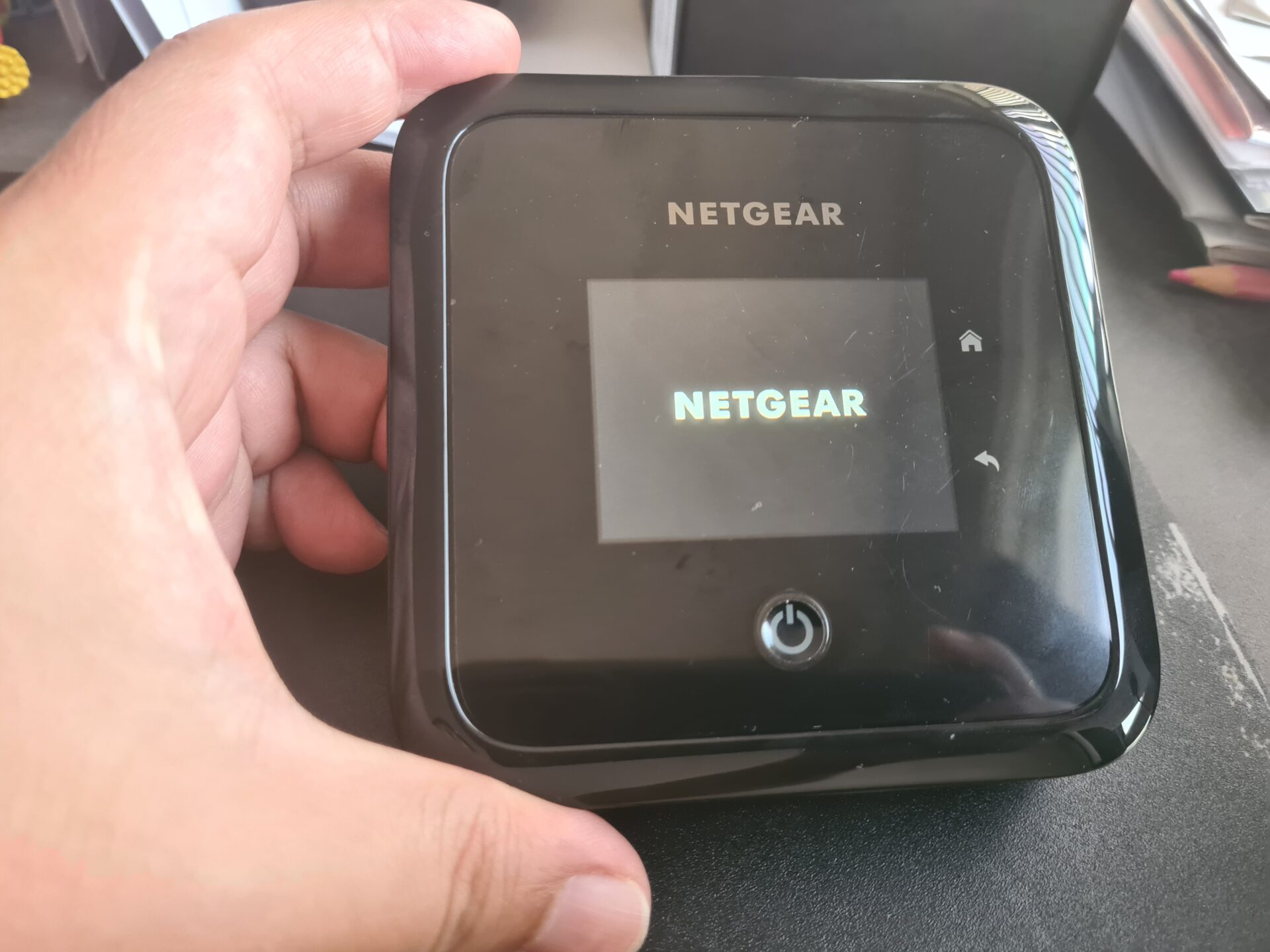 Netgear's 240g Nighthawk M5 is substantially bulkier but it offers more features. The touchscreen lets you change settings and check on things like signal strength.
Plus, it has an Ethernet port, which means you can connect it to a router at home or directly to a PC with a wired connection.
That's a plus that some working from home might wish for, especially when there is the occasional fibre broadband outage wreaking havoc.
However, in the field, it's the Linksys 5G Hotspot that seems to perform up to the speeds that you'd expect from a 5G link.
Consistently, the Linksys 5G Hotspot offers close to the speeds I have seen on an earlier Singtel 5G test with a Samsung phone.
For some reason, the Netgear kit does not deliver the same speeds, and I'm still trying to troubleshoot a possible problem with the manufacturer.
I had turned up in two of the places that Singtel recommended for the best 5G links for now – an outdoor carpark outside Kallang Leisure Park and Ngee Ann City office tower lobby.
I also tested the 5G links around the Seletar area, which was covered by Singtel's 5G signals according to the Linksys and Netgear devices but did not seem "optimised" for top 5G speed.
To test the speed, I ran a quick Speedtest on an app on my Samsung Galaxy S20+, connected via Wi-Fi 6 to the MiFi devices.
At Seletar, the Linksys MiFi gadget gave me a Speedtest score of 336Mbps for downloads, which is not bad at all. Strangely, the Netgear one came up with a slower one of 182Mbps.
At Kallang, the Linksys MiFi gear hit "top speed" for what you can expect in the real world, which is a good 720Mbps. A second test yielded 710Mbps. Not far off the 800Mbps that Singtel told me they could get last year.
Here, the Netgear MiFi device was unusually low in its Speedtest download result, which is surprisingly lower than even the upload speed. I will try to get word from Netgear and perhaps try with another phone to see if the issue is resolved.
Later, at Ngee Ann City, I got a good 745Mbps for downloads on the Linksys MiFi device. That's mighty fast as well, though a second test got me lower at 514Mbps. Still pretty good.
Again, the Netgear scores here are unexpectedly low so I shall withhold the result and test again if I manage to resolve the issue. I have already updated the firmware and checked all the settings.
All said, what do the numbers mean? For one, the faster speeds for 5G are real, at least at places where the network is properly configured and set up.
You can download a 10GB game in mere minutes, almost like your fibre broadband at home, which goes up to 1Gbps for most people. To be fair, you don't do that all the time.
What the added bandwidth means is that you can get one of these MiFi gadgets and have multiple devices connect to them at one go. There is enough bandwidth not to cause a bottleneck.
I would like to see if Netgear manages to resolve the issues I faced – I've contacted them and would be updating the article if new information emerges.
Right now, the Linksys 5G Hotspot might be attractive if you want to get on the fast lane easily without upgrading your existing devices or if you want a backup for your fibre broadband at home.
However, there's the early adopters' "tax" for now. The Linksys 5G Hotspot costs a high S$799 while the Netgear Nighthawk M5 costs a cool S$1,299.
Can you simply buy a 5G phone and tether from it, since mid-range models are becoming cheaper?
Well, yes, though the dedicated MiFi devices will use battery power more sparingly, since they don't run other apps, like a bulky Android operating system.
The Linksys MiFi gadget, incidentally, comes with a 4,000mAh power pack while the Netgear one sports a 5,040mAH one, which is also replaceable.
So, the new MiFi gear offer access to a fast lane but at a cost. Eventually, with more 5G networks up around the world and when travel is okay again without the Covid scourge, these could be valuable devices.
Right now, however, they seem a bit of a luxury item, unless you can get a good bundle deal while signing up a 5G plan with a telecom operator.