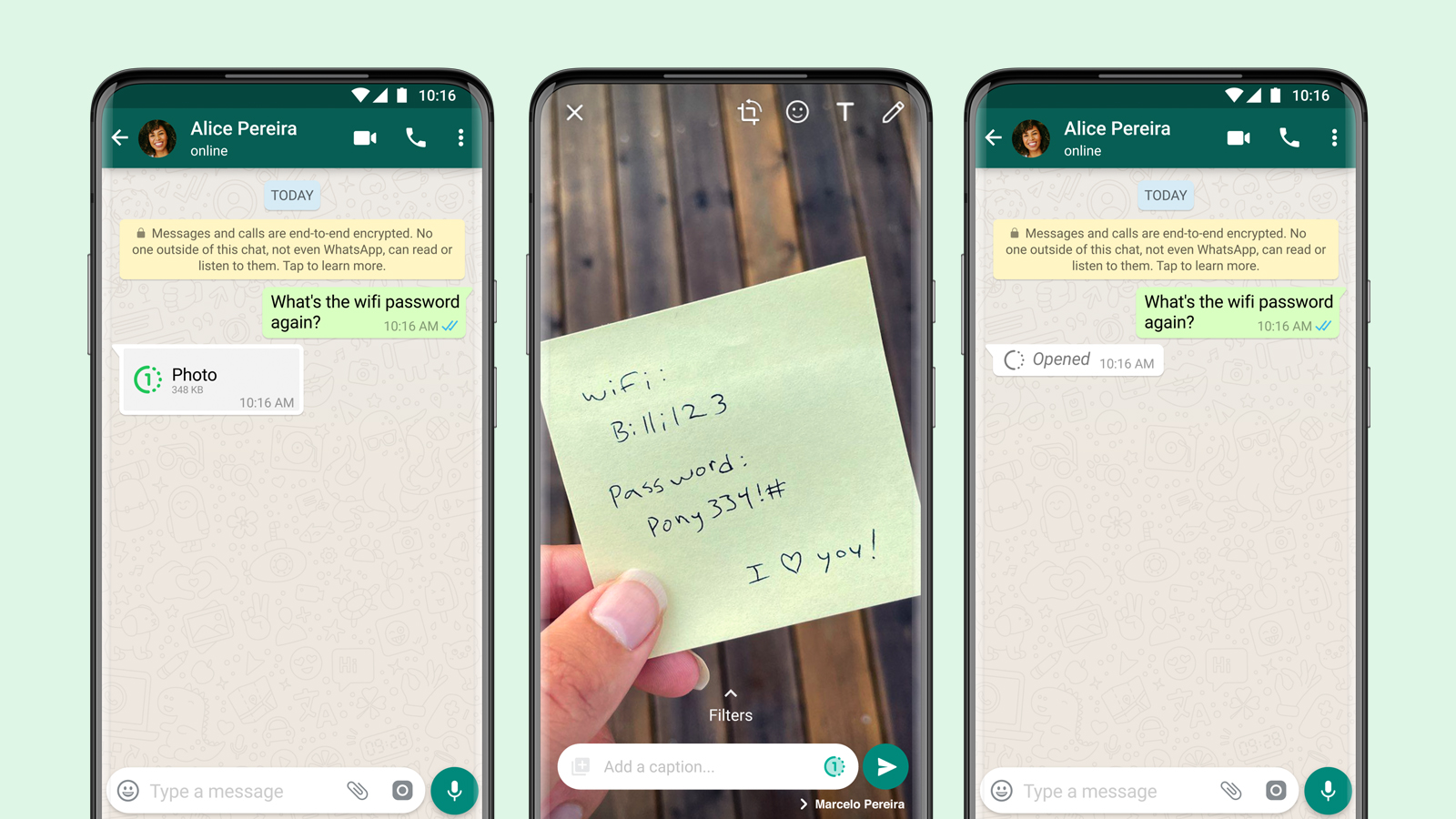 If you're a little worried that the pictures and videos you send to friends over WhatsApp could be forwarded or exposed to others, you'll be happy to know you can now set these images to be seen only once.
The new feature, announced yesterday, means that a recipient won't be able to reopen the media file after it has been viewed once. He won't be able to forward, share or save it, either.
However, he can still take a screenshot or capture the screen with another camera.
So, this might be a smart way to send passwords of the home Wi-Fi network, for example, but it's still not a good idea to share confidential information with people you don't completely trust.
In other words, this isn't a foolproof way of sending highly confidential photos or videos.
WhatsApp has said it is rolling out the feature to users this week. The feature was already available when Techgoondu checked it out today.
To send a "view once" photo or video, you just attach the media file as usual and then select a small "1" icon before hitting the send button.
If a photo or video is not seen by a recipient within 14 days, the media file will expire from the WhatsApp chat so it can't be viewed.
The move is the latest update from the messaging service provider, which faced a firestorm of user anger after it changed some of its terms of usage to share data with Facebook in January.