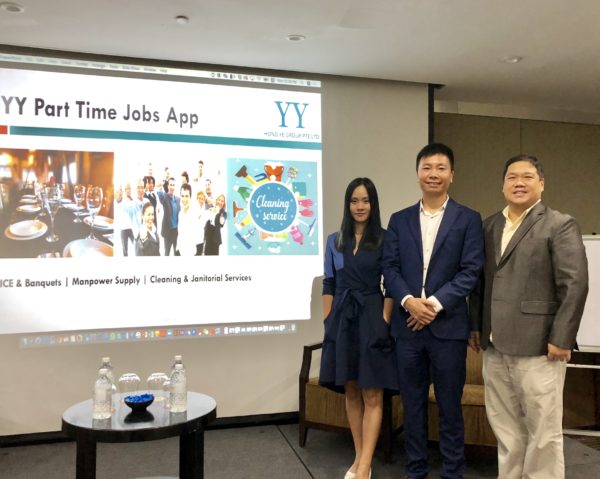 A new mobile app from a Singapore employment agency, YY Hong Ye Group, is promising to let job seekers find part-time jobs as banquet waiters and cleaners the same way they can hitch a ride or order food online.
Launched yesterday, the YY Part-Time Jobs app will alert users of a part-time job any time of the day. They can then respond like a driver would respond to a call for a cab – accept or reject.
For employers, the app helps them find manpower at short notice, usually for events and banquets, for example, by simply posting a job online and selecting potential employees.
And just like ride-hailing apps, the performance of each job seeker is tracked, say, for timeliness and attendance. This way, employers get a better idea of who they are hiring.
Unveiling the app yesterday, YY Hong Ye's executives said it would go a long way to alleviating the labour crunch in Singapore, especially when it comes to part-time jobs that often require quick response.
The company, which has been providing manpower to hotels like Shangri-La and restaurants such as McDonald's, decided earlier this year to use an app to connect job seekers and employers.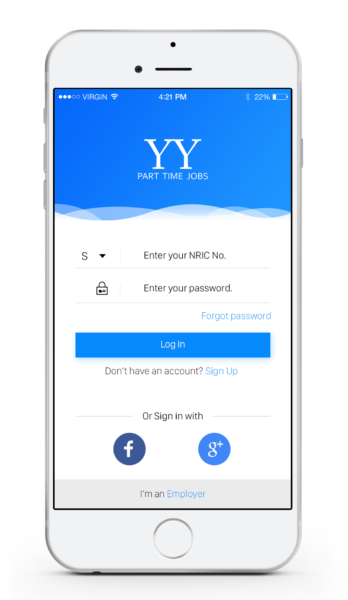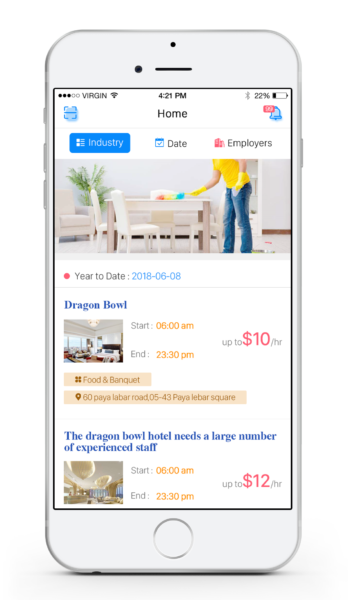 So far, there have been more than 5,000 downloads of the app after a trial, said chief executive officer Mike Fu, adding to the 28,000 job seekers already in its database.
For now, the app is focused on the hospitality, restaurant and cleaning services, but it may eventually include jobs in other sectors as well.
It is free for both employers and job seekers to download and use. As a value-added service, YY Hong Ye offers to train and vet through job seekers for the specific roles they are required for.
Personal grooming, for example, will be important at formal events like banquets or when the hosts are looking to impress on visiting VIPs.
YY Hong Ye will negotiate a variable fee with employers who ask for such a service, said Fu, adding that this comes with a guarantee that the job seekers will be up to scratch.
A banquet manager, for example, won't have to worry about folks who sign up for a job but don't turn up, he explained.