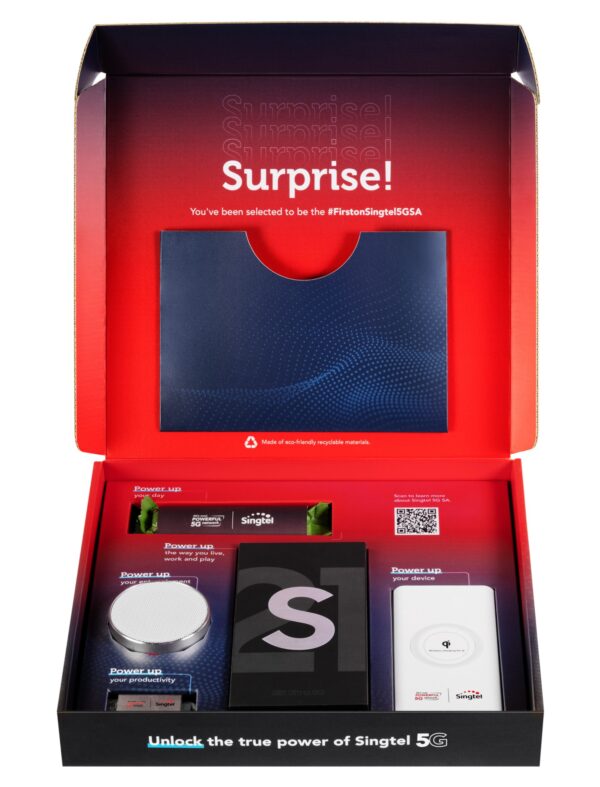 Singtel has launched its 5G Standalone (SA) network today, winning the race to be the first to offer the more advanced version of the high-speed mobile network in Singapore.
Compared to 4G, the new network promises twice the responsiveness, 30 per cent faster uploads and improved authentication and encryption, the telecom operator said today.
Crucially, 5G SA deliveries low latency, which promises near-instantaneous responses, say, when used in an autonomous vehicle, to connect millions of smart sensors or even in immersive games that demand quick reflexes.
This is the biggest upgrade from an earlier 5G network, known as 5G Non-standalone (NSA), which delivers speed improvements but don't quite have the lag-free links that its more advanced cousin offers.
If you are confused, don't worry. It's likely that 5G SA, the more advanced version, will be the way forward as 5G phones and other devices become more common.
To experience the new network, Singtel customers can register their interest in a contest that lets the telco pick a number of early adopters to get on the fast lane.
The winners will get hold of loaner units of Samsung's Galaxy S21 Ultra 5G phones that are running an early version of the software needed to connect to Singtel's 5G SA network. This comes in a kit that also includes a compatible SIM card.
Singtel has not said how many people will be involved in this trial or for how long it will run, though these lucky to get on it will get to swap out their test phones for new ones that they can keep.
Technically, those with a compatible Samsung handset can in future receive over-the-air software updates to enable their phones to log on to the 5G SA network as well. Of course, they'd still need a compatible SIM card.
The advancement will be yet another milestone for the latest mobile technology. Last year, Singtel and rival telcos M1 and StarHub launched their 5G NSA networks and services as more phones became available to users.
This is a simpler upgrade bolted onto their existing 4G networks that offers a performance boost. More importantly, it is also a way to raise tariffs after years of depressed prices resulting from fierce competition.
However, the more advanced 5G, or 5G SA, version, which is built from the ground-up with new equipment, is only being rolled out this year in Singapore. Government regulators expect half of the country to be covered by 2022.
Singtel says today that it has more than a thousand 5G sites across Singapore in places such as Orchard Road, the Central Business District and Marina Bay.
StarHub, in a joint venture with M1 to roll out the other 5G SA network in Singapore, expects its own to be up later this year.
It said today that it made the first 5G SA call in Singapore, as it prepares to launch its own network. It will also issue 5G SIM cards to customers "imminently".
Though the Singtel launch is pitched at consumers, many market watchers believe 5G, in particular 5G SA, will be used mainly by businesses that need the low latency and massive numbers of connections for, say, a smart factory or seaport.