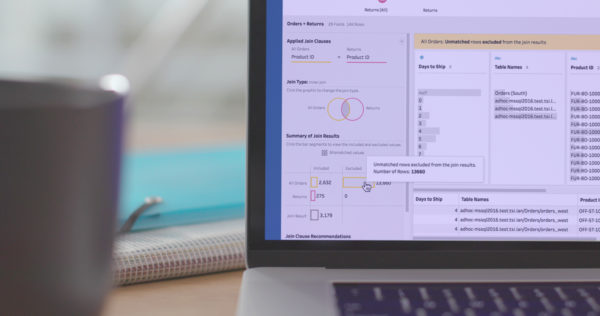 When something had to be typed out, a manager scribbled it on a piece of paper and passed the note to a pool of typists in the past. Similarly, consultants simply drew out diagrams by hand and had PowerPoint presentations designed by specialists in the software.
Data analytics, a tool still very much the domain of specialists today, can go the same way and become easy to use and ubiquitous, said Professor Fermin Diez, an adjunct professor at the Singapore Management University
Recounting his experience with typists and designers in the past, he said today's data scientists often end up being the "high priests" of data, relied on by all business owners in an organisation to come up with the insights they need.
Data analysis tools have to be simpler for everyone to use, he argued, so they can take advantage of the insights before they become outdated. Just like tools such as Excel or PowerPoint, the technology should be tapped on by more users, he said, at a launch of Tableau's new analytics offerings in Singapore yesterday.
The Seattle-based company now offer subscriptions to its Creator, Explorer and Viewer software to enable users throughout an organisation to easily create a visual dashboard based on governed data and make use of the generated insights.
Also included is the Prep tool, which promises to take the most time-consuming task today – cleaning up and preparing the data for analysis – off the hands of overworked data scientists. This will free them up for more complex analytics tasks, while enabling more business users to get hold of data before it becomes outdated, according to Tableau.
Like other data analytics companies, it is seeking to make data analytics available to more users. The trouble is that many organisations, especially in Asia-Pacific, have still only just started on the road to make better use of data.
Many, for example, are still in the process of "warehousing" their data, essentially having it centralised and readied for use later. Some are spending a lot of time managing that data by checking its quality, for example, cleaning up duplicate entries.
This streamlined approach helps to ensure there is a common reference. One bank branch looking to analyse customer behaviour should be able to compare it with another, thanks to a similar frame of reference, for example.
However, the downside to that careful approach is that it often takes years to complete. At times, it becomes an evergreen process that does not have an end date.
"Not a single customer says 'my data warehouse is ready'," said J Y Pook, senior vice president for Tableau in Asia-Pacific. A more agile approach is needed to let them build up the data while making use of it right away, he argued.
He cited Grab and Singapore Sports Institute (SSI), two Tableau customers that have made use of data swiftly to make a difference. Facing stiff competition, teams in Grab had to learn from its data how to optimise the experience on its app. At SSI, the performance of more than 70 athletes is analysed to boost their chances at races.
In the years ahead, Tableau expects more "data literate" users to take to analytics tools, broadening and deepening the impact that data will have on business.
An important part of that is in training. In September 2017, Tableau inked a deal with the Singapore government to train 1,500 civil servants in visual analytics over three years. It is part of a wider effort in the country to make data usage more prevalent.