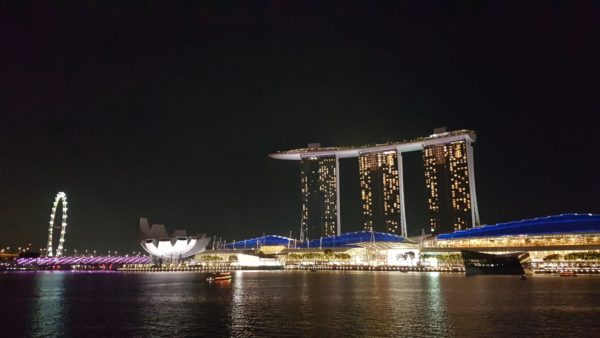 Singapore is the most ready to face the disruptions brought about by artificial intelligence (AI), according to an index of 105 global cities released yesterday.
The Oliver Wyman Forum index measures the quality of a city's AI plans, ability to execute those plans, the quality of talent, education and infrastructure, and the combination of these factors to propel the city forward.
Singapore was placed ahead of other global cities such as London (second), New York (third), San Francisco (fourth) and Paris (fifth). Among cities in Asia-Pacific, only Sydney in 10th was in the top 10 spots.
The recognition would go some ways to boosting Singapore's model for an AI-driven smart city. In January, the government had released an AI model governance framework to guide the use of AI in the private sector.
It called for AI decisions to be explainable, transparent and fair to consumers. AI solutions also have to be human-centric.
For the AI readiness index, Oliver Wyman, a global consulting firm, had interviewed more than 50 experts and looked at country plans, research and population sets.
The study notes that Asian cities are displaying the greatest momentum in preparing for both the opportunities and the negative ramifications of AI.
Fourteen of the top 20 cities making the greatest strides in terms of aligning with what's required for success in an age of AI are Asian. Eight of these are in China, including Shenzhen, Beijing, and Guangzhou.
However, one sobering finding was that none of the cities it surveyed was close to being fully prepared. They typically do not have all the attributes in place to face the incoming disruption, it revealed.
"Most cities plan to use AI to become "smart cities" or the next Silicon Valley, but few focus on the bigger, strategic social and economic opportunities and challenges, such as the need to retrain people who may be forced to look for new work as a result of the broad deployment of AI," said Timocin Pervane, co-leader of the Oliver Wyman Forum's City Readiness initiative.
Separately, the study also surveyed more than 9,000 people in 21 cities on the technological changes that would impact their cities. Job loss was their top concern.
Globally, 45 per cent of respondents said automation could eliminate their jobs over the next decade and 42 per cent are not confident in their government's vision for technological change.
More than half of respondents in Asian cities considered their jobs to be most at risk, compared to 44 per cent in Europe, and just 34 percent in North America.