Okay, on to the other Sitex show bargains on the first day.
One tempting deal comes from Samsung, which is selling its new 14.7-megapixel NV100HD camera for S$599, with loads of freebies thrown in. 3 x 4GB SD card, card reader, 5-in-1 cleaning kit, extra lithium battery, tripod, etc and etc, anyone?
This nifty little number (see below) also shoots HD videos and has a nice 28mm wide-angle lens. And it also has a handy 3-inch touch-screen as well. Besides the wide-angle option, this is a worthy update over and seems a better buy than Samsung's own S$549 NV24HD, which comes with an older 10-meg lens but better 24mm wide-angle.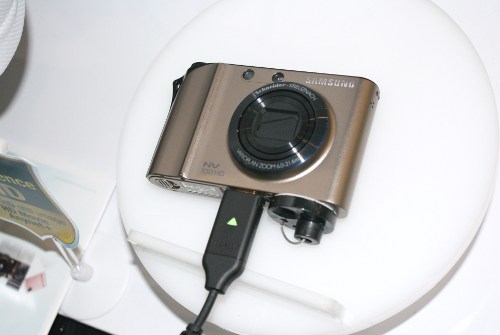 Also found at one of the few Samsung booths, this nice YP-U4 stick MP3 player with a four-line OLED display. 2GB for S$89 and 4GB for S$129. Great for those long jogs if you don't want your sweaty palms on your precious iPod.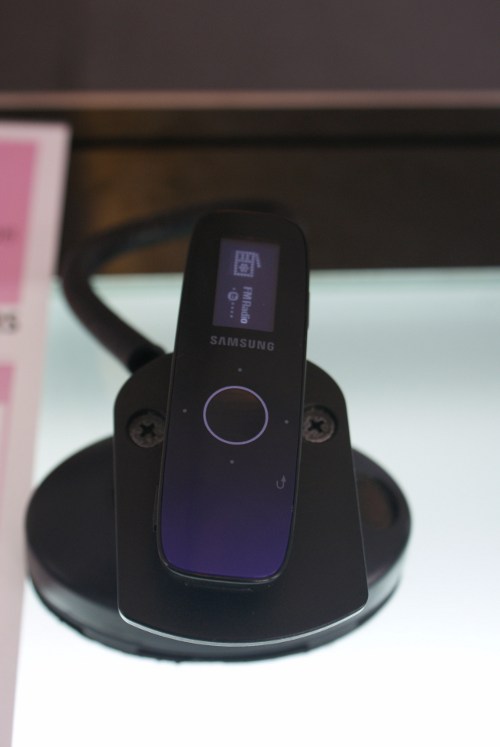 As expected, netbooks were out on force from Lenovo, Toshiba and of course, Asus, which started all the craze for these tiny, affordable portables last year.
Do note though that Asus' top model (Eee PC S101, see below) running Windows XP and with a pretty, glossy finish to match most ultraportables is going for a hefty S$1,098, possibly more than what you'd pay for a regular laptop.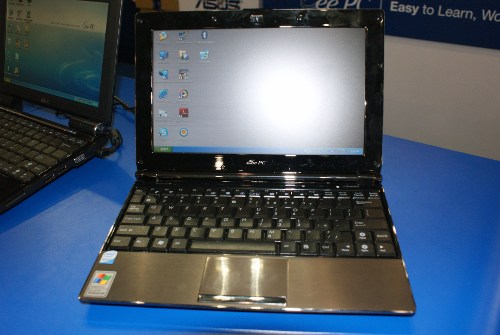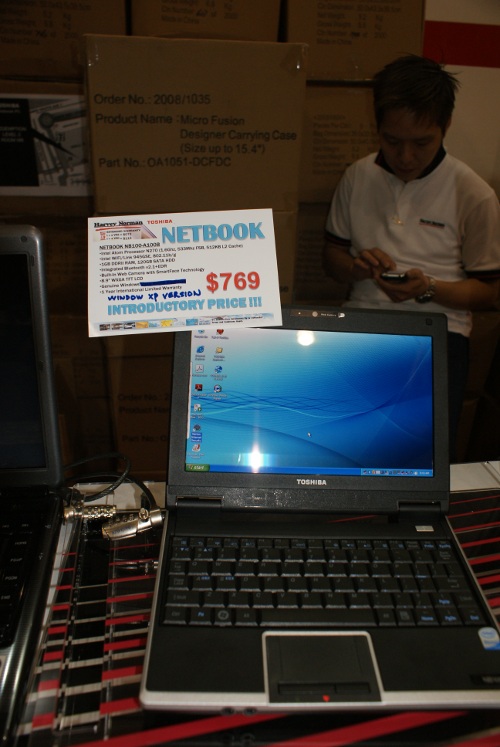 All the attention on netbooks, however, does not take the gloss away from the "real" ultraportables out there. Sony's "carbon-fibred", 13-inch, Vaio Z for professionals (see below) was snapped up in no time, especially the S$3,199 base model with Intel Centrino 2, Core2 Duo P9500, and 3GB of RAM.
Damn, I had just bought my Fujitsu S6520 at the last show at the same price and this fella looks so much sharper.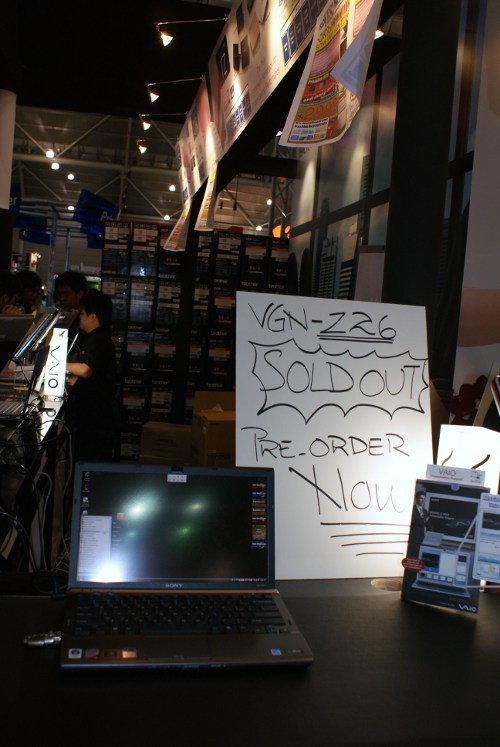 If looks and portability don't matter so much to you, then the bargain of the show in terms of laptops could be the S$899 Compaq Presario V3703AU. Sporting the regular Compaq Presario look, this 14-incher has a modest 1GB of RAM and runs on AMD's TK57 Turion chip.
If you want a bit more power, and I'd suggest it since you'll be running Windows Vista, there is the Presario V3844TU with Intel Core 2 Duo T8100 and 1GB of RAM going for S$100 more at S$999. Both are good deals for those looking for no-frills notebooks.