Besides the usual TVs and laptops, there are other little bargains to be had at Sitex.
We seem to have forgotten that printers were once the thing to buy at these shows. Visiting the HP booth brought to my attention this nice little gem of a colour laser printer.
The Color LaserJet CP1515n costs a nice S$479 and comes with networking and 96MB of RAM for faster printing. Compared to a slightly cheaper S$379 LaserJet CP1215, this one seems a better deal with all the added features for a SOHO. Oh, and there's free delivery for these colour lasers (they're damn heavy, after all).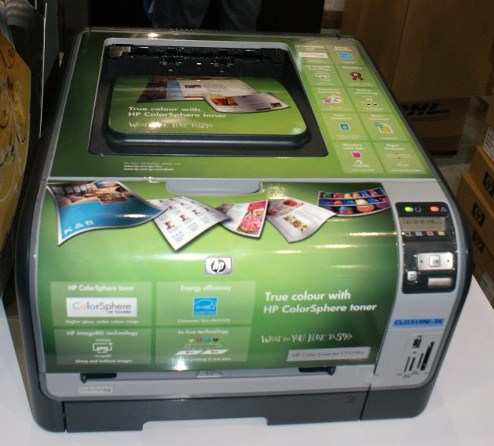 Another find is the XFX graphics cards, which make their appearance at every quarterly bazaar. This time round, the good deal is in the S$699 GTX280, Nvidia's top-end card now.
The price may just seem so-so, until you find that the box comes with the Far Cry 2 game (S$61.90 the last I checked at Sim Lim) instead of some crappy old title. The slightly slower GTX 260 with 216 cores, at just over S$500 also looks attractive. Fix two of these together and you get one speedy SLI rig!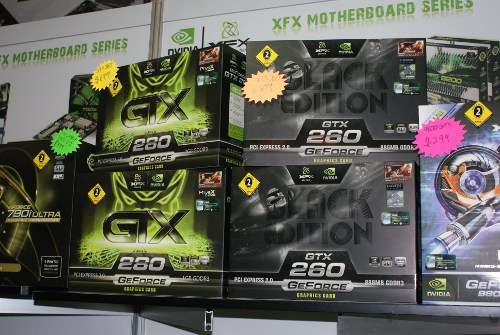 There are the usual memory card discounts, of course. This time, the cheapest stuff is going for a throwaway price of S$6 for a 2GB micro SD for your phone. Amazing.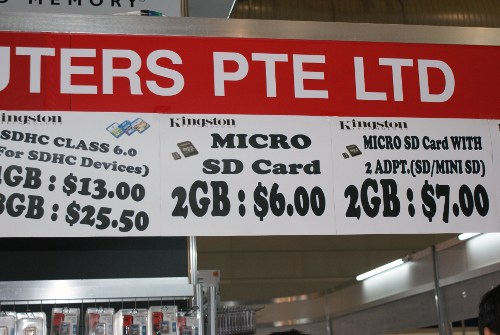 But unlike what some media are saying, not everything is cheaper at Sitex, of course. D-Link's much-sought after dual-bay NAS enclosure, the DNS-323, was going for S$209 – S$10 more than at the last show.  You might as well get it at S$209 at Funan and avoid the jam at Sitex.
What's missing from D-Link is also its long, long-awaited simultaneous 2.4GHz and 5GHz dual-band Wireless N routers, which have been selling in the US for months
Hello, don't tell me you're going finish selling all your existing Wireless N products before bringing the new ones in (last time I checked, D-Link said these new Wireless N routers would ship here in November, and we are already in the last week of November).
Without a doubt, D-Link is leaving Linksys to cream off this top-end market, with its S$259 WRT610N, which offers dual-band Wireless N. I can't wait to get one of these to get my Wireless N laptop on a separate 5GHz from the wireless signals spilling over from my neighbours. C'mon, D-Link, don't make your users switch to Linksys.