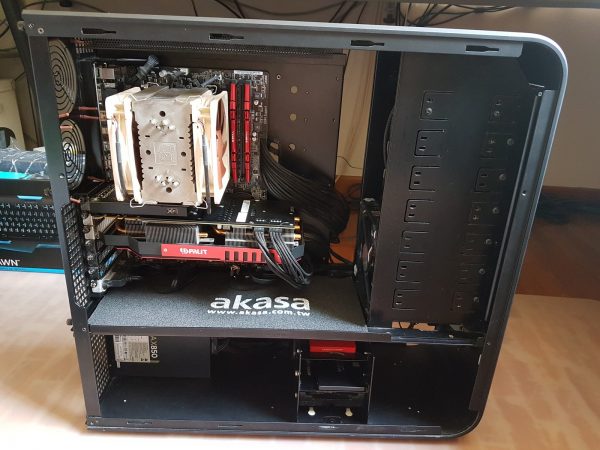 Hands all dusty, fingers red from forcing in connectors in tight corners, here I was ready to see my new PC flicker into life.
The familiar warning screen came on, telling me to configure the CPU for the first time. All the drives – two solid state drives (SSDs) and an old Western Digital Raptor – reported for duty. All 32GB on RAM onboard were on.
What was surprising was the next reboot. After a few seconds, I was shown the familiar Windows 10 login screen. To my surprise, I could enter my passkey and get into my PC, with all my software intact, even though I had upgraded my motherboard, CPU and RAM.
At first, Microsoft didn't ask me to reactivate my copy of Windows 10, which was an upgrade over a previous Windows 8 install last year.
Unfortunately, it eventually did, telling me I didn't have the license for the new setup. I could still continue typing this writeup on a new PC that had a major brain and heart transplant, that's the good news, but I still needed a new copy of Windows 10.
To be fair, I could conveniently go to the online store to get a new license number and key that in. Or I can get it from my favourite Sim Lim store, possibly at a slight discount. Meanwhile, I still get updates on Windows to keep things going.
All these years of building and upgrading PCs, I don't think I've ever had as smooth a change-over as today. As an experienced PC builder, I'm truly surprised at the ease with which you can upgrade your rig today.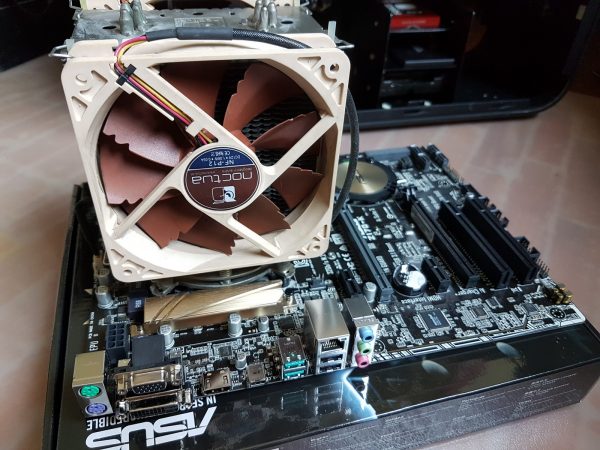 The toughest part, I reckon, was cleaning up the dust-filled Silverstone TJ07 chassis, a large cavern once used for watercooling but now housing a modest Asus Z170-based motherboard, Intel "Skylake" Core i7-6700 (not even the "K" overclocking version).
Only a Noctua cooler, cleaned up and held over from the past, is needed now for such cool-running CPUs.
Ironically, the ease with which you can build a PC today comes at a time when everyone is giving up on the task or hobby. I'm guilty as well.
Instead of a top-end Asus board boasting the latest in overclocking chops in its ROG (Republic of Games) range, I picked the best bang-for-buck board in a mobo-CPU-RAM package costing about S$900. This might seem expensive until you realise it will last me for four years or more.
The previous iteration, rocking an Ivybridge Core i7 chip, certainly did. It was built back in 2012. Only recently, when the RAM slots seem to go wonky and force repeated reboots did I decide to change things up.
A few hours ago today, I'd backed up everything useful on the PC that wasn't already on the cloud or local network drive. Game files, last-minute items on the desktop, for example.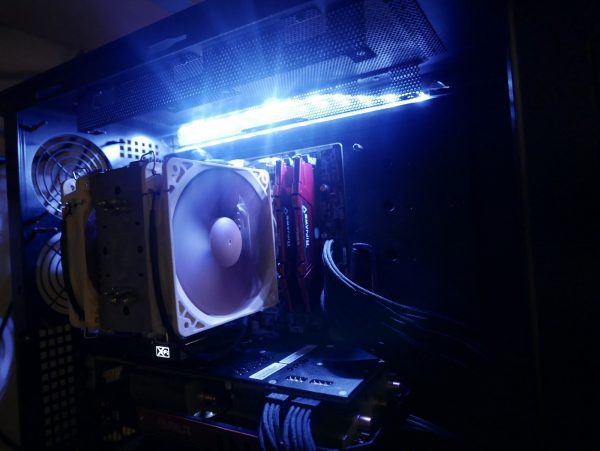 Now the hardest part is downloading some Intel chipset drivers for the motherboard. The sound card needed a bit of setting up again, because of old Creative drivers thinking I had slotted in a new Xi-Fi card. But that's about it.
You mileage may vary, of course. And this is not to say a clean install would not be better. I'd much prefer to start with a clean slate, for example, to get rid of the pesky old drivers hiding around that may cause conflicts down the road.
However, I've not had an issue since I updated to Windows 10 last year, so I'm staying put with this. Tomorrow is Monday and this PC is going to work.