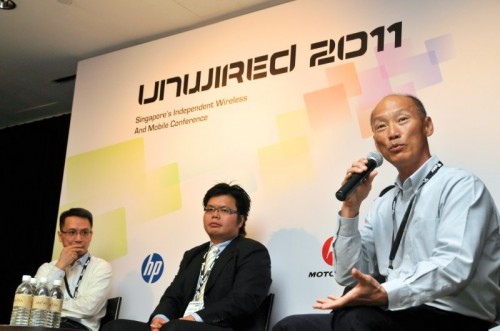 UNWIRED, Singapore's first and only independent wireless and mobile conference, returned for a second run last Thursday, and saw the attendance of top-level executives from the relevant industries from across Southeast Asia.
Opened by the Infocomm Development Authority's assistance chief executive Khoong Hock Yun, it featured half a day's discussion on hot topics affecting the industry and its users.
From Singapore's expected move to next generation mobile broadband (4G/LTE) to the rise of mobile computing and winning features of a mobile operating system, the conference was packed with fresh insights from a who's who list of the country's industry experts, who fielded a number of questions from the audience.
Of particular interest was the first panel, which starred Chan Kin Hung (head of products and solutions at Starhub), Chan Yim Leng (vice-president for consumer products at SingTel), Raymond Tan (former CEO of Berca Global Access), and Remus Tan (director of mobile networks from Tellabs). The discussion centered on the upcoming 4th generation of cellular wireless standards, and their rollout in Singapore.
Some telcos, for instance in the US, have branded their networks as 4G, but there is currently no system which meets the 4G standards set by the International Telecommunication Union (ITU), although there are viable candidates. True 4G standards will be able to deliver all content, from voice to multimedia, over IP and provide a completely different user experience.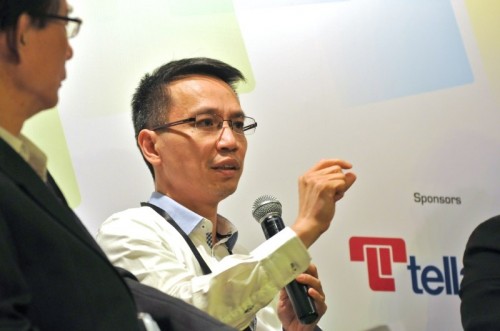 SingTel and Starhub are already conducting LTE technical trials, but the key driver, according to StarHub's Chan Kin Hung, is devices that support LTE. SingTel's Chan Yim Leng also cited the importance of establishing a regulatory environment as an important factor to get things going. The idea is thus for telcos to jointly roll out LTE with manufacturers and governments.
What about WiMAX, a competing wireless standard to LTE? According to Raymond Tan, the issue in many developing countries like Indonesia, where "outside of big cities, the closest thing to mobile broadband is GPRS", is not speed, but stable throughput. WiMAX cannot provide spectacular speeds, but it can deliver stable rates of 1 to 2 Mbps, he said. Both telco panelists expressed that Singapore has no use of WiMAX, and that 3G is a more suitable standard locally.
The conference then moved on to the rise of mobile computing with a second panel made up of hardware makers. Spiros Nikolakopoulos, Motorola's vice-president for mobile devices for Asia, called the new trend "converged computing". Indeed, the rise of tablet devices has many people using computers when many have not even owned a desktop in their lives, he noted.
Moving forward, it is agreed that two largest issues facing mobile computing the battery life of devices and consumer education in the devices' usage. As of today, most smartphones can barely last a day in usage. Consumers will also benefit from tips on how to get the most out of their new toys.
What will a winning mobile OS look like in the future? That was the topic for the last panel. Less than a year ago, iOS was the dominant mobile OS; now that crown belongs to Android.
If Marc Hopstein, Microsoft's lead for Windows Mobile, APAC, is to be believed, people-centric communication and the ability to build an ecosystem around the OS are important.
But to a hardware manufacturer like Samsung, "building brand loyalty, regardless of platform" is the most important factor, said Winston Goh, product marketing manager of Samsung Asia. Customers must identify with the brand and stick with it even if they decide to jump platforms, and this is something hardware manufacturers must work towards.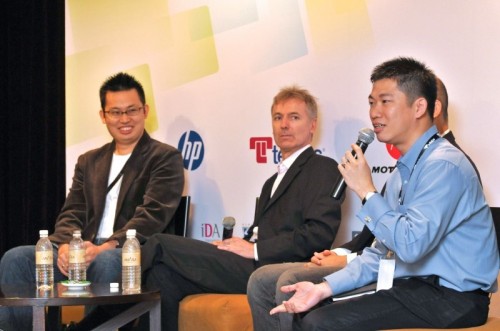 The day culminated in a networking session at the hotel bar, with the first round bought by one of UNWIRED's main sponsors Tellabs. (Never say no to free beer!) It was enlightening to listen to speakers who would not otherwise talk about what their companies are up to and what's next for the industry.
See you next year!