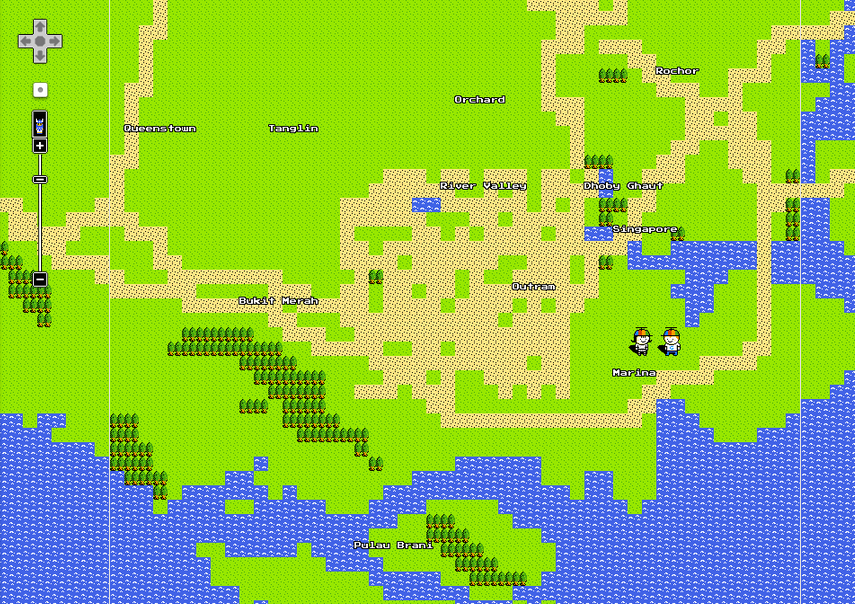 It's April Fools' Day and Google is playing a prank on users with an 8-bit version of Google Maps. The pixelated maps are meant to emulate the low-resolution graphics of the original Nintendo and Famicom video game consoles that many of us grew up with.
To switch to the retro-looking "8-bit Quest Maps", click on the Start Your Quest box at the bottom left hand corner of the screen in Google Maps. In a dig at users, Google says the "8-bit Quest Maps is our Beta Maps technology and has certain system requirements. Your system may not meet the minimum requirements for 8-bit computations".
The 8-bit maps, which reminds you of the first Legend of Zelda released in July 1987, lets you view 8-bit landmarks, be a hero, explore the world and find hidden monsters. For example, zooming in on the Pyramids of Giza reveals 8-bit icons of the Pyramids and The Sphinx.
If you explore the map further, you will notice images of Nooglers or new Google employees donning propeller hats at every Google office location around the world. At Google's headquarters in Mountain View, California, you will discover a dinosaur and a giant Android robot.
In a blog post yesterday, Tatsuo Nomura, software engineer for Google Maps, said: "In our pursuit of new digital frontiers, we realized that we may have left behind a large number of users who couldn't access Google Maps on their classic hardware. Surprisingly, the Nintendo Entertainment System (NES) was unsupported, despite its tremendous popularity with over 60 million units sold worldwide".
He added: "Our engineering team in Japan understood the importance of maps on retro game systems. With the power of Google's immense data centers, and support from Nintendo and Square Enix, we were able to overcome the technical and design hurdles of developing 8-bit maps. Today, we're excited to announce the result: a version of Google Maps for NES, with beautiful low-res graphics, simple and intuitive controls, and a timeless soundtrack".
Google has also produced a YouTube video on Google Maps for NES and promises to make it available in the Google Store as soon as possible. A mobile version for Game Boy is also under development. While we know this is a prank, the video brings back memories of video gaming in the 80s. Remember blowing into game cartridges to fix a stalled game?