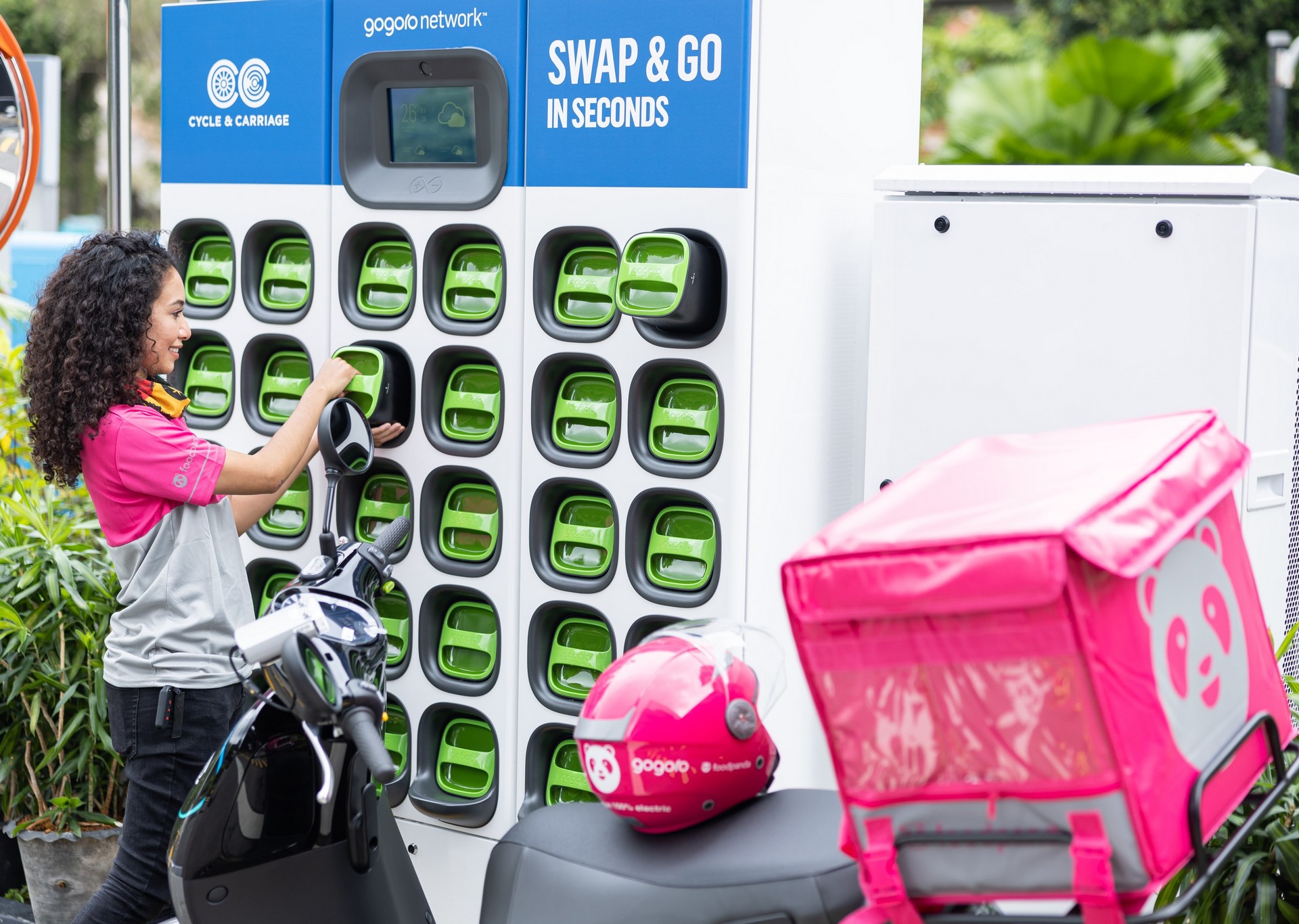 Food and grocery delivery operator Foodpanda will use electric two-wheel vehicles to make last-mile deliveries in Singapore, as part of a trial with Taiwanese electric vehicle company Gogoro and car dealer Cycle & Carriage Singapore (C&C).
The partnership, announced today, means that Foodpanda delivery riders will be able to use the new Smartscooters from Gogoro and refuel the two-wheelers by swapping out batteries at C&C's two stations at Alexandra and Ubi.
The process is expected to take a mere six seconds, thus saving the riders precious time that might otherwise have been spent waiting for a battery to be charged up. This keeps their downtime to a minimum.
C&C is offering Foodpanda riders a leasing package that includes battery swapping services as well as service and maintenance. It promises a greener form of transport for their daily deliveries and no more worries about petrol and maintenance costs.
The Gogoro 2 Series Smartscooters have an estimated range of 100km and are optimised for an urban environment, according to the bike maker.
The water-cooled motor is capable of a maximum speed of 90km/h – the speed limit on highways here. Plus, scooter's drive system promises a "near-silent" riding experience, which should delight a rider who is on the road for long hours.
The Foodpanda partnership is an extension of a pilot trial on electric refuelling that Gogoro and C&C had won from the Land Transport Authority in September 2022. Insights from the trial are expected to guide sustainable mobility efforts in the city-state.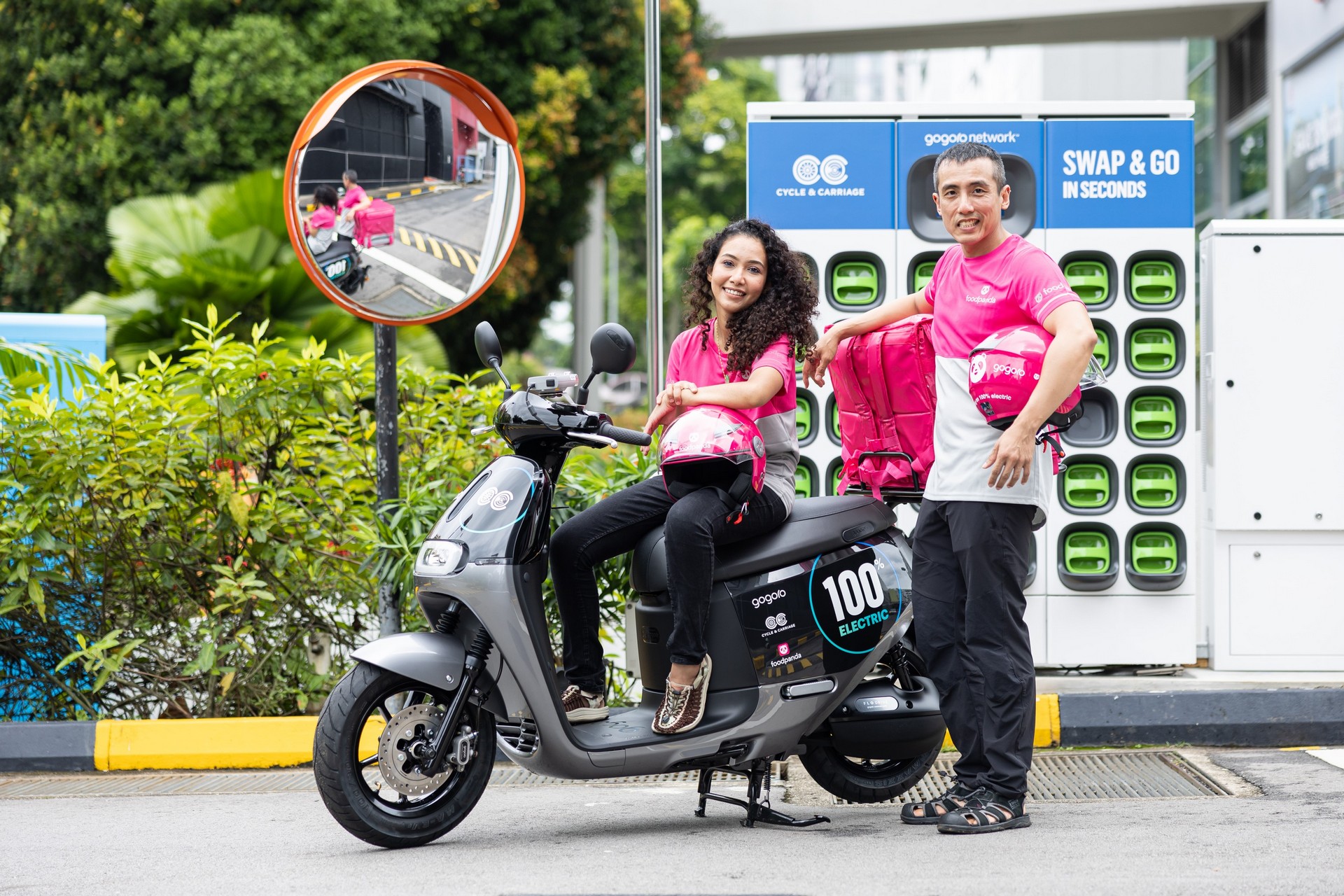 Singapore joins Taiwan in a number of places where deliveries are increasingly made by greener modes of transport.
More than half of Foodpanda's riders use greener transport such as e-bikes and bicycles to make deliveries today, according to its Singapore chief executive officer Lawrence Wen.
By 2040, Singapore expects to have all vehicles run on cleaner energy, according to the LTA.
"Cities like Singapore are at an inflection point of sustainability and are beginning to embrace sustainable transportation in new impactful ways," said Horace Luke, founder, and chief executive officer of Gogoro.
"On average, last mile delivery riders ride more than six-times the distance as consumer riders, so enabling these delivery riders to adopt smart sustainable electric transportation can have an accelerated impact on a city," he noted.