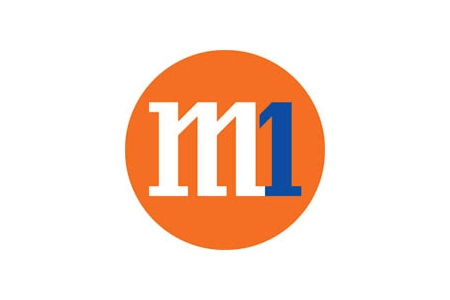 M1 became the latest fibre broadband provider to offer a new Internet TV service in Singapore last week, when it unveiled a Mibox service that comes with an Android set-top box and a bunch of free content such as drama serials and variety shows.
On offer are some 18,000 video-on-demand titles, 116 TV channels, 1,200 e-books and its own app store which boasts 370 apps. The "orange" operator also promises more interactivity with the big screen at home.
Users are able to surf the Web on their TV and connect to social media networks such as Facebook and YouTube with MiBox. Over 300 games such as Fruit Ninja and Mega City can also be played on the TV with MiBox at an additional $5 a month.
M1 fibre customers can subscribe to MiBox at $8 a month with a two-year contract, while non-M1 fibre customers will have to pay $12 a month. Some paid content subscriptions are additional to the monthly subscription fees.
M1 said at its launch last weekend that the first 10,000 customers to sign up for MiBox will enjoy subscription fee waivers of 12 months for M1 fibre customers and 6 months for non-M1 fibre customers.
Customers can sign up for MiBox at all M1 shops.