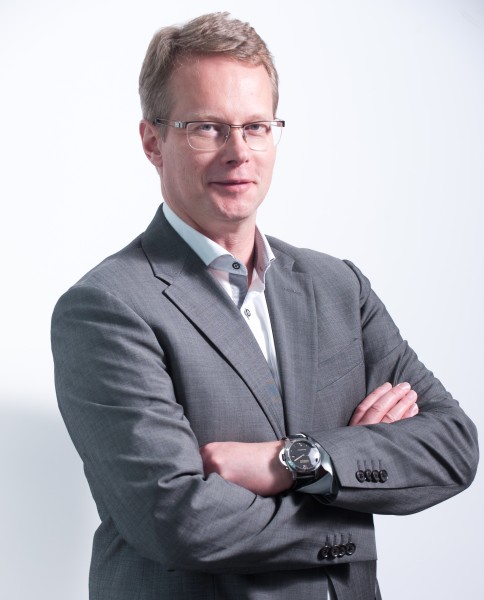 A company that makes it hard for people to pirate pay-TV programmes, Irdeto is in the cat-and-mouse game of outsmarting illegal distributors of such content.
One reason why people pirate, says vice-president for Asia-Pacific, Bengt Jonsson, is because they are frustrated. And there are many who use pirated devices without even knowing it, he says.
On this month's Q&A on Techgoondu, he says piracy would remain an issue despite the improvements that low-cost streaming services such as Netflix could bring to the region.
(Note: The responses have been edited for brevity and house style)
Q: Briefly, what's the situation like now in terms of piracy of pay TV content in Asia Pacific?
A: Piracy is a major problem in many Asian markets and this poses a severe threat to the pay TV industry. Pirated devices and services have become much more accessible to customers through e-commerce sites and other platforms. The fact is that consumers could be using pirated devices without even being aware of it.
While the challenges can vary from country to country, piracy is an indication of demand for content from frustrated consumers who are unable to get the content they want in their region. These consumers could also find content to be too expensive.
Illegal services are affordable, easy to obtain and require low bandwidth. For example only 2 to 3 mbps of internet bandwidth is needed to stream hundreds of pirated pay TV channels globally in HD or near HD quality.
To help combat piracy, we provide operators with personalised services to help them scale up their security capabilities and responsiveness. One of our solutions, Irdeto Piracy Control, is a managed service that helps operators anticipate piracy and ensure dynamic protection against evolving threats.
It identifies and analyses piracy with automated online detection services. It also enforces compliance by removing infringing content from the public domain, and supports legal prosecution by the operators who are victims to piracy.
At the same time, a combination of automated tools and expert interaction help collate and analyse the data from monitoring the internet, Dark Net, app stores, e-commerce sites and social media.
Q: It's been said that video streaming services with a flat fee have made piracy less attractive. How will that play out in places like Singapore, where Netflix is rolling out early next year? (Note: the interview was done in late 2015, before Netflix was rolled out)
A: Video streaming services do play a role in satisfying consumers that were frustrated by not being able to get the content they wanted at a more affordable price point. However, others feel that content is still too expensive as it is fragmented over many pay media platforms, so the launch of video streaming services with a flat fee will not make piracy disappear.
It is also crucial for content operators to understand the importance of local content. International content from larger streaming services such as Netflix, Amazon and Hulu is inadequate when it comes to meeting the unique demands of consumers for Bahasa, Bollywood, Korean or Chinese entertainment in Singapore and Asia Pacific.
As such, we believe that local OTT (over-the-top) players and pay-TV operators with standalone OTT services will be able to capture significant market share.
However, with all these new OTT services comes another challenge that content operators and providers face in Asia and globally. Fragmented content offerings will make it difficult for consumers to find the content that they desire to watch in one place – which may drive people to access content illegally.
Q: Where do traditional pay TV operators stand in an arena where the content creators are also the exclusive delivery platforms, like Netflix?
A: While some pay TV operators may worry about the entrance of OTT services like Netflix, many view the two as complimentary services. Pay TV primarily offers linear viewing experience such as live programing-sports and news whilst OTT services predominantly offer video-on-demand (VOD) services of long tail content that can help enhance and widen the breath of VOD options for pay TV operators.
Based on our experience, the main challenge facing incumbent operators is not so much from OTT players but from online piracy, which is a rising problem that the industry needs to collaborate on.
To fight piracy, pay TV operators need both a carrot and stick approach. They should offer better, high-quality services and accessibility at market-relevant price points for their content offerings, and also take advantage of the demand for locally-produced content that cater to specific markets, as well as target the growing segment of consumers that see their mobile devices as first screens rather than the TV (the carrot).
But those services should be supported by preventive measures such as operating efficient anti-piracy services, identifying and prosecuting pirate services and suppliers and educating consumers on piracy and alternatives (the stick).
Q: With smart TVs and personal devices like tablets, are the set-top box and conditional access outdated for delivering content?
Set-top boxes (STBs) and conditional access (CA) systems will have a significant market in APAC for the foreseeable future. Incumbent pay TV operators will continue to have the need to manage the user experience and Quality of Service, and this is much easier on a STB than an OTT service on unmanaged devices like smart TVs and mobile phones.
Furthermore, STBs are rapidly developing into home gateways, offering much more than a linear pay TV service. Home networking, which connects all your devices in your home to a content hub, is becoming more important as households increasingly have more than one TV and many mobile devices.
Home automation like security and climate control is another area where home gateways and STBs will play an important role and CA will adapt to these new services.
We do not see the death of the STB in the future. Instead, we will see smart TVs and mobile devices reside side by side with the STB and home gateways.