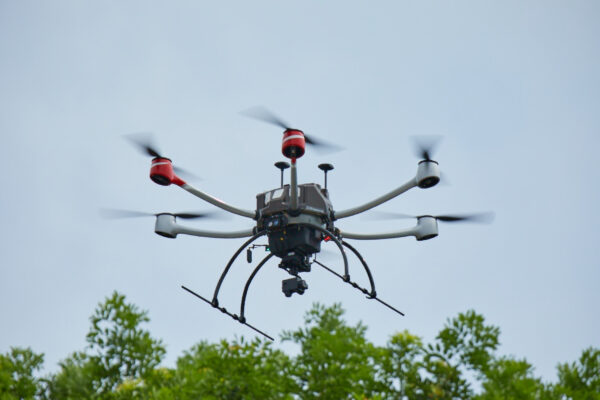 Autonomous drones will be hovering in the skies over six reservoirs in Singapore from the end of this month, as part of an effort to better monitor water quality and water activities.
Flying "beyond visual range" of a human operator, the unmanned drones will be packed with remote sensing systems and cameras for near real-time video analytics.
They will initially be deployed at MacRitchie and Marina, before being flown at Serangoon, Kranji, Lower Seletar and Lower Peirce later this year, according to PUB, the national water agency.
PUB officers currently patrol the reservoirs every day to look out for excessive growth of aquatic plants and algal blooms, which could affect water quality. They also collect data on water activities such as fishing and paddling, spending 7,200 man-hours each year.
The drones, according to the PUB today, will help cut this by about 5,000 man-hours, allowing the officers to be deployed to other tasks.
Covering large areas of a reservoir, a drone will not only collect data but trigger alerts when it detects, say, illegal fishing. PUB officers get a Telegram message for such activities.
"With the drones, we can channel manpower to more critical works such as the inspection and maintenance of reservoir gates, as well as pump and valve operations," said Yeo Keng Soon, director of PUB's Catchment and Waterways Department.
"The drones also act as an early warning system that enhances our response time to the myriad of issues that our officers grapple with on a daily basis," he added.
One drone will be deployed at each reservoir. Housed in an automated pod, it will be able to take off and land autonomously.
It follows a pre-programmed flight path, flying up to 30 minutes on each trip. It is monitored remotely by an operator, who can control up to four drones at one time.
The drones are made by Singapore's ST Engineering, which customised the drones for PUB using its proprietary drone operating system called DroNet.
The use of such autonomous drones in civilian settings highlights how far autonomous vehicles have come since they were initially deployed as weapons of war.
The video analytics used to analyse the video feed also reflects the increasingly sophisticated algorithms that can make sense of moving images almost in real time.
This is a vast upgrade over the systems of old, which needed massive computing power and sometimes hours and days to process the recorded images.