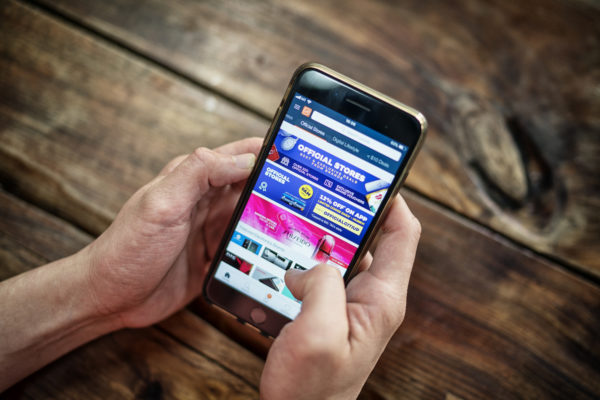 It used to start with Black Friday, the day after Thanksgiving in the United States, when the traditional holiday shopping season would begin with crazy deals on sites like Amazon.
This past weekend, it was November 11, or Singles' Day, which is popular in mainland China, that got the global headlines for the start of the year-end online buying frenzy.
Alibaba, the Chinese Internet giant now rivalling Amazon, sold 168.2 billion yuan ($$34.4 billion) on a day that was meant as a response to the gift-giving on Valentine's Day.
Never mind the occasion, the online shopping craze picked up in Singapore too, where Singles' Day is still a relatively new thing.
Lazada, the Southeast Asian online retailer owned by Alibaba, sold US$123 million of merchandise, a 171 per cent increase over the previous year.
From Sennheiser headphones to memory cards, the online rush drove people to buy 6.5 million items, a boost of 191 per cent over 2016. They snapped up three times as many items in the first 60 seconds of the sale than a year before, the company revealed.
Of course, not everything online is a special deal. Some sites simply put up the same deals they have been putting up all along, with a nice new banner announcing them like they are new.
Other sites such as Qoo10 attracted Singapore buyers with S$1 deals, always an attraction to those seeking a bargain. It is also working with small- and medium-sized enterprises (SMEs) to put their products up online for sale, to reach a wider market.
It is amazing to think that just a few years ago, online commerce was a lot less prevalent. Shoppers were hesitant, in a small country where they preferred to visit a physical shop during the Christmas season and "touch and feel" the stuff before buying.
Today's shoppers are more savvy and confident of the deals online. Plus, the human crush at the Orchard Road shopping belt in the past has been turning away those who have little time for queues.
The irony, of course, is that online players such as Alibaba and Amazon are buying into or working on physical retail outlets as well. There is a space for brick-and-mortar retail, for sure, but outlets need to reinvent themselves by being more customer-centric and data-savvy.
They could be convenient pick-up points, where customers can be up-sold complementary products they had forgotten to add to their online basket. They also have to analyse the foot-fall in their shops to optimise the use of the floor space.
There is simply no carrying on like business is usual. Just turn up at the ground level of Far East Plaza, a decades-old shopping mall on the edge of the Orchard Road belt, to see that there is only one type of shop surviving – the food outlets. The fashion and other stores are long gone.
If other retailers need any more reminding, this holiday season is yet another occasion to mark the shift towards online retail. The tourism authorities and others looking to make Orchard Road cool again surely have to understand this.
There is simply no turning back from the online commerce, not with the money that it is generating.
Alibaba, in an effort to reach a more global market outside China, hired film star Nicole Kidman and rapper Pharrell Williams in a glitzy show to sell the occasion. The fees are probably peanuts compared to what it would make in a single day.
Even in Singapore, the Singles' Day deals mean that the crazy season has already started early for many shoppers this year. And it's not even Black Friday yet.