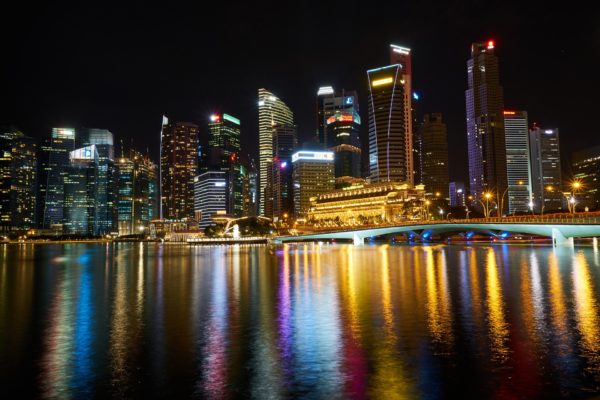 With the Southeast Asia Internet economy now valued at a cool US$100 billion, any new startup here seeking to bag fresh funds will find new impetus.
What a report from Google, Temasek and Bain & Company yesterday has done is put into numbers what many have seen and felt on the ground in this region – it is already a digital powerhouse right now, and not only in the future.
Despite the highly diverse market, the sheer size of the region's population – 360 million Internet users connected primarily on mobile phones – means this is a place the world cannot ignore.
We already see this happening in successful startups that have looked to their own backyard instead of venturing further afield to traditional markets such as the United States and China.
Indeed, the handful of Southeast Asia unicorns – startups valued at US$1 billion – have often found their own paths in the region.
SEA, the gaming company that has also forayed into e-commerce now, is now listed in New York. Grab, another one, has fought off American ride-hailing giant Uber in a costly game of attrition.
In the past few years, investments from not just local players but increasingly from China (Alibaba, for one) and Japan (yes, Softbank) have made it possible for Southeast Asian startups to scale up like never before.
This means they can face up to international rivals that will eventually come onto the scene. One open secret of startups here is that many close shop for lack of scale rather than innovation.
Without funding, the likes of Lazada won't stand a chance against Amazon. Grab won't have outlasted Uber.
The good news for startups in Singapore, according to the new report, is that the money for the region goes through the Republic primarily. It's good to be based where the money is.
Unfortunately, the report also points out that most of the funding has gone to a select few startups. Almost 70 per cent of the funds from the first half of 2016 were invested in ride-hailing and e-commerce firms.
Yes, that will soon include Grab and Gojek slugging it out as they throw out incentives to riders and users to grow their "super app" services.
What happens when the competition is over? Say, if Grab and Gojek get into a happy merger, like Uber and Grab last year?
Or if some of the smaller e-commerce firms go bust after aggressively signing up sellers? Will the funds stop?
More importantly, is there any funding trickling down to startups that are not into these high-profile slugfests for consumer sign-ups?
Well, in July, a company called Trax got enough investments in its coffers to be valued over US$1 billion.
Less known to consumers than, say, Grab, the company helps retailers scan their store shelves with its image recognition technology to easily understand their stock levels and plan for inventory.
The hope is that there will be many more companies going beyond the well-trodden path of e-commerce and ride-hailing apps to come in the years ahead.
Diversity is key, after all. In investment, all eggs in a basket often leads to tears.
The other question is whether new and upcoming startups can crack the Southeast Asia market, like what Grab and Gojek have done.
Yes, the region's Internet economy will continue to grow, to as much as US$300 billion in 2025, according to the report. However, it is a market as diverse as before.
Not every new startup will be able to break down barriers like the language, spending power and business culture unique to each Southeast Asia country.
Grab and Gojek had boots on the ground. They had to localise to cater to the habits and behaviours of each country. Prices vary for rides or food delivery in each country, for starters.
For blazing the trail, these two startups deserve plaudits. They have shown that Southeast Asia should be the first place for a startup in Singapore to target before heading further afield. Now, can that strategy be repeated?