Here's a secret. Normally you need to have an online ST subscription to read the full length of ST articles online. Those that you get to access for free are usually only short snippets of the full version.
But there is Red Nano. (rednano.sg) Red Nano is SPH's (the media giant which owns ST, BT, TNP, Zao Bao, etc) search and directory service which lets you view any SPH news article that was published in the last 12 months and any reviews of products with no time limit. The articles will appear under Red Nano's archives a day after the news went to print. If you search for it on the day itself, you will be directed to say straitstimes.com. Once you are out of Red Nano, you cannot view it for free.  Unfortunately, Red Nano needs some training to learn how to use it this way. Here's how to do it.
(1) Go to rednano.sg
(2) By default, you are in the "directory" tab. That means you are searching for directory listings, which is not what you want.  So click on the News tab at the top. Now type in the search keyword. In this example, I am looking for ST's article on expired tamiflu being sold here which was in ST yesterday. So key in "tamiflu" and press Find. You will see this page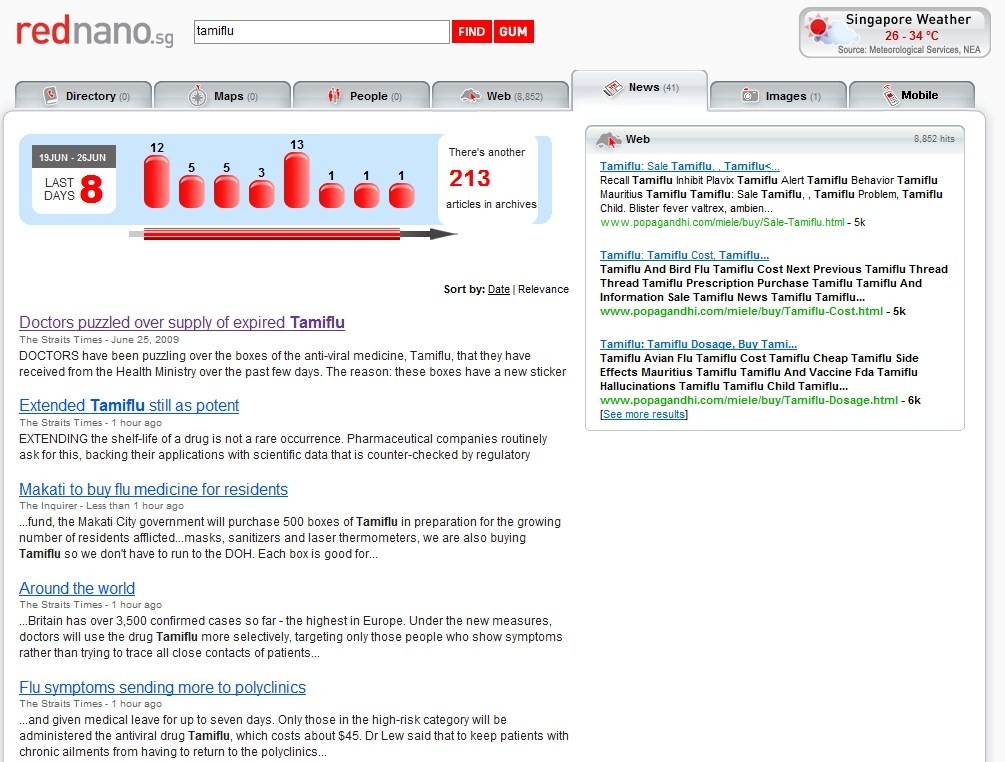 (3) If you click on the first search result article, you will be brought to this page, which is only the truncated version of the story in Asia One.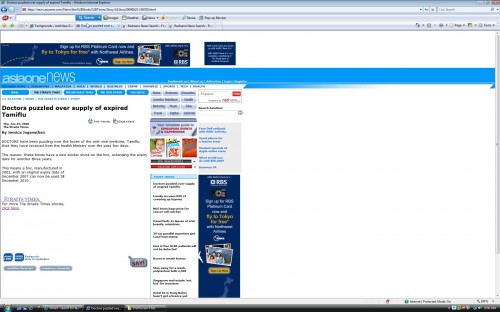 (4) This is not what you want. So what you need to do is to you go back to the Red Nano search results page. Now click on the top banner which says something like "There are 213 more articles in the archives" You need to basically get into red nano's news archives
And there you have it – the full articles at no cost!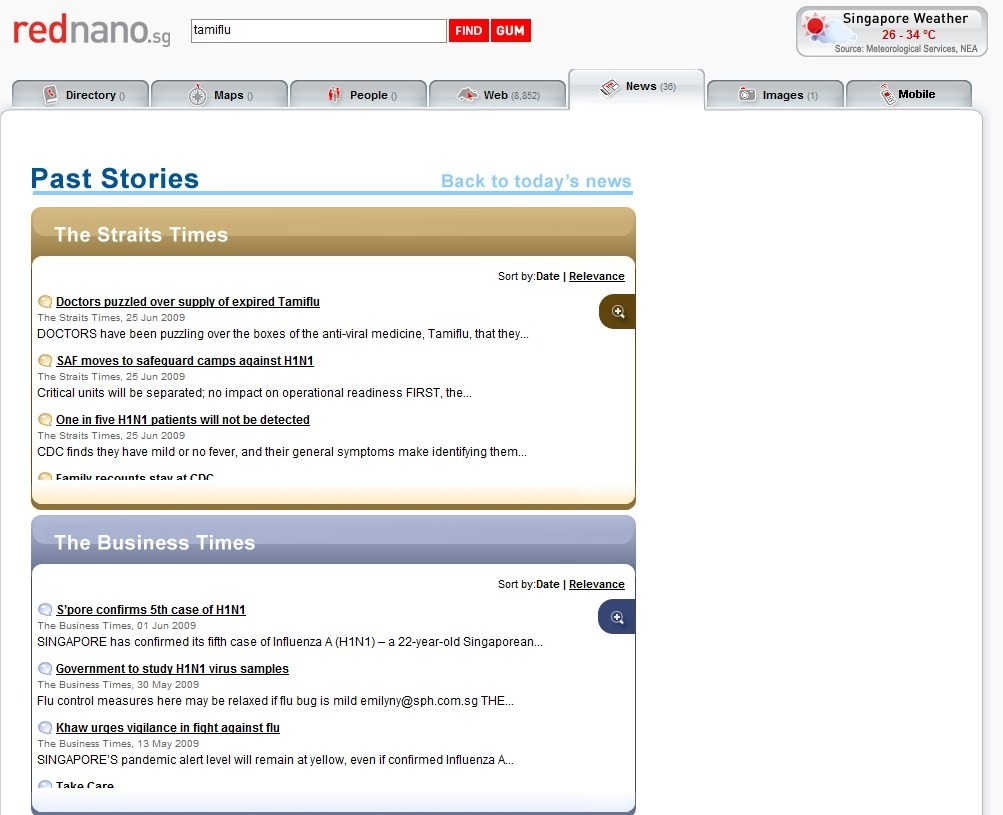 Here's the link to the last page http://www.rednano.sg/sfe/pastnews.action?&querystring=tamiflu&pubid=ST&sort=D