Brought to you by Denon Singapore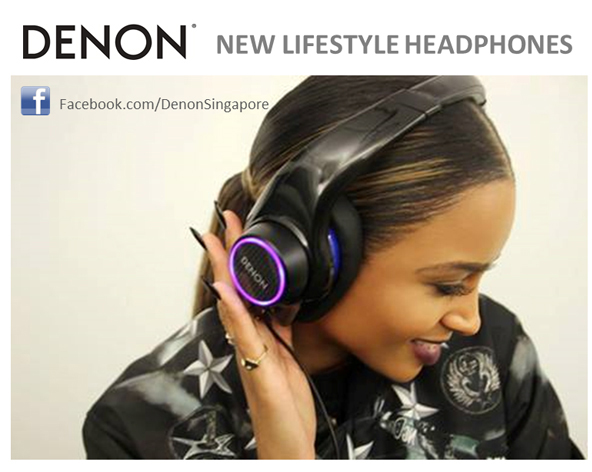 Music fans have never had it so good.
When it comes to digital music today, there are so many ways to listen to a favourite track, and on so many different devices. Whether you are enjoying a song on the smartphone via a streaming music service or playing hi-rez tracks at home, there are so many choices.
Ironically, this is also a problem. With some many options comes complexity. Which music service should you choose? What music format should you save your files on? How can you convert your old CDs?
In the first of a three-part series on how to get the best from digital music, we'll provide some quick tips for sourcing, storing and managing your collection.
Where to get music?
The first question is where to get the music you love. Once upon a time, the CD shop was it. Today, there are so many options.
a. Your old CDs
You should start, of course, with what you already have. Compared to many downloads and streaming services, CDs may offer better quality audio encoded at 16bit/ 44.1kHz.
Look through the heap of CDs you already have and set aside those that you still like and are likely to listen to in future. These are the ones you should rip into digital tracks, to be easily moved around and played back by various devices.
You'll need a regular PC – dual-core machines are fast enough – and some useful software for this task. Don't worry if the CDs stack up. It's really easy once you get the hang of it, and the process is very much automated.
The software we'd recommend is dBpoweramp, which is not only accurate in its ripping, thereby keeping the quality intact, but also fast. Other tools may promise more accuracy, but they often end up taking an hour or more to rip a CD, sometimes with no guarantee the quality is better.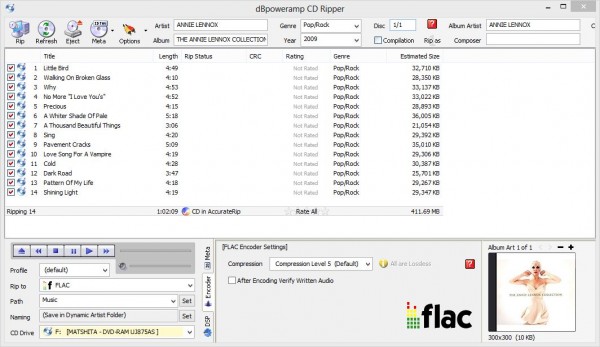 With dBpoweramp, the task is easy. Pop a disc in your PC and it automatically looks up a database online, which also detects Asian tracks, before you start ripping the CD.
Once done, the disc is popped out and you place a new one in the drive. In no time, you'll have saved your CD library as digital tracks.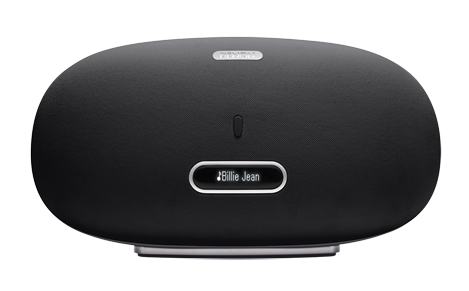 The Denon Cocoon Wireless streams a number of formats, including MP3, FLAC, WAV and more.
One question is what format you should rip your tracks into. Audiophiles who are playing back on hi-fi systems at home would go for either WAV or FLAC, both lossless formats that do not lose any quality in the process of being converted.
However, they take up quite a bit of space, which is fine on hard disks at home, but may clutter up portable players like smartphones or MP3 players.
Apple also doesn't support FLAC, which is a well-accepted open standard. Instead, it has its own lossless offering, which can be played back on iPhones and iPods. If you have lots of Apple devices, you might want to consider converting to the company's own format.
b. Digital downloads
If buying CDs is such a last-century thing to you, then digital downloads are your next option. Here, you'll find quite a number of choices, all allowing you to easily store and play back music.
The most popular option has to be Apple's iTunes store, obviously. Whether you're after pop or old classics, Apple's library is easy to access and ties in neatly with the company's devices. If you like higher-quality music, perhaps to be played back on a pair of hi-fi speakers, then lossless tracks are your best friend.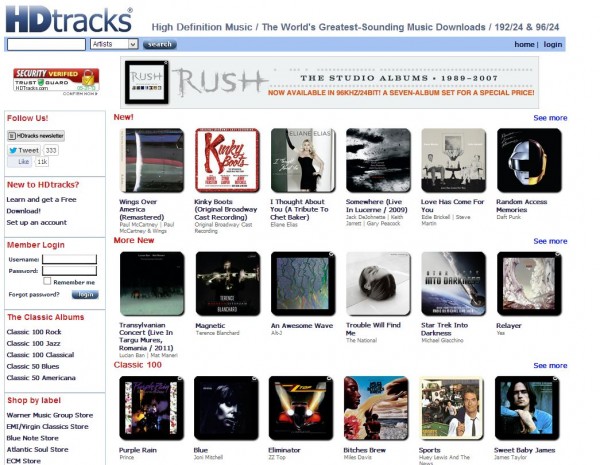 Also consider Hdtracks, another website selling high-rez tracks. Promising quality that is CD-quality or better, the site has been expanding its pop and rock collection over the past year, and now include acts such as The Rolling Stones and Prince.
The tracks are free from copyright protection, or DRM (digital rights management), so you can transfer and play them freely on your phone, PC or streaming device, like a home theatre receiver.
c. Streaming music
The last and newest option comes in the form of streaming music services, such as Spotify. Simply sign up for an account, pay S$9.90 a month and you can listen in to a library of more than 20 million tracks, wherever you are.
It's extremely convenient and easy to access. You can do this on a smartphone, PC or even home theatre receiver usually through an app designed for each device.
(Check out Denon's range of Spotify-friendly receivers and compact systems here)
If you are accessing the service from home through a fast broadband connection – instead of a mobile link – make sure you select the highest 320Kbps stream, which offers the best quality.
This may not be better than what is offered on Hdtracks, for example, but should be a great way to discover music, say, when you're out at a cafe and just listening to what's popular on the charts.
Besides Spotify, StarHub also offers an interesting S$9.90-a-month service called MusicAnywhere, which has a strong Asian-centric library. SingTel, too, provides a streaming service, called AMPed, which can be as low as S$7.90 for the telecom operator's subscribers.
Where to store your collection?
Unless you don't have any songs from the past, chances are you have to find a way to store some of the digital tracks you've accumulated over the years.
Should you save them on your own PC or phone? The answer depends on how you usually play your music. If you enjoy the songs on the PC and phone, then make sure you have them sync'd, so there are two copies of the songs, should one of the devices decide to fail one day.
There's an even better way – back up the tracks on a networked attached storage (NAS) drive. This means you can easily recover your music, even if your hard disk dies on your PC.
Plus, storing the tracks on a central location at home means you can easily access them over your home network, whether this is in the living room or bedroom.
Today, many new NAS devices, such as those from D-link, come with remote access apps that let your smartphone play music stored on the network drives. The songs stored centrally on the network drive can also be accessed by your streaming devices, such as a supporting home theatre receiver.
How to manage the songs?
So, you have found a way to rip or download your tracks, and have stored them safely somewhere. What's next? Well, it's to make sure your library is well-managed.
If most of your tracks are recently ripped or bought online, then there should be no issue with the track title or album artist tagged correctly to each track. However, if you have old tracks ripped long ago, and not properly managed, this is the time to get everything nicely organised. This makes songs easy to access, especially if you have a huge library.
First, to get the tags right. For this, you can use dBpoweramp, if you have it already installed. Just right click on a track, and you'll see a tab where you can edit the tags for each track. Bear in mind that MP3s and FLAC files are easier to edit. Sometimes tags on WAV files don't stick, and you don't get any information with the audio.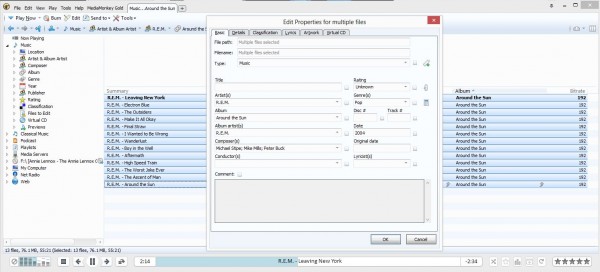 If you have lots of tracks to go through, one suggestion is to use a full-featured player to do the task. Media Monkey (Windows only) is one great tool and generally quite spot on when it comes to tags. You can change multiple tracks in one go, which saves you time.
You can also rely on dedicated tools such as MP3tag. This is quite reliable when it comes to tags that can be read by various different players.
It usually doesn't matter if you have some tracks in MP3, FLAC or AAC (though some players will require plug-ins or apps to play all of them). Yet, sometimes, you might be forced to convert your high-rez files into MP3s that take up less space, say, if your phone's microSD card slot only support cards with up to 32GB.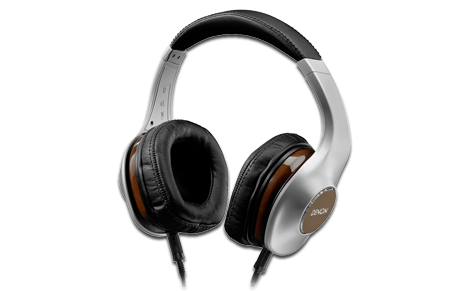 This means you may need a separate library of MP3s for your mobile devices. The simplest way is to use the Batch Converter app in dBpoweramp to do a batch convert. This works even if you have thousands of tracks, and the program is fast enough to skip tracks that are already in MP3 format, for example.
Just be patient, as converting an entire library of tracks could take some time. One day, you won't have to worry about formats, if the Internet is fast enough for you to stream your entire library to wherever you are. But until then, this may have to do.
Our next article will explain how to get the music on your devices, be it your phone, PC or hi-fi. Stay tuned!

This article is brought to you by Denon Singapore.