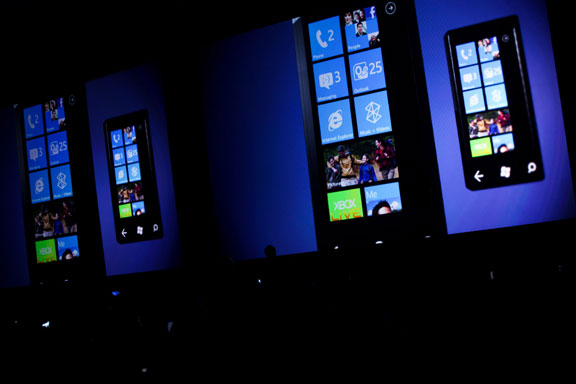 Apps define a platform's popularity.
This is why Windows continues to dominate the desktop operating system sphere and iPhone in the mobile sphere. Microsoft knows this, which is why they are working hard to woo developers to the Windows Phone 7 platform.
This week at MIX 2011, Microsoft's annual developer conference held in Las Vegas this year, the software giant stepped up its efforts by introducing more than a thousand new APIs on WP7. Developers can take advantage of the creation of more powerful apps, including TCP/IP socket access, raw video stream access, SQL database, motion sensor with gyroscope support and more.
The update, codenamed "Mango", will be released this fall and it comes with a spread of features that will more than address current criticisms of the platform.
Development tools: Among other things, developers will have access to the motion sensor library and camera so they can build apps that incorporate device hardware and build augmented reality experiences. Microsoft's mobile developer tools are also seeing an upgrade, with a new device emulator, support for mixing Silverlight and XNA in the same project, and more. These will be available in May.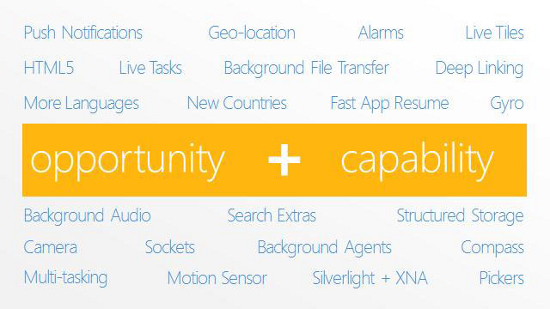 Internet Explorer 9 mobile: Microsoft brings its excellent browser to WP7 with all the goodies included: hardware acceleration, and support for standards such as HTML5. In an on-site demo, IE9 mobile blew its competition, an iPhone 4 and a Nexus S, to smithereens in a speed test.
Third-party multitasking: Everyone likes to hate on this, and soon they won't have a reason to. Microsoft's implementation will include fast application switching, and background audio and file transfer capabilities. All these without the battery taking a significant hit, Microsoft claims.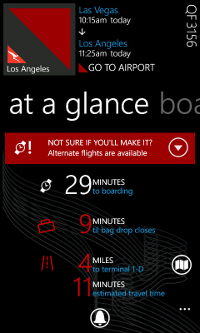 Live Agents: Another multitasking feature of sorts, Live Agents allow dvelopers to further take advantage of the versatility of Live Tiles, one of WP7's most unique features. Microsoft used Qantas' new app as an example; you can pin a tile for each flight you have stored in the app, which can trigger alarms, change colour, etc.
Improved Marketplace: Updates to the app Marketplace will bring improved app discoverability, a dedicated games marketplace, better parental controls, and an expanded reach to 35 countries, up from the 16 at launch.
New apps! Developers have already signed on with pre-release apps, including, Skype, Kik Messenger, the previously mentioned Layar, Angry Birds (gasp!), and… We'll just let the picture do the talking: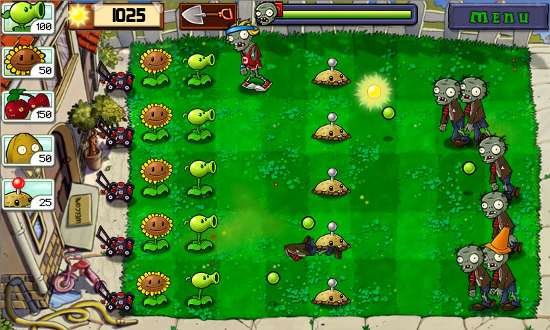 It should be pretty clear by now that Microsoft is dead serious about WP7, and it's not going unnoticed. Both Gartner and IDC predicts that WP7 will overtake iOS to become the second most popular mobile OS after Android by 2015.
It might sound improbable at this stage, but remember that deal with Nokia? Nokia has reach into the pockets of millions of customers, which could make a real difference at the end of the day. For now, the Redmond company seems to be taking concrete steps in the right direction.