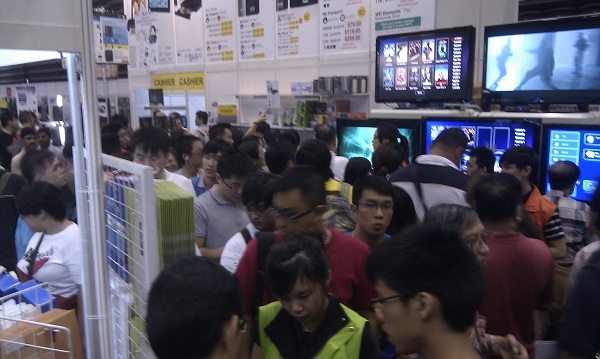 And the weekend crowds have rolled in to Comex 2011. It was pretty crowded yesterday — Comex's third day on Saturday 1st — when I was there from noon all the way to early evening.
If you're going to Comex 2012 on the last day for the lelong, be it for telco plans or PC stuff, do plan for the crowds, especially if you're driving.
Besides the usual PC stuff that you can buy — PCs, laptops, printers, cameras, phones, etc. — there are sometimes strange oddities that you can spot at the fair. If you take the time to wander around Comex, especially in Hall 6, you can come across interesting products.
Here's Techgoondu's take on some of the wackier tech-related (and sometimes not at all) things that caught our eye.
For example, there was a stall at the back selling cooking pans and cleaning equipment(!), hawking their wares like the product demonstrations you often see in heartland malls.
Want to own a Segway but can't afford the 5-digit cost? Perhaps you might be interested in the RX2, a segway-clone that retails for S$4,200 at about a third the price of a segway. Definitely a cool, but pricey toy, to be sure.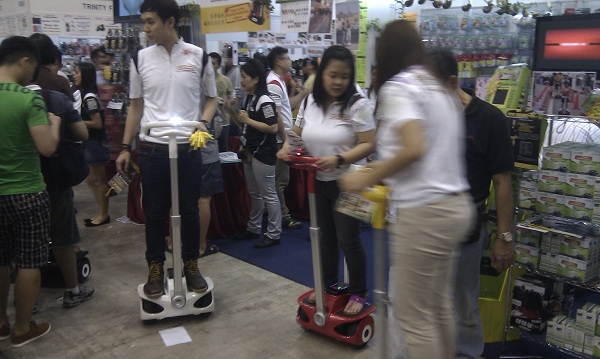 If you're tired from just walking around the whole day, take the chance to refresh those tired legs by reclining in those big comfortable Oto chairs. Exercise equipment, feet massage machines, wellness devices — you can find this at the Osim and Oto booths.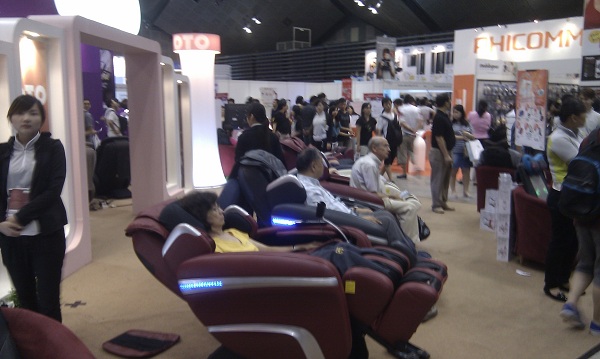 Need to install a car surveillance device? Night vision camera that records everything, even in low light? You can find this at the fair. Near the back of the Hall 6.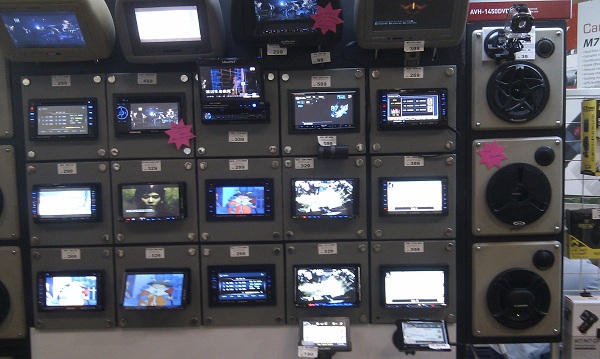 In fact, you can find quite a few unusual products, from eco saving power devices, to biometric solutions, to at least two robot cleaning devices. You can also find camera equipment like tripods, bags and accessories, and lots of cheap China Android tablets and phones.
Happy shopping!