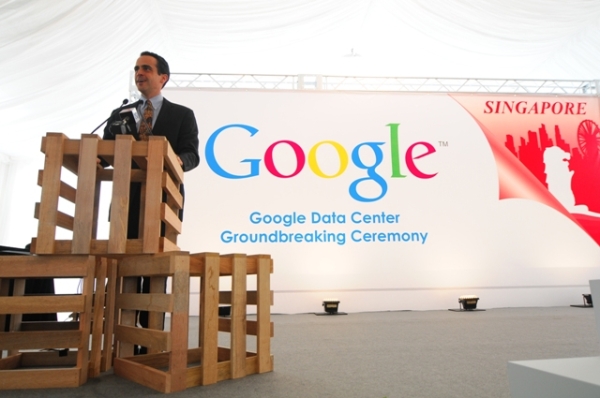 Google started the building of a new data centre in Singapore on Thursday, a US$120 million facility which represents the Internet giant's expansion of operations in the region.
"More users are coming online in Asia than anywhere else in the world," said Julian Persaud, head of Google Southeast Asia at a launch event. Projected to go online in 2013, the new data centre promises to serve this growing demand by delivering fast and reliable access to Google services.
In addition, the data centre will boost the local job market in a small way, as Google is hiring a small team of full-time staff as well as a number of contractors in a variety of roles, including computer technicians, electrical and mechanical engineers, and catering and security staff.
Google will also be launching a community grants programme here in Singapore, which will provide annual grants ranging from US$5,000 to US$50,000 to organizations that focus on four specific topics: technology literacy and innovation, renewable energy innovation, access to high speed internet, and new economy entrepreneurship.
For a start, IAB Singapore will be receiving US$50,000 to conduct digital career training programmes for final-year undergraduates to equip them with the necessary digital skills and knowledge so that they will have an easier time landing jobs in the Internet economy.