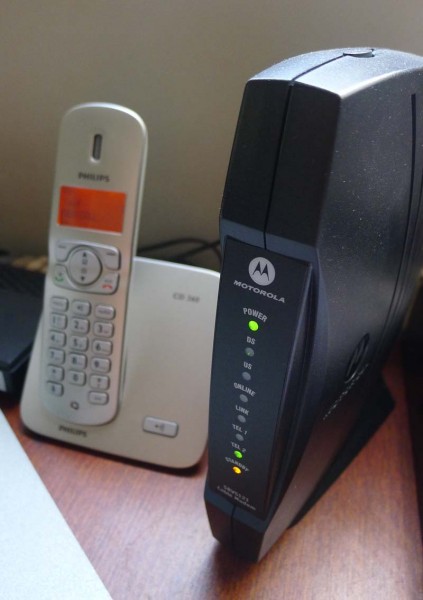 StarHub users who have been enjoying free local calls on their Digital Voice home phone lines will have to start paying S$2.10 a month from September 1, when the free offer ends.
This will affect users across the board, including those who have just signed up for broadband and pay-TV bundles recently and are still under contract with the service provider.
Voice calls, which have been bundled free with StarHub's services since 2005, have previously been scheduled to end by August 2012, according to a StarHub statement released last week.
The actual cost of the subscription is S$10.49 a month, a spokesman told Techgoondu, and the special S$2.10 rate will only be valid until December 2013.
The news will not be welcome by users who recently signed up with StarHub and perhaps even ported their phone numbers over from other operators. In an unusual turn of events, they will now have to pay more for their bundle of services even while they are under contract with the telecom operator.
The change is indicative of the tighter margins facing telcos of late. Just a few years ago, analysts and other experts had expected voice calls to be free as higher value broadband services become the main revenue stream for telcos.
However, with users sucking up more bandwidth with "over the top" services such as Skype that bypass these telcos for free, the phone companies have decided to charge for services that were once deemed too cheap to charge for (read more about telcos at the crossroads).
To inform users, StarHub has said that it will mail a notice to users along with this month's bill, and e-mail those who are on its electronic billing system. Users who wish to terminate the service can call 1633 or fill in an online form.