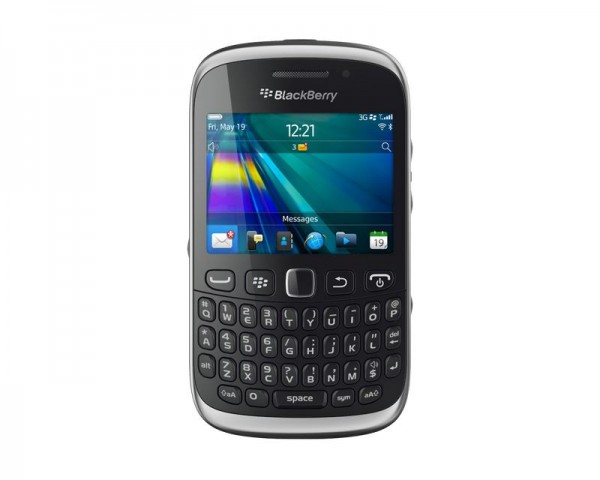 If you are not into the iPhone, an Android gizmo or a Windows Phone, you might be interested in a rather budget-friendly Blackberry Curve 9320 that's going for an attractive S$328 as it hits the shelves in Singapore today.
Though shaped like a regular Blackberry, it is touted as a social media-friendly device. The popular Blackberry Messenger or BBM service is integrated with Facebook and Twitter so users can easily share photos and more with a touch of a dedicated BBM button on the side, according to Research in Motion (RIM).
The phone is a light 103 grams and it has a memory card slot for sliding in a microSD card. However, it comes with a rather modestly-sized 2.44-inch screen that has a 320 x 240 resolution. It's not a big screen because this is a familiar Blackberry device with a keyboard included.
To be sure, Blackberry fans – there are still many in Indonesia, where BBM is huge – will welcome the new Curve 9320 as another attractive option in the RIM lineup. Yet, the phone represents what's been ailing the company in the past few years.
The OS 7.1 software is looking increasingly dated compared to iOS, Android and even Windows Phone, whose proponents must be looking at the unsettled Blackberry audience as a prime "untapped" market.
That's because it's easier to convince these users to dump an ageing, confused platform than to junk iOS or Android and all the apps they have on their existing devices.
There was a time when every Blackberry, especially its trendy Curve range, would generate much buzz among its base of loyal users.
Today, with many of them already holding iPhones or Android phones, and with Microsoft pushing a whole host of updates with its coming Windows Phone 8, RIM has only made things tougher for itself by saying the long-awaited Blackberry OS 10 will be delayed to 2013.
All this makes it even harder for users to consider buying yet another Blackberry, even if they have used and been happy with previous devices in the past, and even if it's priced to sell.