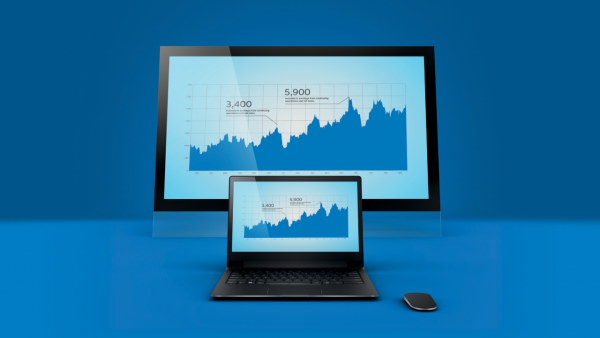 Intel is pushing for PCs that are easier to manage and feature wireless displays and docks in Asia-Pacific offices this year, as they move on from an initial wave of bring-your-own-device (BYOD) rollouts in the past few years.
The chipmaker put out a demo of professional features on its fifth-generation Core vPro processors in Singapore on Monday, keen to stress their productivity boost for enterprises. 
In the shape of regular clamshell laptops, two-in-one convertibles or mini PCs, these new devices from Asus, Toshiba, Lenovo, HP and more are expected to bring a number of updated technologies to the office this year.
One is the souped-up Intel Pro Wireless Display, or Pro WiDi, technology that lets users connect directly from their laptop wirelessly to a TV screen or supporting projector in seconds.
Unlike previous versions of WiDi, it enables users to connect easily even in "noisy" environments such as conference rooms where many wireless signals populate the air.
At the same time, it is expected to cut down connection times to under six seconds, crucial to that all-important presentation to one's boss.
Saving these minutes at work, like not having to fumble with cables, will save companies a bundle and make workers more productive, said Thomas Garrison, vice president for Intel's client computing group.
There are some 100 million vPro machines in use today, he told reporters from the region, emphasising that enterprises still want professional features on their PCs, despite users preferring to bring their own devices to work.
The chipmaker is emboldened perhaps with recent predictions that the BYOD momentum is beginning to slow.
Security fears and a lack of easy management for IT administrators have pushed many organisations to offer a range of devices for users rather than let them bring their own consumer-grade devices.
They also want simpler, open technologies that don't lock in users. Desktop docks, for example, are often not standardised and companies fear they have to keep paying for new docks whenever a new version comes up.
One solution, at least according to Intel, is to go for speedy wireless docks that do away with the cable clutter altogether. This Wireless Gigabit technology lets users hook up monitors, keyboards, mice and USB accessories wirelessly at the desk.
Not every computer maker will go along with Intel, of course. Proprietary docks are a profitable business, perhaps even better margins than PCs themselves, and not every one will be keen to lose out.
Queried on that, Garrison said consumers will ultimately have to decide if they want easier, fuss-free connections day in, day out, or go with their own proprietary devices that they prefer to bring to the workplace.