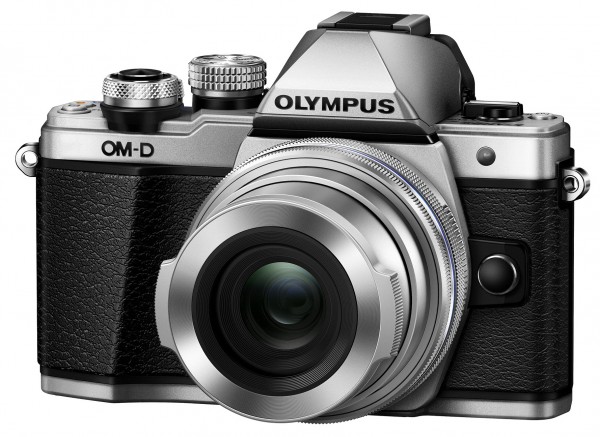 Like many updated or refreshed models, the Mark II version of Olympus' OM-D E-M10 camera raises the question of whether it's worth the upgrade. There are definitely improvements but is it worth your dollars to go with the newest and latest?
From the outside, it seems not much has changed except for the inclusion of three customisable function buttons on the top plate for quick access to the settings.
The front and rear dial are more pronounced. This means changing the aperture and shutter values is quick and easy thanks to the reshuffling of the dials to be within reach of both thumb and index finger.
At the same time, you can set the ISO and White Balance settings to work with one of the three available function (Fn) keys.
However, I have issues with the odd placement of the function button number 1, which is located on top of the thumb rest. I have problems reaching that button comfortably during one-handed shooting.
Unfortunately the camera  is still small like before, and provides not a lot of grip. If you want a bit of bulk for a more assured hold of the camera, you have to include the ECG-3 External Grip when getting this camera. Or get a camera half case that is tall enough to provide space for your fingers to rest on.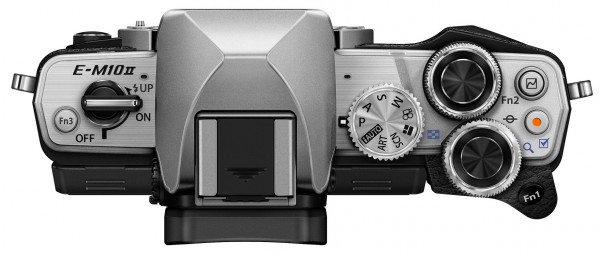 The electronic viewfinder is now on par with most mirrorless cameras, with 2.36 million dots. This improves on the old version that has only 1.44 million dots. You can more accurately make micro adjustments during manual focusing now, as a result.
Like the previous model, the new Mark II comes with a tiltable 3-inch screen helpful for discreet street photography or shooting low for a different perspective. Like the Sony A7 mark 2, the E-M10 Mark II has built-in 5-axis image stabilisation so it helps to prevent shake.
When it comes to image quality, the Mark II uses the same 16.1-megapixel Micro Four Thirds CMOS sensor as its predecessor. Most of the features remain the same except for a very interesting addition called "Focus Bracketing".
The camera actually takes several shots in different focus distances in incremental steps. This will be perfect for users who love to shoot macro objects such as food, flowers and insects and require a wider depth of field without sacrificing shutter speed.
Unfortunately, some photo editing skills are needed to merge multiple photos into one composite image when using Focus Bracketing and Panorama modes.
With the competition having cameras that can produce Panorama shots in-camera with automatic stitching, E-M10 Mark 2's method of shooting a series of photos first and then merging them later using a computer seems a bit dated.
On the other hand, you do get a much higher resolution image. Much of the auto-stitching done in-camera often produces much smaller file sizes and less detail. I do wish there's an option to do both.
Other improvements you get from the new Olympus camera come in the form of a higher frame per second rate of 8.5 fps for continuous shooting and 120fps high speed video recording in Standard Definition. Plus, the fastest shutter speed is now clocked at 1/6000s.
There's one innovative feature though. You can control the focusing box using the rear touch screen while looking through the auto-focus. This is definitely faster than using the four-way button.
Linking the camera to the smartphone is a breeze. The Olympus app uses a QR code to quickly set things up so that I'm able to remotely control and transfer files from the camera to the smartphone or tablet in no time.
On the whole, the E-M10 Mark II is a very good general purpose camera for travel. Image quality is really good if you are able to set up the camera with the right lenses.
The good news is that range of lenses from the Micro Four Thirds stable has expanded. I'm particularly pleased that Olympus has a 7-14mm f2.8 Pro lens which is perfect for landscapes and astrophotography. Plus, Panasonic's 42.5mm (85mm full frame equivalent) f1.2 lens  can take on the task when doing portraiture.
You can buy the E-M10 Mark II with either one or two lenses. For S$1,148, you get a 14-42mm (28-84mm full frame equivalent) f3.5-5.6 EZ kit lens. Add S$200 more to S$1,348, and you also receive a 40-150mm (80-300mm full frame equivalent) f4.0-5.6 R lens.