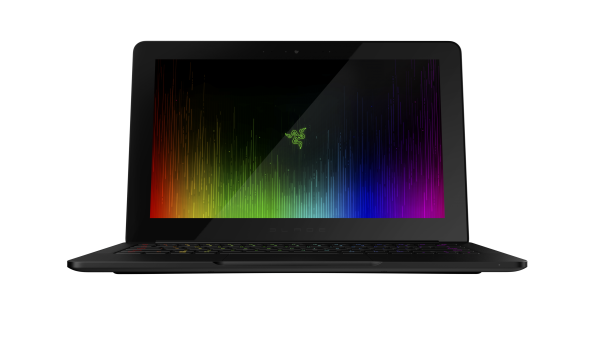 One of the bright lights of this week's CES show in Las Vegas surely has to be Razer's Blade Stealth laptop, a great-looking and literally game-changing machine for PC buffs.
It brings the best of both worlds – the portability of a slim portable PC and the power of a desktop graphics processor to fire up the most demanding games at home. Plus, it's not priced crazily.
While Apple's MacBook stunned us with its slim design last year and Dell's Alienware laptops have wowed us with the ability to plug in an additional external graphics card, the new Blade Stealth looks to win over users from both camps.
Encased in aircraft-grade aluminium, the new Razer machine is just 13.1mm thin and weighs a portable 1.25kg. It's easy to lug around like an ultrabook featuring a 12.5-inch touch screen.
What sets it apart is its connection to an attractive-looking external graphics card enclosure, called the Razer Core. This lets you pop in top-end desktop cards from AMD or Nvidia, turning your thin and light PC into a muscular gaming machine.
The two are hooked up via a single Thunderbolt 3 cable using a USB-C connector. This supplies both the power and data, so you can simply plug in your laptop to the Razer Core add-on when you are at your desk, ready for some gaming action.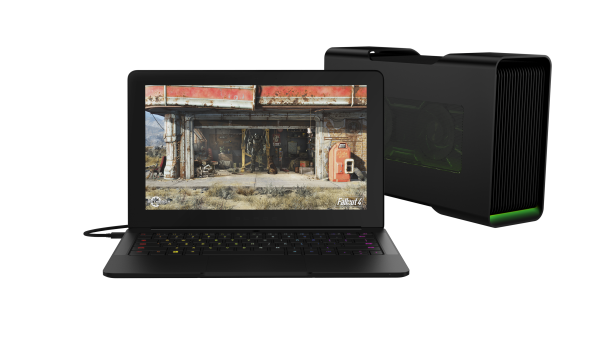 The laptop itself is no slouch in terms of hardware, either. Sure the Intel HD Graphics 520 is modest for gaming needs, but the screen is a sharp Quad HD or even Ultra HD (4K), depending on your configuration.
Plus, all models come with an Intel Core i7-6500U dual-core processor, 8GB RAM and solid state drives (SSD) from 128GB to 512GB.
Surprisingly, the basic laptop itself isn't going for an exorbitant price. It starts from US$999.99 for a Quad HD screen and 128GB SSD, all the way up to US$1,599.99 for a version with a 4K screen and 512GB SSD.
No prices are available yet for the add-on Core enclosure, which is expected to be out by March. The laptop itself is selling in the United States now. Singapore will get it in March.
All in, a very impressive vision of the PC of the future, especially for enthusiasts who want the best of both worlds. And surprisingly, this is not going for a sky-high price, like what Sony charged for its Vaio Z in 2011, which also featured a similar external graphics card.
If Razer can ramp up its numbers and do its marketing right, the Blade Stealth could herald a new wave of PCs that bring both portability and performance – at a great price.
UPDATE: SGT 09/01/2016 10.30pm: The story has been updated to include the shipping date for Singapore (March 2016).