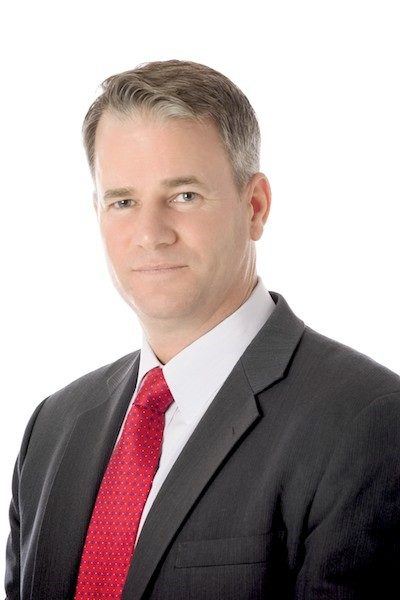 Hyperconverged infrastructure (HCI) promises a simplified setup for enterprises building out their data centre infrastructure, but some are still reluctant to take the first important step towards the new technology.
As James McCready, Dell EMC's vice president for APJ Converged Platforms and Solutions Division explains in this month's Q&A, the change is a radical one that requires an overhaul of an environment.
Yet, the benefits are hard to deny, he adds, and enterprises know that. Indeed, the majority of Dell EMC's customers are moving towards HCI, which is becoming the new normal, he notes.
NOTE: Responses have been edited for brevity and house style.
Q: For all the performance, scalability and simplicity that are promised by HCI, many enterprises looking to switch over often still require a mindset shift. What are the obstacles your customers usually bring up?
A: HCI departs radically from traditional silo'ed data centre architectures. Adopting HCI solutions require enterprises to not only change the architecture of the data centres, but also do a complete overhaul of their IT environment.
On the operational front, HCI needs the consolidation of servers and storage and an organisation-wide merge of the operations groups that manage the technology.
This enterprise-wide change seems scary to many initially. However, the long-term benefits of HCI in terms of faster time-to-value, efficient operations with the desired flexibility, scalability and a streamlined IT foundation, enable organisations to overcome this initial resistance and fully leverage the benefits.
Q: Which particular workloads would you recommend customers to use Dell EMC's HCI solutions for?
A: Dell EMC's HCI solutions are tailored to support a majority of workloads- from new to growing workload requirements. We have customers using Dell EMC's VxRail Appliances to run a wide range of applications and workloads.
With Virtual Desktop Infrastructure (VDI), they address multiple use cases from high density populations to graphics-intensive work or easy, scalable deployment in remote offices. These features have made VDI an increasingly attractive option for organisations of all sizes to deploy and manage a wide range of virtual desktop environments seamlessly.
For server workloads, VxRail appliances are tailored to deliver high performance during heavy workloads, such as databases. This helps organisations to standardise and consolidate their infrastructure, specifically for enterprise departmental and remote sites.
At the same time, distributed enterprises often encompass many remote offices that are essential to running the organisation and supporting customers. Offering a single, high-performance, and highly-available platform that is easy to deploy and centrally manage, VxRail appliances enable organisations to effectively consolidate multiple applications in a remote location or act as a bridge to applications or workloads residing in the cloud.
And as organisations increasingly move towards a hybrid cloud as an enabler for IT transformation and adopt hyper-converged infrastructures (HCI) for mission critical workloads, the VxRail Appliances allows organisations to start small and grow as their demand for hybrid cloud services expand.
Q: You have the VxRail "home grown" by Dell EMC and you also work with Nutanix to offer the competing XC series. Briefly, how do you position them to customers looking for an HCI solution? 
A: Dell EMC VxRail appliances are designed generally for VMware environments. It is a purpose-built solution for vSphere environments which we jointly developed with VMware, offering existing VMware customers an experience they are familiar with, allowing seamless integration into their existing IT infrastructure.
Featuring a kernel-layer integration between VMware vSAN and the vSphere hypervisor, VxRail appliances deliver an unmatched performance and efficiency. In addition, they offer Dell EMC's mission-critical data services including replication, backup, and cloud tiering, at no additional charge.
Our complimentary Dell EMC XC Series Appliances are positioned for customers requiring hypervisor choice, which may include Microsoft Hyper-V or KVM-based (Kernel-based Virtual Machine) needs, and support a variety of specific use cases, ranging from typical enterprise business applications to VDI environments.
Q: What will be the main driver for HCI adoption in the next 12 to 18 months?
A: With the innovations in servers, networking, and virtualisation, enterprises are increasingly looking to transform their IT foundation in order to support the emerging technologies and maximise the benefits of digital transformation. With the rapidly evolving business landscape, hyper-converged architectures are quickly becoming the new normal for the organisations to stay ahead of the competition.
The majority of Dell EMC customers are already transitioning to HCI in order to modernise their data centre.  This can be for agility, simplicity, modernisation and scalability.
HCI solutions impart businesses the ability to respond quickly to business threats or opportunities. With shorter development cycles for applications and services, businesses can provide faster response to the changing business conditions.
With a central console that controls an array of operations, from compute and storage to virtualisation and network, HCI offers businesses with an automated- streamlined approach for their IT management and operations.
Plus, whether businesses need to modernise or optimise existing applications or deploy turnkey engineered solutions, HCI solutions delivers the power and certainty needed for the next phase of innovation.
By providing public cloud efficiency and economics, while with peace of mind of on premises, HCI enables a pay-as-you-grow approach – so businesses can start with what they need today and expand incrementally rather than purchasing large amount of compute and storage up front.
Finally, HCI allows users to start with a small deployment, and then flexibly and efficiently scale out to support dynamic workloads as per the evolving business needs. With this flexibility, organisations can easily add storage, compute resources and networking to meet their business demands as they grow and expand.