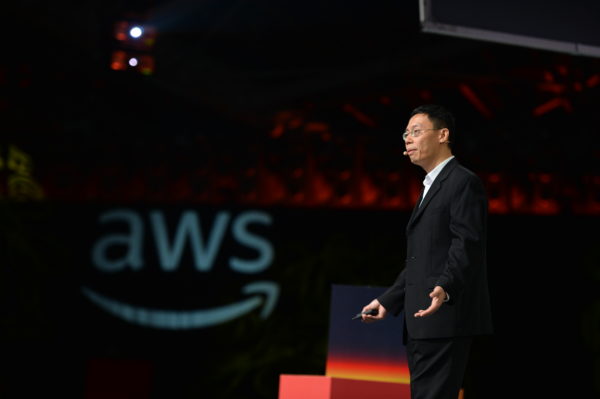 After 43 years, Singapore Airlines (SIA) shut down its mainframe in 2013, moving its airline reservations and check-in system to the cloud.
The airline's website will also be moved to the cloud over the next few weeks, according George Wang, SIA's senior vice-president of IT.
Since 2015, SIA's mobile app for online booking and check-in system have also been running on the cloud infrastructure which is based on Amazon Web Services (AWS).
Some applications of its frequent flyer club, KrisFlyer, will also migrate to the cloud. KrisFlyer members can personalise their experience by creating playlists and resume watching bookmarked movies seamlessly across multiple flights, on select aircraft.
Currently, this solution is not on the cloud but the airline is building a new system which will run on it, according to an SIA statement.
Wang said the cloud-first strategy is part of the airline's effort to be the leading digital airline. As part of its digital journey, pilots now use Apple iPads to access an app that contains necessary information like weather, instead of carrying paper files in large briefcases.
Said Wang: "All the info they need is at their fingertips. They can go from home directly to the departure gate directly without going to airport control centre. In fact, we closed down airport control centre since last year."
Although the airline spent time re-architecting its backend IT operations for the cloud, it also gained cost savings and other benefits.
Its data analytics infrastructure, for example, is now running about 16 times faster, allowing the airline to get faster access to customer and operational insights.
Its data centre footprint has been reduced to a quarter of its former size, leading to energy savings, said Wang, who was speaking at the AWS Summit held last week at Singapore Expo.
About 8,000 developers and AWS business partners from Singapore and Southeast Asia attended the one-day summit where they learnt in greater technical detail about the cloud service provider's new offerings.
Several cloud customers also spoke at the summit about how they used cloud services among other things, for fast deployment of applications. Like SIA, many enterprises are more willing to turn to the cloud now, with its more secure and robust guarantees today.
Akshay Garg, chief executive of fintech startup FinAccel said it used cloud solutions to deploy what it described as "server-less" financial services.
Based in Indonesia, FinAccel is trying to provide banks and merchants with real-time credit risk processing quickly before approving a transaction. Its entire software stack is hosted on AWS.
Garg said: "We were processing 30GB to 40GB of transactions per day. Computing a real-time credit score in under 1 second is very intensive."
"Sometimes, there are at least 100 to 200 transactions at a particular point in time. Using cloud allowed us to provide services to banks and merchants very quickly," he added.