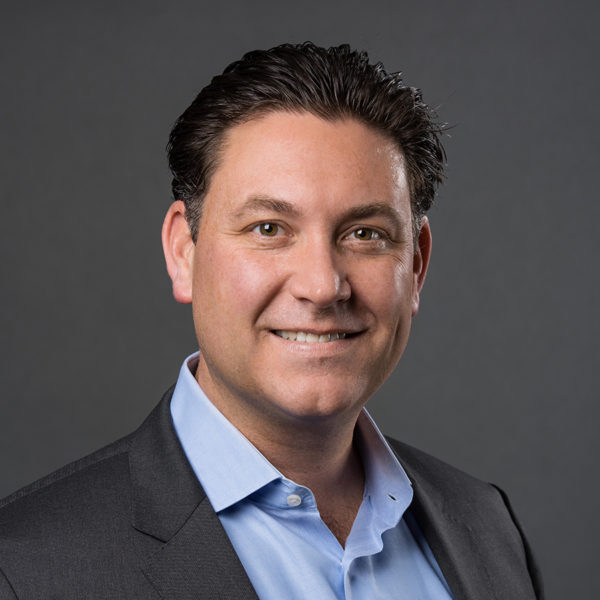 Besides its obvious name change from the 802.11 series, the next version of Wi-Fi that is going to turn up in offices everywhere will offer better speeds and improved connectivity in dense environments.
More importantly, Wi-Fi 6 will play a different role in a world where 5G is blanketing everything with its low-latency coverage, said Bart Giordano, senior vice president for worldwide sales at Ruckus Networks.
Unlike 5G, Wi-Fi is still meant for a local network, which companies still rely on for an important part of their operations, he explained in this month's Q&A.
Ruckus is gearing up for increased demand for Wi-Fi 6 network equipment in enterprises, starting this year when the new technology becomes more widespread.
However, with more networks in the air, enterprises should also seek to harmonise and better manage them coherently, said Giordano. The good news, he added, is that the tools needed are much more readily available today than before.
NOTE: The responses have been edited for brevity and house style.

Q: What are the biggest challenges for enterprises managing their Wi-Fi networks today?
A: We are seeing more enterprises pushing intelligence to the edge of their networks. Users in enterprises are expecting every application to be mobile-ready wherever they are, including in the office, outside the office and at home.
IoT device deployments are also an increasing trend. The edge of the network is where the action is. Often, this is where the access points are located, feeding information back into the cloud.
We're connecting more things than ever before. It's not just about connected printers and media player devices, we've gone beyond simply onboarding and connecting users and devices.
All these connected devices are providing huge amounts of data, not just on network behaviour, but also analytics about users on the network.
Together, this information helps administrators better support their networks, with rich information about user behaviour, as well as how connected devices are being used at the edge.
As more enterprise IT departments struggle with shrinking budgets, there is a growing need to become more efficient from an operational and cost perspective.
Ultimately, we want to understand user behaviour, identify anomalies in the network, and design a network can use this intelligence to immediately remediate those issues.
Q: Briefly, what does Wi-Fi 6 bring to the table for enterprise networks beyond speed and bandwidth?
A: The value of Wi-Fi 6 is based on its ability to function seamlessly in very dense client environments. With Wi-Fi 6 access points, you'll have much greater capacity using the same network infrastructure.
This is particularly important as more users carry multiple devices. In fact, our recent State of Wi-Fi survey found that half of the respondents in Asia-Pacific (49 per cent) carried at least four Wi-Fi-capable devices, including smartphones, tablets, laptops and smart watches.
This device increase pushes the bandwidth limitations of our networks and accelerates the need to improve seamless connectivity to maintain a consistent user experience – or an improved user experience.
Wi-Fi 6 is also enabling more efficient battery life on endpoint devices (e.g., phones, devices, tablets, etc.). Efficient use of the Wi-Fi spectrum means users can get on and off the network quickly, while sharing and transmitting the same amounts of data.
Devices can operate on much smaller batteries, and at the same time, these batteries maintain a longer life. Now, network administrators can better support the latest IoT devices with low-power sensor networks.
The transition to Wi-Fi 6 is also pushing the limits on the ethernet networks access layer; higher bandwidth with more data is driving multi-gigabit ethernet out to the network edge. This is an interesting era and we're seeing a wave of migration to new technologies that support Wi-Fi 6.
Q: Much has been said about 5G being the next all-encompassing network for IoT. What role does Wi-Fi play in the future when 5G is ubiquitous?
A: If you look at data usage around the world, as mobile data consumption grows, Wi-Fi continues to dramatically outpace the consumption of cellular data. Recent research shows that users consumed nearly 7.7 times more data traffic over Wi-Fi networks than mobile networks.
It's also important to consider the different operational dynamics around Wi-Fi and 5G technologies. For example, Wi-Fi operates in unlicensed spectrums, while cellular technologies like 4G and 5G operate in licensed spectrums.
Fundamentally, the economic models are very different between Wi-Fi and cellular technologies. It is always more cost effective to connect to a Wi-Fi network operating in an unlicensed spectrum, than a cellular network.
Furthermore, the two technologies serve very different use cases. Wi-Fi allows users to access devices on the local network, known as wireless LAN.
From a technology and standards perspective, Wi-Fi adopts the best practices from 3GPP and cellular networks and protocols. Conversely, we see cellular networks adopting and offering the best elements of Wi-Fi protocols.
5G won't make Wi-Fi any less relevant. Users will simply see seamless connectivity between locations and devices.
As a user and consumer of both mobile data and Wi-Fi data, I'm very much aware of how I'm accessing the network. If we can effectively come together as a mobile and Wi-Fi industry, the user should not be concerned with the technology behind connectivity. Only that it works. Reliably.
Q: How can enterprises better manage and harmonise the various wireless networks that provide connectivity to different parts of their operations as more such technologies come online in the coming years?
A: Enterprises need a strategy to converge the disparate networks that they currently operate. For example, if a Wi-Fi network has been deployed, they should leverage that existing investment and make an incremental upgrade to, let's say, deploy ZigBee- or BLE-based sensors to track temperature and occupancy.
The convergence of the underlying network can support user access and connectivity, along with visibility and analytics-driven insight to users and devices connected to the network.
Today, if you deploy a Ruckus Wi-Fi network, you can upgrade with a very simple add-on module and a piece of software via the Ruckus IoT suite. With the initial Wi-Fi investment, you can add connected door locks, temperature sensors and more, running on a radio technology for IoT connectivity.
Our portfolio of switching technologies also support stacking, which allows administrators to easily manage multiple switches. This enables customers to simplify management, while delivering performance and scalability.
From a software perspective, Ruckus SmartZone transforms scalable WLAN controllers into a comprehensive single network element to control and manage both Ruckus access points (APs) and switches.
Traditionally, IT departments wanting to manage both wired and wireless networks through a single console were required to purchase a standalone network management element for on-premises management scenarios.
Enterprises can now effectively manage cost-to-benefit building infrastructure to support robust wireless connectivity.
At the same time, enterprises can take advantage of tools that can effectively simplify the management of wired and wireless networks, and significantly reduce the burden on IT.
This improves overall network performance, reliability, and usability while reducing the total cost of ownership.