Brought to you by Brother International Singapore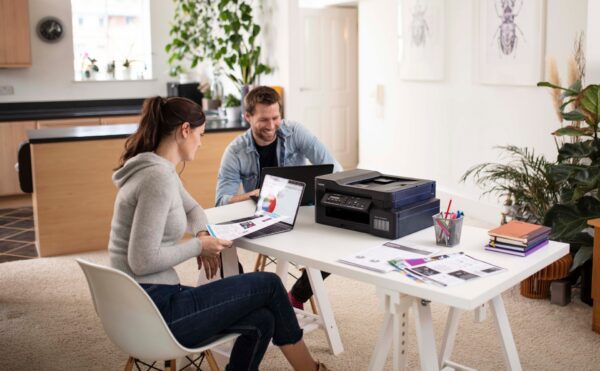 If you asked the man on the street, he might say yes, a laser printer is better because it is something that has often seen as providing higher-quality prints. However, you should consider a number of other factors as well if you are looking for a home printer for work and school.
While a laser printer is known for its high-quality text printouts, usually in monochrome, there are some benefits that an inkjet printer provides that make it attractive as well. Versatility, in a nutshell, is its biggest selling point.
The first thing you'd notice is that inkjet printers can be very nifty to place around a home office. From a small printer that is no bigger than a shoebox to a multi-function printer offers full scanning and copying capabilities, you can pick one that fits your uses.
What's also important is the sheer flexibility that an inkjet printer provides. Depending on your needs, you can pick one that does multiple jobs well, from getting your company reports printed out neatly to getting creative with school projects.
Quality colour prints
Indeed, vivid printouts are what you can expect from many of today's high-quality inkjet printers. Thinking of a school project that requires colour photos for presenting in class? A colour inkjet printer does the job.
From photographs to charts, an inkjet printer can deliver images that offer great quality. Plus, it usually comes with a document feeder that may also support, say, photo paper of different sizes.
If you want to print out just a few photos from, say, a memorable dinner or graduation ceremony, an inkjet printer is an easy choice for a quick and competent job.
Brother's DCP-T820DW, for example, lets you easily send a number of print jobs to it. Whether you wish to cut out the A4 printouts to size or slot in photo paper (4 x 6 inches or A4-sized), it will deliver colour images great for your personal or work uses. Once again, great versatility is what you'd find.
A3-sized prints for proofs
Speaking of that, some inkjet printers also let you print in a larger format than the common A4 size. If you need to show off a design or examine in detail a book cover, then an A3 inkjet printer is your ticket to deliver these proofs.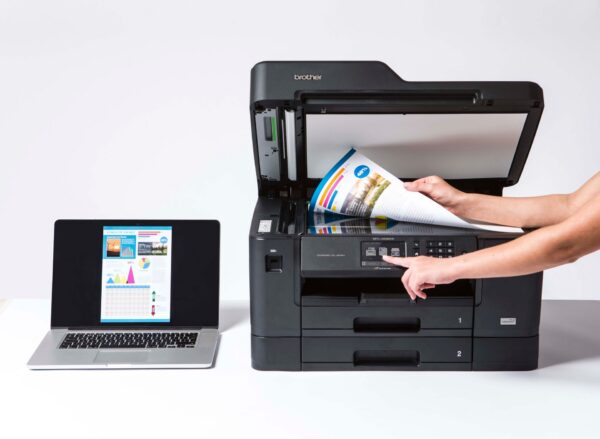 A larger, A3-sized proof certainly delivers more impact when it is shown to a client at a meeting, for example. Similarly, if you are proofreading an important document, a larger printout helps you spot any issues more easily.
For this, Brother's MFC-J3930DW InkBenefit printer supports large-sized printouts of up to A3 size. With it, you no longer have to print a large document out in two separate A4 pages and stick them together. Just get A3-sized paper and load it into the printer tray.
Maintenance costs
Of course, maintenance costs are an important consideration as well. Inkjet printers can vary in cost, to be sure, but what many home owners should be aware more of are the running costs of owning an inkjet printer, not just the sticker price on the box.
Some users resort to cheaper third-party or unauthorised refills for their ink cartridges, which can be counter-productive if the performance is poor. Think of messy leaks or poor-quality printouts, as a result.
Brother's ink tank printers are designed to be refilled. They are created to let users easily top up the ink in the ink tanks, so they are economical to run and great for quality and ease of use as well.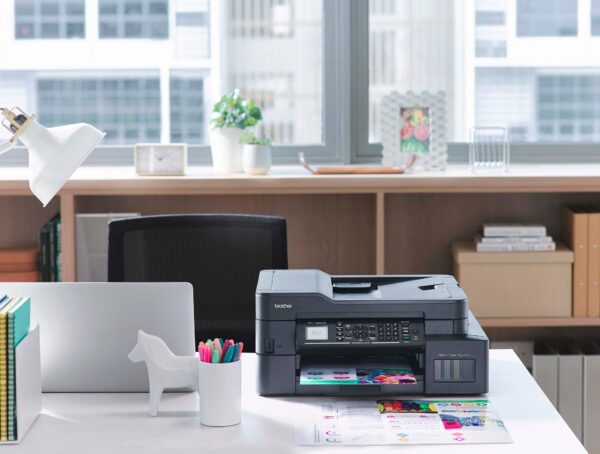 Brother's MFC-T920DW comes with this ink tank feature, along with multi-functional features such as wireless printing and duplex printing. For home businesses that print a fair amount each month, this is a versatile inkjet printer to consider.
It is also an ADF printer or Automatic Document Feeder printer that lets you easily pop in a number of pages to scan and copy. Great if you are in a hurry!
Getting the best printer
Ultimately, whether you choose a printer that is using a laser to create text and images on paper or one that uses ink depends on your usage patterns, preferences and budget.
What you should avoid is picking one over the other without carefully weighing the options. Just make sure the printer you choose has the capabilities to carry out the tasks you do most often.
Good news is, today's options for printers are plentiful so users are typically spoilt for choice. In other words, don't settle for a compromise – pick one that truly works best for you.