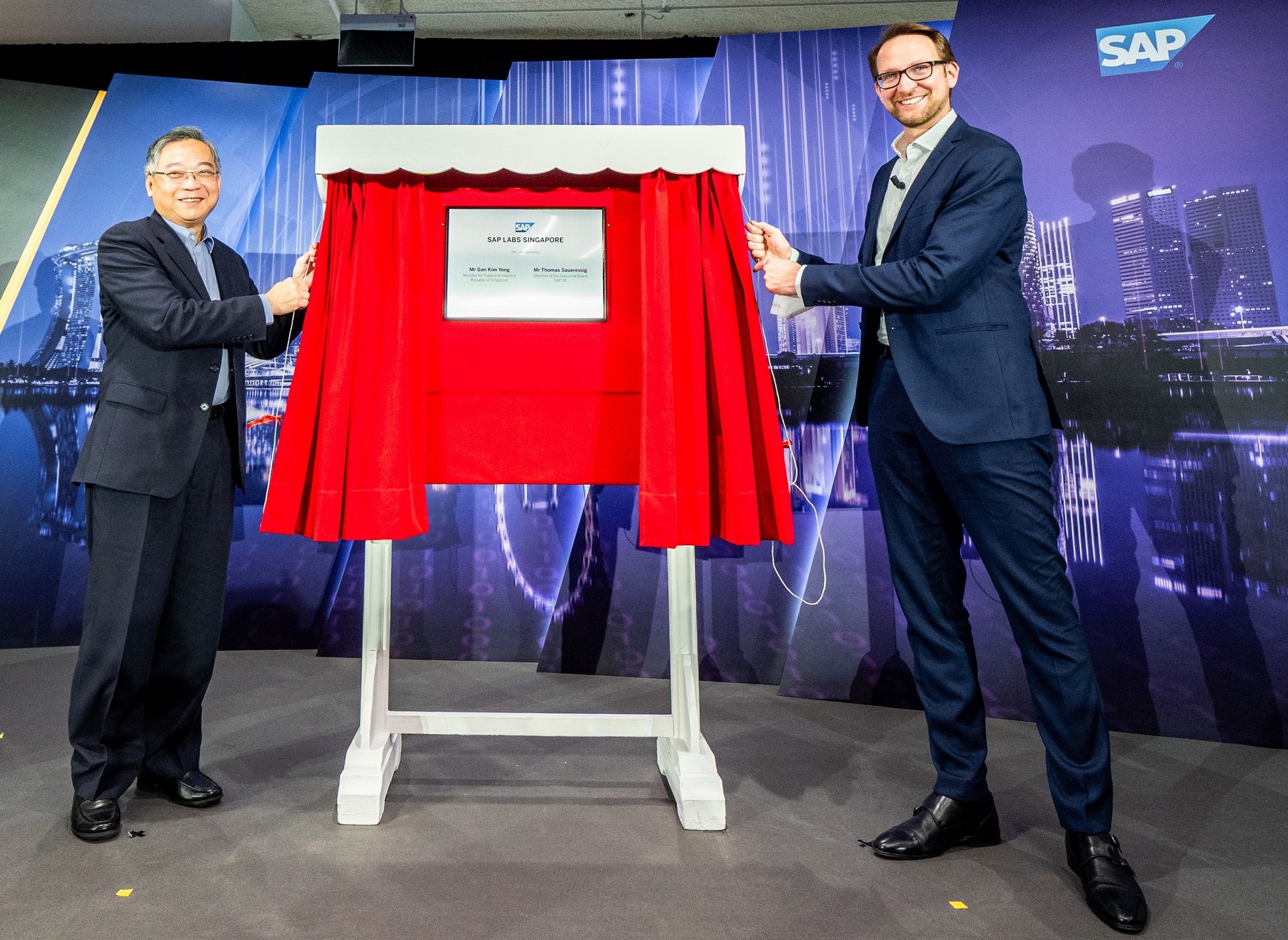 Enterprise software leader SAP is investing S$250 million in an engineering lab in Singapore to develop deep technologies such as artificial intelligence (AI), machine learning, digital supply chain and sustainability solutions.
With support from the Economic Development Board (EDB), SAP Labs will be employing 500 digital professionals by 2025, doubling its existing team of product engineering professionals in Singapore. About 200 of the 500 will be hired this year.
Manik Saha, managing director for SAP Labs Singapore, said plans are in the pipeline to recruit graduating students from Singapore's local universities and institutions of higher learning, with a focus on software engineers and other areas including AI, data analytics, cloud, and sustainability.
"By investing in a diverse local early talent pool here, SAP Labs Singapore aims to strengthen the engineering core in Singapore, and create more high-skill, high-value career opportunities and paths for Singapore residents," he noted.
"This will in turn spur product innovation for Singapore and the rest of Asia, while delivering best-in-class solutions and sustainable products for organisations in the region," he added.
Jacqueline Poh, managing director for EDB, said SAP Labs Singapore will create exciting job opportunities here in areas such as AI and machine learning that will further deepen the skills of the Republic's workforce.
SAP Labs, located in Mapletree Business City in Pasir Panjang, was opened on March 23 by Minister for Trade and Industry Gan Kim Yong and Thomas Saueressig, a member of the executive board of SAP.
The lab in Singapore is the 21st engineering lab set up by SAP. Others are located in France, Germany, China, India, US and other countries.
Saueressig said the facility here joins a network of strategic high-tech clusters, reinforcing SAP's strong confidence in Singapore as an innovation and investment hub, its highly educated and skilled talent, and its position as a regional beacon of excellence in technology innovation and a digital future.
SAP, which celebrates its 50th birthday this year, is the world's leading provider of software that powers business operations.
SAP has more than 1,100 employees in Singapore. Its customers include Changi Airport Group, Hilleman Laboratories, Jumbo Group, Love Bonito, Singapore LNG Corporation and Singapore Exchange.