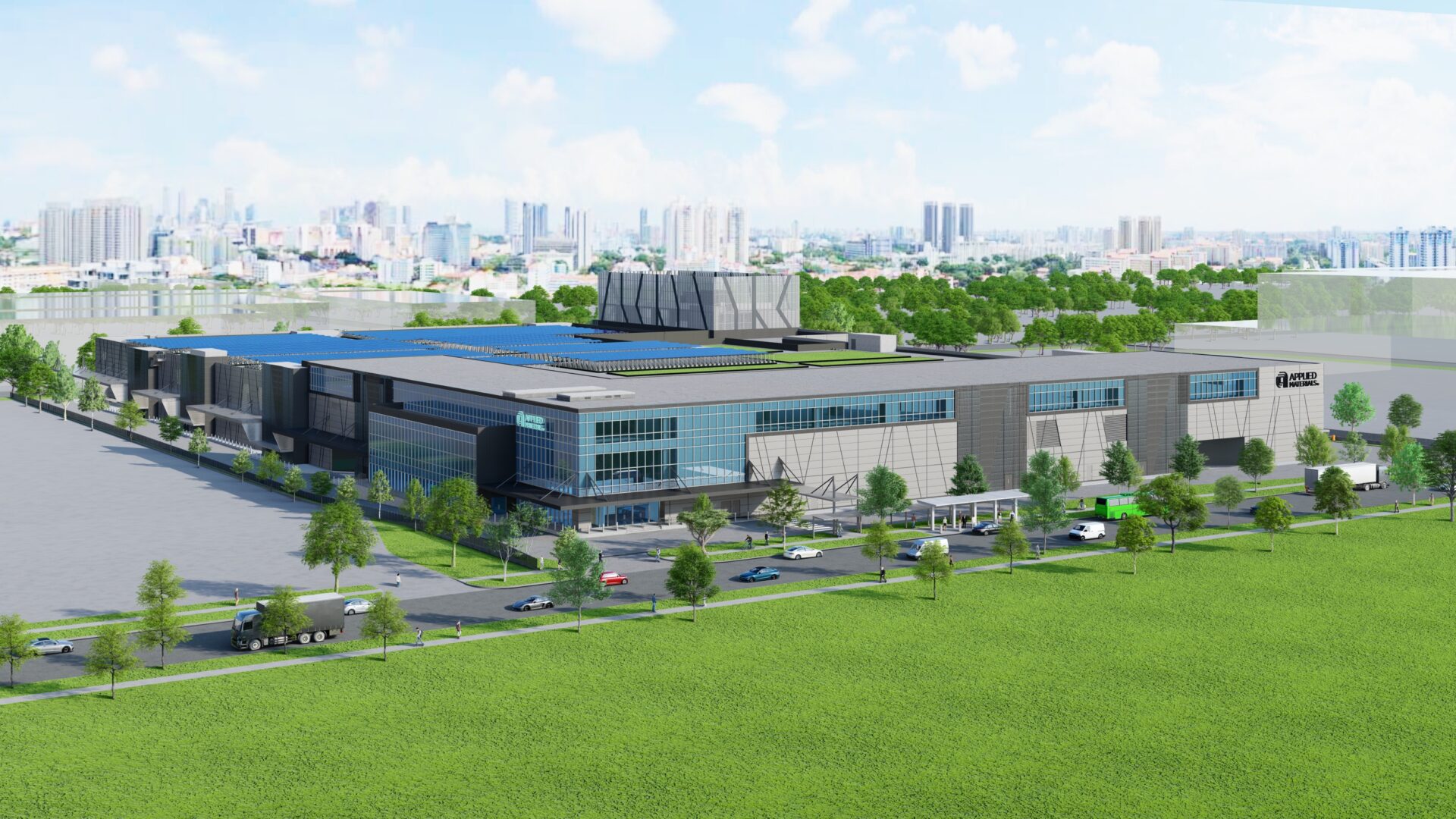 Semiconductor equipment maker Applied Materials is set to open a S$600 million factory in Singapore in 2024 that will double its manufacturing footprint in the country.
The 700,000 sq ft facility is part of an eight-year plan to expand production in Singapore, where the American company first opened an office in 1991. The new site joins an existing facility in the country, which is already the largest outside the United States for Applied Materials.
As an important part of the semiconductor industry, the company manufactures the equipment that is needed to make some of the world's most sophisticated computer chips.
Like many previously "boring" semiconductor companies, including those that own fabrication plants that make the actual chips used in phones, computers, cars and even weapons, Applied Materials has found itself more in the news of late.
The Chips Act, passed earlier this year in the US, has aimed to bring home more American know-how in semiconductors because of their importance to the economy as well as the military.
Already, American giants such as Intel and Micron have unveiled plans to "re-shore" semiconductor production and R&D, in preparation for long-term competition with China.
In Singapore, US companies such as Applied Materials still find a trusted partner that has been consistent in supplying the skilled manpower and being well connected with the rest of the world.
Singapore has also attracted investments from semiconductor companies around the world of late, including Micron and GlobalFoundries from the US, Infineon from Germany and United Microelectronics Corporation from Taiwan.
Gary Dickson, Applied Materials' president and chief executive officer, said his company's new investments in Singapore would strengthen its ability to support the semiconductor industry as its grows into a US$1 trillion market by the end of the decade.
For Singapore, the Applied Materials continued presence will create 1,000 new jobs, further cementing it as an important node in the globalised, if increasingly decoupled, semiconductor industry.
CLARIFICATION at 5:55pm, 23/12/2022: An earlier version of the story said the new facility would be the largest outside the US for Applied Materials. The company has clarified that it is an extension of an existing facility in Singapore that is already its largest outside the US. The story has also been updated to replace misspellings of the company name.