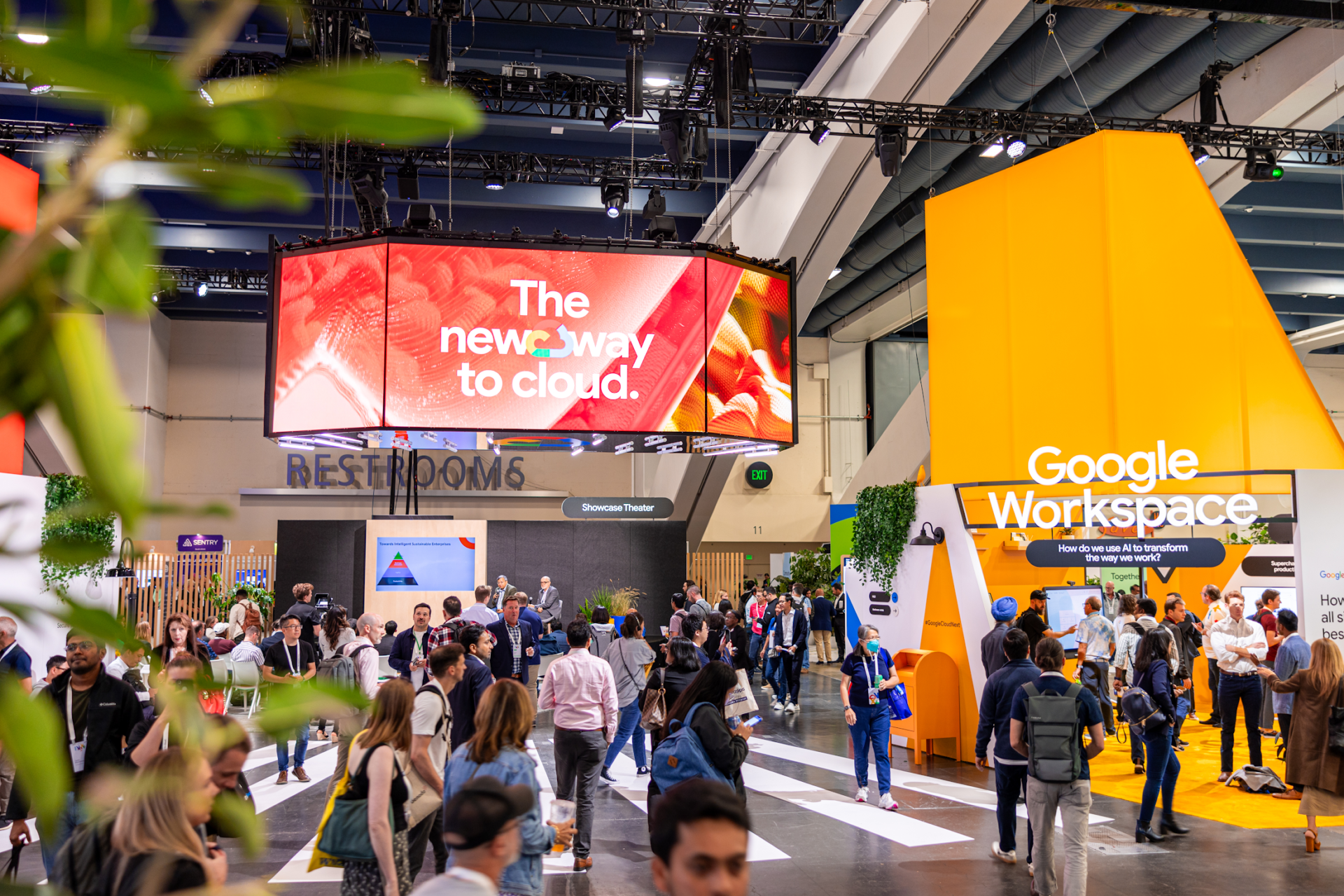 From delivering the digital infrastructure to run AI workloads to pushing its AI collaboration assistants across its products, Google Cloud is ramping up AI efforts to make its cloud offerings more attractive to businesses.
The cloud giant is even allowing its customers to make use of AI models from rival technology companies, such as Meta, to enable more flexibility and see real results.
Google Cloud customers will be able to make use of Meta's Llama 2 large language model (LLM), along with AI startup Anthropic's Claude 2 chatbot, as they build AI-based apps and services.
These will be alternatives to Google's own PaLM 2 LLM that it already offers to its cloud customers to make use of generative AI features, which power its various tools including the Bard chatbot.
In Southeast Asia, Palm 2 will now support text and chat in languages commonly used in the region, such as Simplified Chinese, Traditional Chinese, Thai and Vietnamese.
Google is also planning to host PaLM 2 for text and chat in its Singapore cloud region later this year. It will support question-answer chats and summarise and analyse large documents like research papers, books and legal briefs.
Tying all this together is the Google Cloud infrastructure, which is optimised for AI and used by more than 70 per cent of AI unicorns, including AI21, Anthropic, Cohere and more, the company said at its annual developer and customer event in San Francisco last week.
At Google Cloud Next, Google Cloud chief executive officer, Thomas Kurian, said its AI offerings come with the required security that safeguards customers' data so it is not exposed without their consent.
"We take a snapshot of the model, allowing you to train and encapsulate it together in a private configuration, giving you complete control over your data," he noted.
"Your prompts and data, as well as user inputs at inference time, are not used to improve our models and are not accessible to other customers," he added.
Besides promising flexibility and security, perhaps Google Cloud's strongest selling point to customers looking to the cloud to run AI workloads is the raw power of its digital infrastructure.
The hyperscale cloud company has worked out a deal with chipmaker Nvidia to run AI workloads, such as training of machine learning models, with supercomputers powered by Nvidia's H100 graphics processing unit (GPU).
Available next month, each A3 super computer promises up to 26 exaFlops of AI performance, thus improving the time and costs for training large machine learning models.
And for companies moving from training to serving their machine learning models, the new new A3 offering can offer up to 30x improvement in inference performance over a previous A2 version.
With a shortage in GPUs and AI-optimised performance chips in the industry, Google Cloud's new offering could draw more businesses in as they seek to crunch their data on hand to develop their own AI models.
This will be one advantage that it will leverage to close the gap with rivals Amazon Web Services and Microsoft Azure, which respectively command 30 per cent and 26 per cent of the cloud infrastructure market. Google Cloud has 9 per cent.
Besides cutting edge AI, Google Cloud is also looking to attract businesses that want more cost effective AI-optimised cloud infrastructure through its new Cloud TPU v5e AI accelerator.
Customers can make use of a single Cloud Tensor Processing Unit platform to run both large-scale AI training and inferencing. It promises twice the training performance per dollar and up to 2.5 times higher inference performance per dollar for LLMs and gen AI models compared to an earlier Cloud TPU v4 platform.
This means more businesses may be able to get onboard the AI bandwagon and start creating their own, more complex, generative AI models.
Cloud TPU v5e is currently available in public preview in Google Cloud's Las Vegas and Columbus cloud regions, with plans to expand to other regions, including Google Cloud's Singapore cloud region, later this year.
To be sure, giving businesses the ability to run AI workloads is one part of the equation. Google Cloud is also offering AI features across its Google Workspace apps that business users depend on every day to get tasks done.
Here, the company has made Duet AI, the AI collaborator that is always on, available to the general public. It promises to a writing helper, a spreadsheet expert, a project manager, a note taker for meetings, and a creative visual designer.
Later this year, the AI collaborator will take on more roles, helping those managing cloud infrastructure by becoming an expert coder, a software reliability engineer, a database pro, an expert data analyst, and a cybersecurity adviser, said Google Cloud.
"Imagine you're a financial analyst and you get an e-mail at 5pm from your boss asking for a presentation on Q3 performance by 8am tomorrow," said Aparna Pappu, general manager and vice president for Google Workspace.
"Instead of scrambling through forecasts in Sheets, P&L docs, monthly business review slides, and reading e-mails from the regional sales leads, you'll soon be able to simply ask Duet AI to do the heavy lifting with a prompt like "create a summary of Q3 performance"," she noted.
Duet AI can create a whole new presentation, complete with text, charts, and images, based on a user's relevant content in Drive and Gmail, she added.
"A last-minute request that once called for an all-nighter, can now be completed before dinner time," she said.
In future, AI may even make dreary team meetings more tolerable. Duet AI is now available in the Google Meet video call app and it can now capture notes, action items, and video snippets in real-time with the new "take notes for me" feature. A summary can be sent to attendees after the meeting.
Duel AI can even help latecomers get up to speed with a "summary so far" option, which gives a quick snapshot of everything they have missed.
For users who cannot make a meeting but have inputs to share, the "attend for me" feature even lets the AI join the meeting on their behalf, delivering their message and ensuring they get the recap.
CORRECTION at September 6, 2023, 9:29am: An earlier version of the article used the wrong pronoun for a newsmaker. This has been corrected. We are sorry for the error.