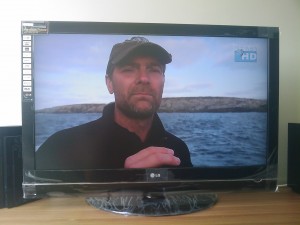 Fancy a S$5,000 42-inch LCD TV that not only has stunning Full HD resolutions, but also adjusts to your room's lighting automatically?
Techgoondu is giving its readers a chance to win a set of the LG 42LG70YR, the latest LCD screen from the Korean manufacturer, as part of its efforts to reach out to the online blogging community.
We are giving away a review set, which has only been out of the box for a couple of weeks, and still has shrink-wrap on it. So, yes, it's nearly as good as new.
Enter the contest by simply telling us what your favourite gadget of the year is. Check it out.