Each year, the Techgoondu team comes together to ask ourselves what we tech geeks would love to unwrap as a present on Christmas Day. This year, though unusual, is no different.
Yes, we have to contend with a pandemic that has killed hundreds of thousands of people while throwing our personal and business lives into disarray.
Yet, that doesn't dim the wish to have things go back to some sort of normalcy. Lifting the gloom could be a gift that brings joy to a gamer (a gaming keyboard) or one that is practical for work (a large, curved monitor).
So, as is customary, here are the presents we the geeks at Techgoondu would like to see on Christmas Day!
Razer BlackWidow V3 Pro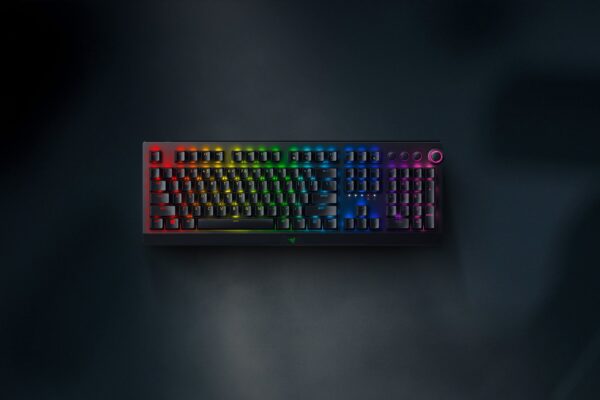 The keyboard is a critical part of a PC gamer's arsenal especially for long hours of intense PC gaming. And with the rising popularity of living room gaming on a big screen, wireless gaming keyboards are now a must have.
For a wireless mechanical gaming keyboard that (almost) has it all, the Razer BlackWidow V3 Pro has all the bells and whistles.
With three different connectivity options – Razer HyperSpeed via a dongle, Bluetooth and USB-C cable that offers connectivity while charging – you have no excuse for dropping out of an intense firefight or ditching your team mid-game.
Best of all, it comes in two types of switches to satisfy those who prefer a clicky, tactile feel in the keys (green switches) or those who prefer a quieter keyboard with non-clicky keys (yellow switches).
The body is made of aluminum, which makes it feel super sturdy and hefty, and also comes with a wrist rest for alleviating wrist stress during long gaming marathon sessions. With easy to access multi-function digital dial and media keys, there's no need for your hands to go anywhere else!
And what's a gaming keyboard without all the crazy bling LED lights? Razer BlackWidow V3 Pro offers full LED customisation with Razer's Chroma Studio, which is something really useful if you play in a dim environment and rely on colour coded keys to guide your fingers.
If I receive this S$369.90 keyboard as a gift, I promise to be extra nice to all non-playing characters (NPCs) and to try to let my character die less often in all the games that I play next year. – Yap Hui Bin
HP Z38c 37.5-inch Ultrawide Curved Monitor
I have projects that use spreadsheets to compare two lists. My challenge with a 24-inch monitor was that I could not have two spreadsheets enlarged side by side without one covering another.
Then there are columns and cells. Enlarging it to 16-points means more scrolling up and down or sideways to get to the information.
Won't it be useful to have a larger monitor?
Research brought me to the HP Z38C Ultrawide Curved Monitor. It has a ton of real estate and high resolution of 3,840 x 1,600 pixels. I like it because it is plug-and-go. Just one HDMI cable linking it to the laptop and I can start working.
It has HP-built quality with a really nice chassis and stand. It can tilt, height and swivel. It does not rotate to portrait mode, but that is not an important feature for me.
The S$1,733.40 monitor is excellent for productivity. Two spreadsheets, with numbers enlarged to a comfortable 16-point size, allow me to see several columns and cells at one go.
Or I can also view multiple webpages and documents side by side at the same time. The viewing angles are good and the colours look natural.
This is a good workplace monitor, excellent for productivity. Getting work done takes a whole new meaning on a monitor this large. There is no way I am going back to a "tiny" 24-inch flat panel display.
So I cheated, I couldn't wait for Christmas and Santa (my pocket!) was kind enough to send the present early. – Grace Chng.
Razer BlackShark V2 Pro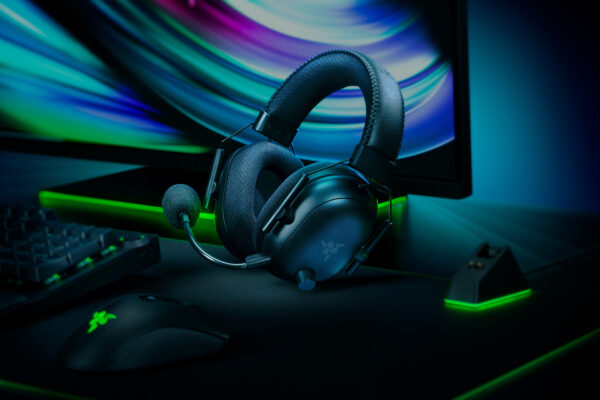 If you're in the market for a gaming headset, your options are mostly limited to edgy-looking cans with gaudy RGB lighting.
Razer is one brand that usually bucks this trend, opting for sleeker silhouettes, cleaner lines, and overall more refined aesthetics. But no model could satisfy my craving for a completely understated gaming headset until the BlackShark V2 Pro.
Announced in September, the BlackShark V2 Pro is completely wrapped in stealthy black, from its soft, padded headband to its plush over-ear cushions.
Even the familiar triple-headed snake logo is subtly inked onto both cans, without a single RGB light in sight. The headset discards sharp edges and brushed metal for a more, dare I say, audiophile-friendly design that looks almost too boring for a gamer.
Marketed as an "e-sports headset", the BlackShark V2 Pro is designed to be portable, and comes with a carrying pouch to let you go wherever your tournaments take you.
It supports both a 3.5mm audio jack and USB wireless transceiver for connectivity so you can play on any device, including the Nintendo Switch.
On the PC, you even get THX Spatial Audio support via Razer's Synapse 3 software, which lets you better hear where your enemies are coming from and should improve your performance in games, unless you're a completely hopeless case like me.
But make no mistake: the star feature of the S$269.90 BlackShark V2 Pro is undoubtedly its unique design for a gaming headset. And I would consider switching over despite already owning the more expensive top-of-the-line Razer Nari Ultimate headset. – Raymond Lau
Herman Miller x Logitech G Gaming Chair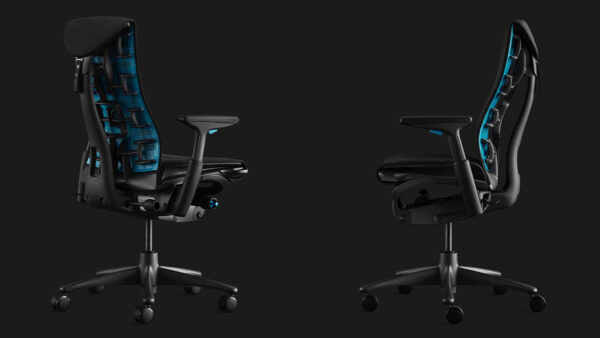 The bane of anyone who uses the PC for an extended period is a stiff back. Getting the right chair that is not only ergonomically comfortable but also makes the experience sweat-free in our hot weather will be a tough demand to meet.
Herman Miller's ergonomic chairs are like the Ferrari of computer chairs. Imagine Herman Miller and Logitech coming together to produce a gaming chair. Yes, that's the Embody Gaming Chair, priced at a cool US$1,495.
Back support is customisable using various knobs and levers with special seat pads to relieve pressure. Plus, it even has copper infused cooling foam to keep you comfortable during intense gaming sessions. – Wilson Wong
Qnap TS-453D network attached storage (NAS)
This won't be the sexiest item to be unwrapped at Christmas but I do like to have a decently-spec'd and reliable NAS that doesn't cost a bomb. The Qnap TS-453D meets those requirements.
It sports an Intel J4125 Celeron processor along with 4GB of RAM, which should be good enough to run not just a NAS server for your data storage but also a few virtual machines (VM) you might need.
It helps too to have solid state drive (SSD) acceleration here, so when SSDs become even more affordable in future, you are in a good place to pop in a large-capacity SSD instead of a hard disk.
For me, the main use of the four-bay NAS would be mainly storage. Qnap has a good record of keeping its devices updated for years – I currently use one Qnap NAS – so I can count on it to deliver support for the many years that this device will hold my work and personal data.
To this NAS system (about S$720 on Amazon), I'd add at least a couple of 4TB Seagate Ironwolf hard disks, and retain two from my existing NAS. This should be a good setup for years to come.
Yes, the TS-453D is a boring gift here that would likely end up in the network or store room at home. Perhaps it's a reflection that nothing is normal this year, and the need to be practical. Roll on 2021! – Alfred Siew
Thoughts on our wishlist? Share with us here or on Facebook. Here's to some festive cheer as a difficult year comes to a close!