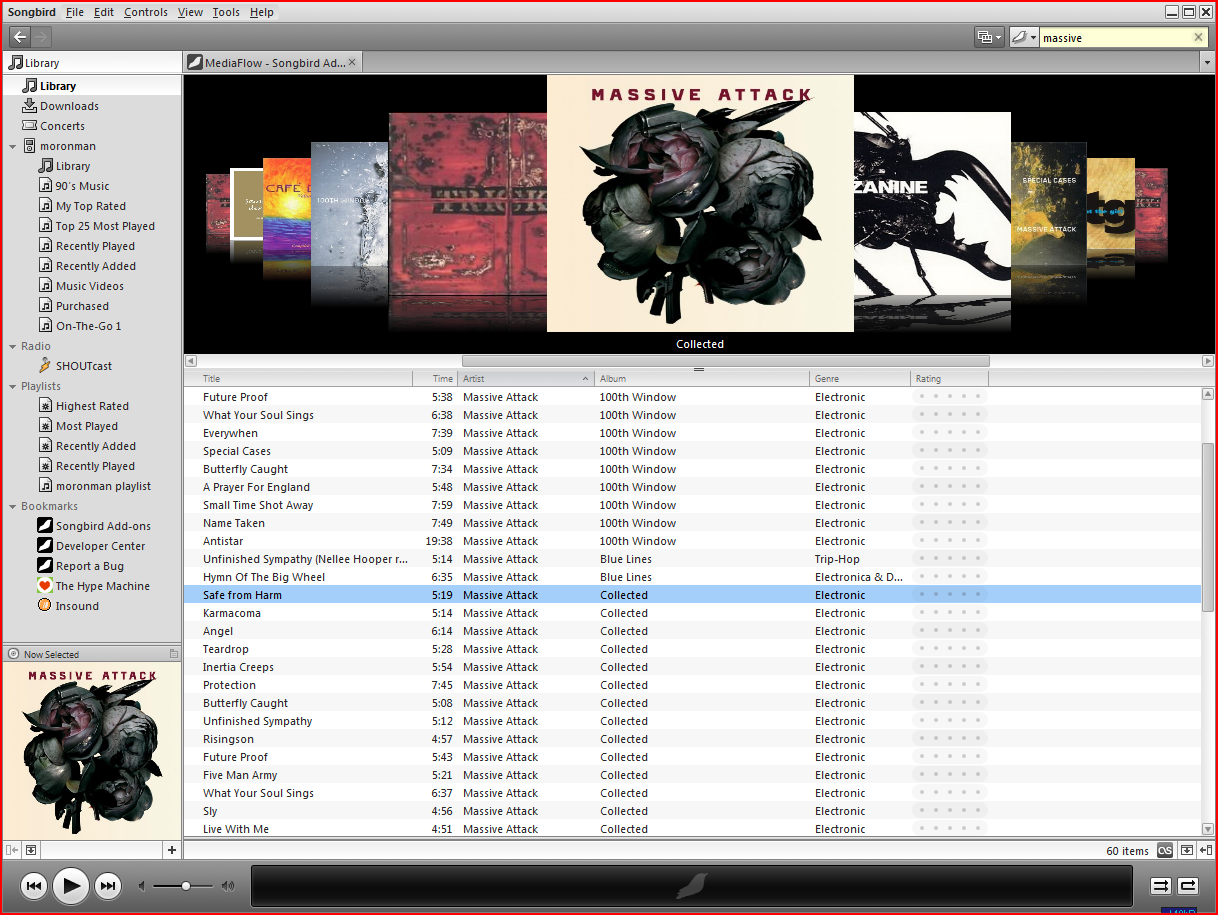 Tired of the increasingly bloated and unwieldy beast called iTunes? Give Songbird, a new open-source music player a spin.
It has a lot of the nice Apple interface, but it doesn't come with the heft of iTunes. The most important piece of news is that it supports iPods via a plug-in, letting you sync your PC's tracks with your portable MP3 player. You can also manually manage your tracks.
Besides being relatively light, Songbird can be customised with plug-ins, a la Firefox. There's a particularly useful one that lets you look out for both doppelganger MP3 files and orphaned ones, so it's great if you got a large collection and are trying to keep track of your thousands of songs.
And what's not to like, especially when you even get attractive MediaFlow album covers on screen! All you need is an add-on, and of course, you only install it, if you want, so there's no bloat.
I haven't sync'd my iPod nano, which I mostly use just for jogging, in months because of the problems with the increasingly fat iTunes. Am I glad that something has come along from a third-party that is actually this good.