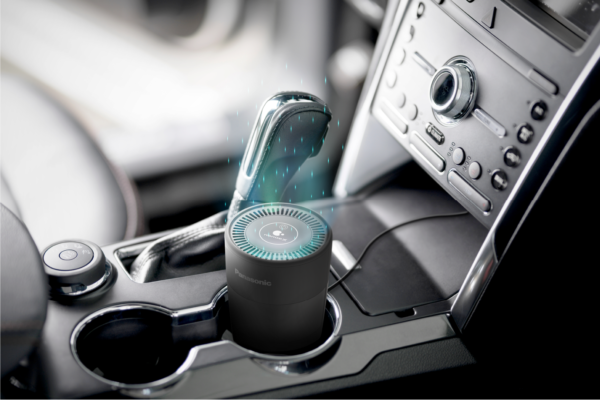 Some 5,500 vehicles in Grab's premium ride hailing service across Southeast Asia will sport Panasonic's air purifier from the middle of this month, promising passengers a safer, healthier ride.
With a Panasonic nanoe X device installed on the cars' cup holders, the companies aim to "inhibit" or prevent the growth of harmful bacteria and viruses, including the SARS-CoV-2 coronavirus that causes the Covid-19 disease.
The technology works by applying high voltage to water in the air to create nano-sized particulate ions that is said to suppress harmful agents in the air as well as deodorise the cabin.
The air purifier will be available on the GrabCar Premium service in Singapore, Kuala Lumpur, Ho Chi Minh City, Hanoi and Jakarta, beginning from the middle of this month to the middle of March 2021.
Announcing the tie-up today, executives from Grab and Panasonic said that the service will be something welcome by customers looking for higher air quality while travelling.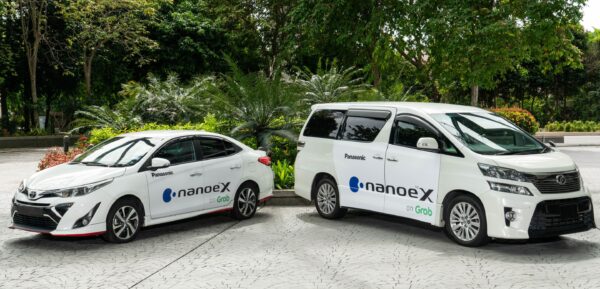 The nanoe X technology, first developed by Panasonic back in 1997, has been available in the form of water-bottle shaped devices that drivers can plug into their cars via a USB port, as well as air-conditioners for homes that the Japanese electronics manufacturer sells separately.
In October 2020, it said that independent tests by a German-based pharmaceutical testing company, Texcell, found that nanoe X could inhibit the SARS-CoV-2 virus at a rate of 99.99 per cent.
Though this is in a lab condition and not a real-world location at the back of a car, for example, Panasonic and Grab are confident the technology can still help improve ride safety and comfort.
It also helps stop mould, allergens, pollen and even hazardous industrial substances, while promising to bring more moisture to skin and hair.