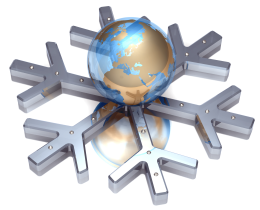 I often hear laments from my friends about the dead tech innovation scene in Singapore.
"There is nothing new in tech coming out of Singapore", they cry. Singaporeans in IT are nothing but glorified tech sales and marketeers for big name MNCs who have set up shop in this little dot that we call home. Or, they work for GLCs (government linked companies) or statuary boards trying to copy technology from elsewhere. And failing miserably on innovation.
Contrary to the belief that Singapore has no tech innovation and we only have Creative to talk about (and that was before its star started falling), there are lots of interesting small tech start-ups here. We have a bevy of innovators experimenting with business ideas tapping on social media concepts, web-based services that provide useful services to Singaporeans, and a small but growing games and media industry.
One of the biggest problems? Getting publicity.
And here at Techgoondu, we understand that. We really do.
As a ex-reporter, ex-PR, now freelance writer/journalist covering IT, I help set up and run this site because at some level I'm frustrated that some of my tech stories and ideas have difficulty penetrating the mainstream media. I'm sure this sentiment is shared to some extent by the other goondus as well. And we work in the media domain.
Hence, we set up this Techgoondu platform to tell our stories and your stories.
The beauty of an online web-based platform is that we can reach a wide reader audience, and yet have all these readers talk back to us to tell us what they think and feel about certain issues.
There are many Singapore IT blog sites that tell great stories as well – Tech65, TechieLobang, Singapore Gadget Show, KidTechGuru (really cool), amongst others. Check them out. Help build a thriving tech community.
On my end, I'm looking to do more journalism work on the SME tech scene in Singapore. I can't promise what will get ink or not – that will be decided by my editors at various pubs I write for. But I'll do what I can, and there's always Techgoondu. In the following weeks, I will be posting up some stories on some companies that I have talked to.
If you've something interesting to showcase, or have comments to make, please do drop us a mail at at contact@techgoondu.com or me at chiloong@techgoondu.com. Thanks!