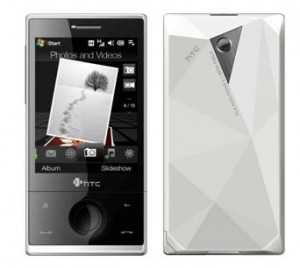 HTC has come up with a "white" version of the Touch Diamond, its much-loved (but slightly laggy) touch-screen phone.
It comes with all the same features, including a sharp VGA, 2.8-inch screen and 3.2-meg lens that does pretty well in bright light for a Windows Mobile phone.
But the real difference for this similarly-priced (S$1,098) model is just the like-it-or-hate-it "diamond" back cover.
This was the weakest part of the phone for me personally, as the plastic not only looks a little cheap, but also reminds one of the ugly Nokia "fashion" phones of old (yucks, the Prism!).
I wish HTC had brought in the Diamond sold by Japan operator EMobile, which sports a nice rounded frame and a smooth backplate instead of the ugly "diamond" or "Prism" shapes.