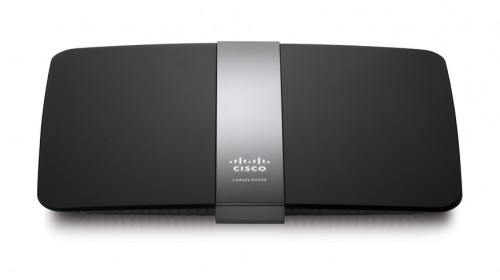 Who cares how your home router looks like? That is what many broadband users would think until they see Cisco's new US$179.99 Linksys E4200.
With a svelte frame hiding all the antenna and other networking goodies inside, it is surely one router you won't mind placing next to your designer furniture in the living room. Linksys already has slim, UFO-shaped routers before this, but the E4200 in its new lineup just looks a lot more streamlined and sleek.
Under the hood, you can expect the works as well. The star here is the promised 450Mbps you can expect on your Wireless N connection, though your mileage will vary depending on how many pillars your apartment has and how many neighbours are fighting over the bandwidth with you, for example.
You can fight back with the E4200's powerful 3×3 MIMO antennas that are now common on high-end Wireless N routers, though the good thing (at least for aesthetics) is that these are built into the Cisco router's frame instead of jutting out awkwardly.
Like its previous high-end E series cousin, the E3000, the new router comes with the simultaneous dual-band feature that lets you run a 2.4GHz and a 5GHz network at the same time – one for video streaming and one for Net surfing.
Completing a stellar list of features are four gigabit-capable LAN ports – a must these days for streaming HD videos – and a USB port that you can run as an uPnP extension for streaming movies and songs to the rest of the home network.
I've got a Buffalo Nfiniti WZR-HP-G300NH serving as an access point for streaming and Net surfing in the living room and a D-Link DIR-855 in the bedroom now, but I won't mind swapping one of them for a E4200, if only for its looks!