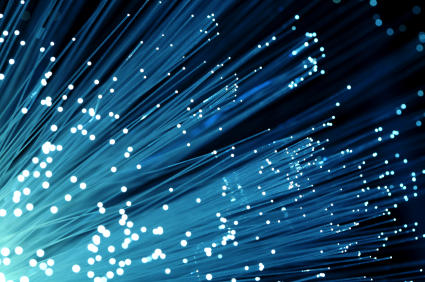 Singapore users who reject a free offer to wire up their homes to the country's next-gen broadband network could end up waiting four months to install the fibre-optic cables, should they change their minds and want to surf on the ultra-fast services later.
That is, unless they get an alternative arrangement with a telecom operator, by agreeing to sign up to fibre broadband plans immediately, which then lets them jump queue and have the cables installed within three weeks.
This strange set of rules for such "ad hoc" installations, based on information from public hotline operators at network builder Opennet as well as Internet service providers here, reveal the confusion that a consumer could face when attempting to hook up to these ultra-fast connections.

The fibre optic network, offering speeds as fast as 1Gbps – or 10 times faster than older broadband services – has been deployed to more than 60 per cent of homes here, since home installations began in late 2009. However, it was only a year later, as services began to be offered commercially, that public interest warmed up.
Until then, with no services running through the new network, many home owners decided against an additional cable point in their apartments and landed properties because of the unsightly surface trunking that was usually involved.
Once they had rejected the free wiring offer from Opennet, which is partly funded by the Singapore government, home owners would have to pay S$220 (for apartments) or S$450 (for landed homes) to have the cables installed later.
Even if they do so now, the queue is as long as four months, as an Opennet hotline operator told Techgoondu. Better yet, it takes five working days to schedule a date and for the company to call back – we called on Saturday and are yet to hear back from Opennet.
However, if one is to press further, Opennet would "recommend" that you ask a telco like SingTel to set up the fibre optic cables for you – at a shortened waiting time of about three weeks.
That cannot be right, since only Opennet is authorised to lay any such cable into your home. This separation of roles by the authorities is meant to prevent one company from dominating the market. SingTel later also verified that it would only facilitate the installation, which would be done by Opennet.
So, why have two different queues? It sounds logical, on one hand, since this means those who really want the service now can have it sooner than someone who just wants to install the cable to wait and see.
On the other hand, the situation is confusing to consumers because there seems to be two sets of rules, one of which only presenting itself if you ask the right questions to the right people (your telco, not Opennet, which will put you at the end of the queue).
Can this information not be made public – spurring more people to sign up – rather than through "ad hoc" advice and sometimes downright erroneous information given through the Opennet hotline? Imagine how many people would have been turned away in disappointment when told that they had to wait four months to get their fibre set up.
At the same time, while it balances the need to rush out the network by end-2012, Opennet has to consider the wish for folks who have declined the installation earlier to want to sign up now. Until late last year, no services were in sight and it is understandable that many house-proud Singaporeans did not want ugly trunking running through their homes.
Sure, they then have to pay the penalty since they chose to run the cables after their district had been scheduled for the exercise. But shouldn't the monetary penalty or cost be enough, such that they don't get penalised again with a long wait when trying to sign up later? After all, the network has to be used to be useful – completing it without that many users on it means little.
This is one of those things that you feel Opennet can do better in, even as it rushes to complete the network on time.
To be fair, it has done much better than the players in Singapore's last broadband push – SingaporeONE, for those who remember the 1990s – when there was little information on the benefits of technologies like ADSL and cable modem and takeup was extremely slow as a result.
But there is more that Opennet can do and that is to make it easier for people to sign up. It can start by telling people that, yes, you can get ahead in the queue if you want to get online immediately.
And looking at the queue for installations, it appears that a lot more people want to set up fibre at home than Opennet can cope at the moment. Perhaps it's also time to hire more contractors for the job, rather than making them wait for four months?