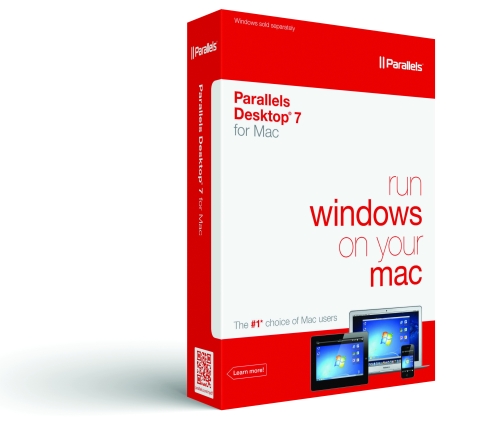 Parallels Desktop will need no introduction to Mac users who use it to enjoy the best of both Windows and Mac worlds by running programs from the two different operating systems side by side on the same machine.
For them, and indeed many more Mac users, they'd be happy to hear that the latest, newly-minted version – Parallels Desktop 7 – now promises more than 90 new enhancements and features. Key among these is full integration with the latest Mac OSX Lion.
With Parallels 7, Lion functions such as full screen apps, Launch Pad and Mission Control can also be used for Windows programs. While Mac users can already install Windows using Boot Camp, which is included for free on a Mac purchase, Parallels' advantage is that it can boot a Windows virtual machine and run it simultaneously alongside the Mac OS via its Coherence mode. This means you can effectively use a Mac program like iMovie or Garageband while tinkering with Windows-only programs side-by-side.
Alternatively, you can run a separate Windows desktop, which allows the Mac to  function exactly like a Windows desktop – from Start Menu to Windows Explorer to My Computer, and more, with all the good jazz that PC users know and miss.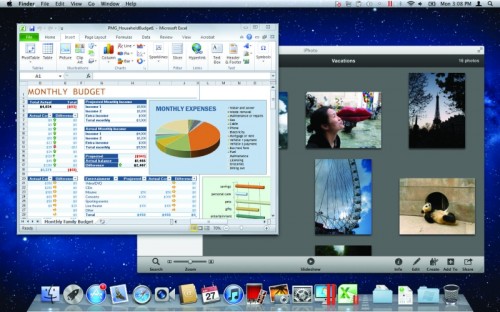 For the new user porting from a PC to a Mac, Parallels 7 also includes file-transfer software that makes it easy to transfer the entirety of one's PC into a Mac. Simply follow the instructions on the installation disk.
Interestingly, Parallels 7 runs smoother than its previous incarnation. Tests run by independent publisher MacTech claim that it starts up 60 per cent faster than Parallels 6 and is up to 45 per cent faster when dealing with 3D graphics for certain applications, such as games.
There is a noticeable improvement in performance when starting up Parallels and running graphic-intensive games from Parallels 6, which took about half a minute to start up and stuttered sometimes during in-game cinematics.
As a gamer who uses Parallels primarily for running Windows games on a Mac, I can say Parallels 7 is a solid choice for a virtual machine software. Side-by-side integration means that I can operate Windows games and programs while still maintaining Mac functionality within easy reach.
While it can be very resource-hungry to run high-end PC games like Mass Effect 2 on it (some graphic hiccups are to be expected), the new Macs with greater graphics capabilities should be able to support it just fine. Take note that Parallels does not yet support DirectX 10, so some applications may not work.
To fully utilize Parallels 7, you'd want a Mac with at least an Intel Core 2 Duo processor or higher, and 4GB of RAM if you intend on running Windows 7. Otherwise, the Mac will feel the effects of running two pretty resource-heavy operating systems and you'll feel the dreaded lag.
Current Parallels users can upgrade for S$69, while a standard copy retails for S$129, with a student edition available for S$69.