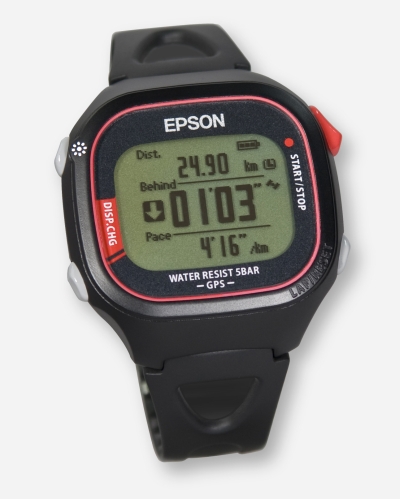 Don't call it a watch, even if it looks like one of those digital wonders that you wore to school in the 1980s. This new gizmo from Epson is touted as the world's lightest GPS monitor that runners can wear on the go to track their runs.
Just 13mm thick, the device comes with a readout screen that runners would immediately recognise. On it, you'll find your distance covered, pace and, of course, timing.
What's surprising, considering its small frame, is that the tracker is water resistant for up to 5 bars, or 50 metres of water, which means you don't worry about downpours. For triathlon racers, this monitor also goes with you in your swim.
Epson also claims that the battery can last 12 hours, so even the hardiest runners taking part in an ultra-marathon should be able to have the monitor working steadily on the wrist throughout the run.
If you have considered wearing a GPS watch on those runs, then this simply-named Epson Running Monitor could be your ticket to a "wear and forget" tracking device.
Unfortunately, the company only has plans to start selling it in Japan this year. The reason: it's currently still a "technology announcement" and availability elsewhere is still to be confirmed.