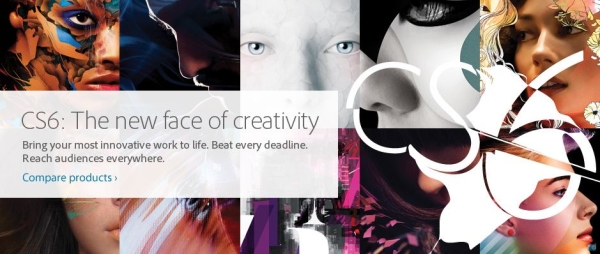 Those in the late Steve Jobs camp might adamantly discredit the importance of Flash in tomorrow's Web, but who said the two can't co-exist?
Definitely not Adobe, for Flash is still one of the creative software company's most important products. Still, Adobe is not ignoring the iPad phenomenon and it would be silly to brush aside the legion of developers jumping onto the HTML5 bandwagon.
Unveiled yesterday in Singapore, Adobe's Creative Suite 6 comes jam packed with new features, among them a brand new application called Adobe Muse which enables designers to create and publish HTML5 websites without writing a single line of code.
The good ol' Flash Professional CS6 now also allows users to easily translate and transition their skills to HTML5.
Dreamweaver CS6 also eases the time and effort needed by web professionals by enabling them to easily adapt their code for the mobile Web through the PhoneGap Build service.
In all, CS6 contains a total of 14 applications, including timeless favourites such as Photoshop, Illustrator, Premiere Pro, After Effects, and more. It's a major upgrade from CS5, and packs in the new Mercury performance system which is much faster and more stable than previous versions.
These 14 apps are available in four packages, which as usual will cost you an arm and a leg: the Master Collection with all its bells and whistles rings in at S$3,924; the Design & Web Premium for design professionals at S$2,868; the watered-down Design Standard at S$1,962; and the Production Premium for video at S$2,868.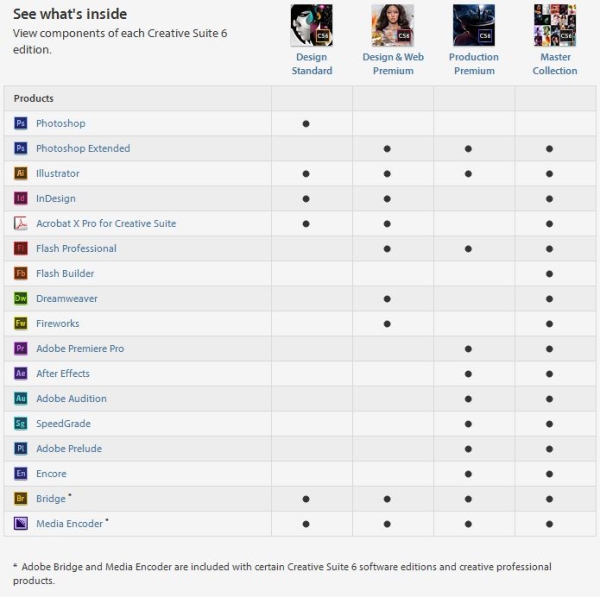 These can also be purchased separately, but individual prices will actually be higher in total, so it depends on the user's needs. Photoshop CS6 alone, for instance, costs S$1,057. On the other hand, if you already own the CS5 equivalent of certain products, upgrading for a lower price is a more sensible option.
Fortunately, Adobe offers a discount for education-related users, which can result in substantial savings for schools and students.
Tickled your creative juices yet? Find out more or pre-order your copy here.