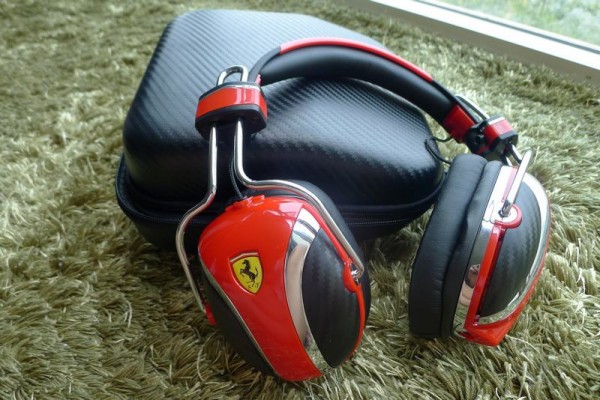 It's Formula 1 weekend in Singapore so we thought we'd check out a pair of Ferrari-branded headphones and earphones.
Not everyone's an F1 fan, but I guess the prancing horse logo and fire engine red will likely fire up their appeal to many lifestyle-minded users. At least, that's what British manufacturer Logic 3 hopes.
Scuderia Ferrari R100
These ear buds are the "entry level" earpieces to the range, but they cost a cool S$232.90 here, which you'd agree will get you a wide range of good-sounding earphones.
Does the R100 live up to the hype? Well, it does produce some of the dynamism and bass that are promised by the 10mm drivers running on patented Thin Film Acoustic Technology (TFAT).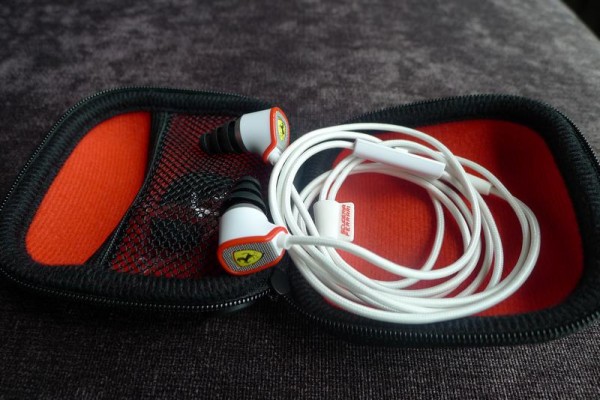 There is enough speed and kick in percussion instruments, to be fair. And the first thing that many buyers often look for – vocals – does sound effortless enough for the R100 to produce.
What might strain it a little are extremes at the top end of the audio range, for example. I fired up several jazz tracks from the Bill Evans Trio and clearly the piano sounded a little raspy and unrefined. If vocals are your thing, then these earphones might be attractive, but a pair of full range earphones the R100 is not.
What I do like about it though is that the build is not too shabby. The cables are braided, as you'd expect for this price, and the passive noise cancellation from the tight – I mean, very tight – ear buds does work.
Oh, and the R100 comes with a remote that works on Android, Blackberry and Windows Phone devices, so the Ferrari and Logic 3 folks have not just gone for one that supports the Apple devices, which is catered for in a separate R100i version.
Scuderia Ferrari P200
The P200 are full-sized cans that you might – or might not – wear on the the train to play your MP3 tracks.
On one hand, they are very comfortable, the memory foam nicely keeping the over-the-ear 'phones in place without being too tight; on the other hand, these flashy fire engine red cans clearly modelled after the headphones worn at the races might elicit comments like "crazy fan boy".
Whatever it looks like, the P200 does sound much better than its smaller counterpart. That's to be expected, given the bigger 50mm drivers, which are more at ease with handling the top and bottom range of audio.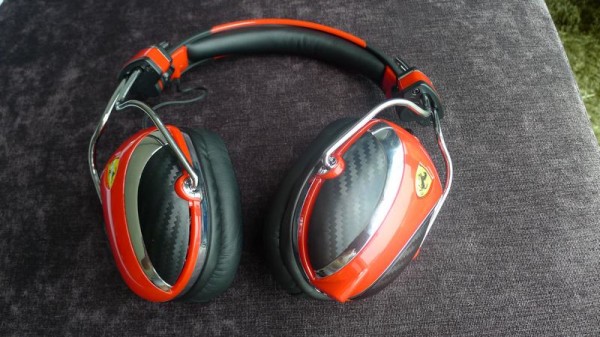 With the Bill Evans Trio tracks, for example, the piano pieces do not sound strained or brittle, as they can on smaller, less capable 'phones. However, I do find that they lack a bit of sparkle you'd expect from an evening of wonderful jazz, as was the occasion of the recording.
I'm being critical, of course. The low-end bass is there, fortunately, not overplayed, even when I listened on my HP Envy 14 laptop, which comes with the often bass-heavy Beats Audio feature.
When I plugged the headphones to my Samsung Galaxy Tab 7.7 and played back the same FLAC tracks, I didn't find a lot of difference from when I played them back on the laptop. The P200 should not be extremely hard to drive, with a sensitivity of 110dB at 1Khz 1mW.
The P200 also comes with a three-button Apple remote and an assortment of accessories like an airline adapter. There's a carrying case as well, adorned with a faux carbon fibre finish and a prancing horse on it, assuming that's your thing.
Yet again, the S$362.90 asking price is rather high and will get you a good pair of headphones easily in the market. Question is, how much does the Ferrari brand matter to you?
Conclusion
If the answer is "a lot", then you'd probably be already taking out your wallet after reading this. Both the R100 and P200 are not awful-sounding branded 'phones, even though I'm usually quite wary of the dollars spent on branding rather than the product.
If you are not crazy about Ferrari – maybe you're a fan of a rival team – then it pays to look around at options costing as much, perhaps less, because the asking price, as with the cars, appeals more to your heart than your head.