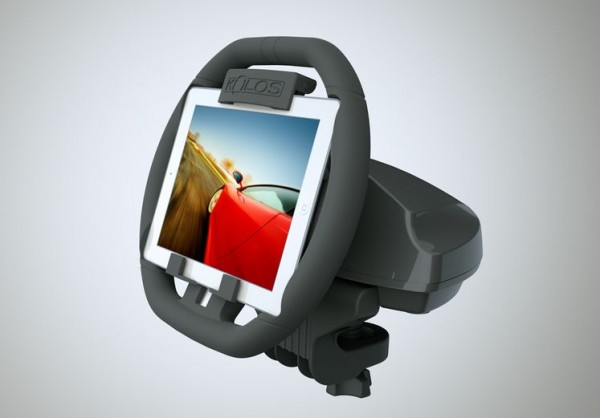 Avid iPad gamers may soon be getting the world's first iPad gaming wheel by Kolos that makes gaming on the iPad much easier.
That is, if Kolos manages to raise US$150,000 in its fundraising campaign announced last week on crowd-funding site Indiegogo in 28 days. It has raised only US$861 so far.
The wheel functions as a gaming stand that holds the iPad 2, iPad Mini as well as the third- and fourth-generation iPads.
Covered in anti-perspirant rubber, it allows gamers of all ages to handle the wheel easily while playing racing or flying games. The portable, detachable wheel can also be clamped to any tabletop surface.
Folks who have contributed to the fundraising campaign can buy the standalone steering wheel, or the full set that includes the wheel, base and clamping system, at a discounted price.
The products are expected to ship in May 2013.